African Union head says will 'never' accept Zimbabwe 'coup'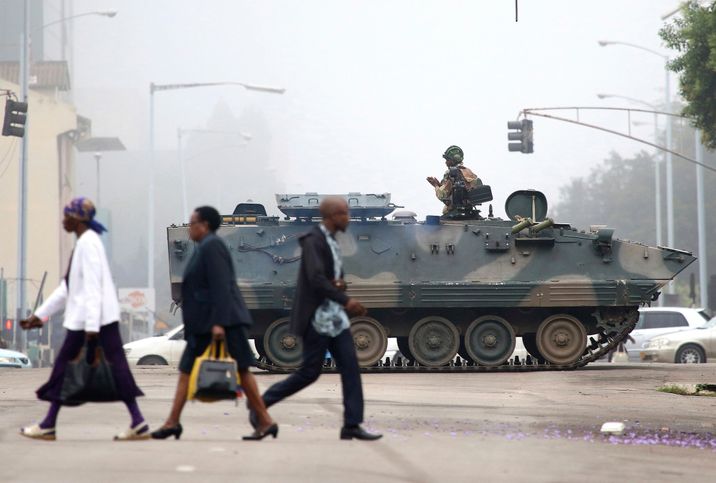 An armed soldier patrols a street in Harare, Zimbabwe, Wednesday, Nov. 15, 2017.
AP Photo
Zimbabwe left stunned after Mugabe confined to residence late Tuesday as soldiers took positions across Harare
The head of the African Union said Thursday that the body "will never accept the military coup d'etat" in Zimbabwe.
"We demand respect for the constitution, a return to the constitutional order and we will never accept the military coup d'etat," Alpha Conde said in an interview with French journalists in Paris. 
"We know there are internal problems. They need to be resolved politically by the ZANU-PF party and not with an intervention by the army," added Conde, who is also Guinea's president.
Zimbabweans weighed an uncertain future Thursday without President Robert Mugabe after the army took power and placed the 93-year-old, a liberation hero turned authoritarian leader, under house arrest.
Many citizens have not known a time without Mugabe, who has dominated every aspect of public life since coming to power in 1980 on the country's independence from Britain.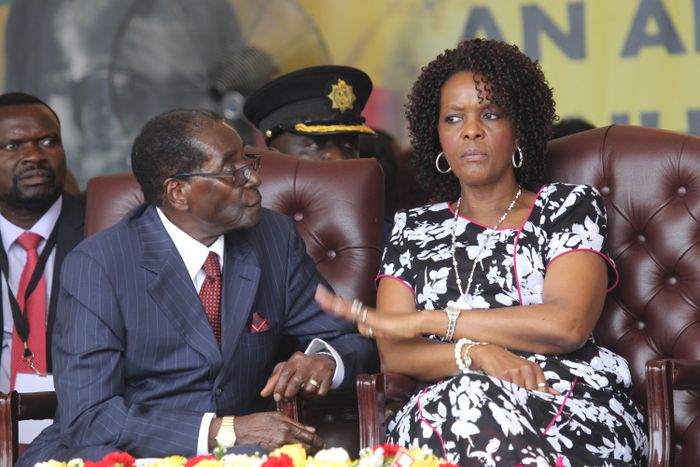 The nation was left stunned after the veteran president was confined to his residence late Tuesday as soldiers took up positions at strategic points across Harare and senior officers commandeered state television.
Zimbabwe's army was set on a collision course with Mugabe last week when he abruptly fired his vice president Emmerson Mnangagwa -- a lynchpin of the defense and security establishment.
Mnangagwa, 75, was previously one of Mugabe's most loyal lieutenants, having worked alongside him for decades.
But he fled to South Africa following his dismissal and published a scathing five-page rebuke of Mugabe's leadership and Grace's political ambition.
Army chief General Constantino Chiwenga gave an unprecedented press conference on Monday, flanked by dozens of officers, and warned Mugabe that he would intervene if the president continued to purge the ruling ZANU-PF party.
Mnangagwa has been embroiled in a long-running feud with Grace Mugabe, 52.
Both were seen as leading contenders to replace Mugabe but Mnangagwa had the tacit support of the armed forces, which viewed Grace -- a political novice -- with derision.
You need to be logged in in order to post comments. Sign up or log in
November 16, 2017 4:35 PM
The AU swamp loves dictators.