Firebombs hurled at synagogues amid fresh unrest in Tunisia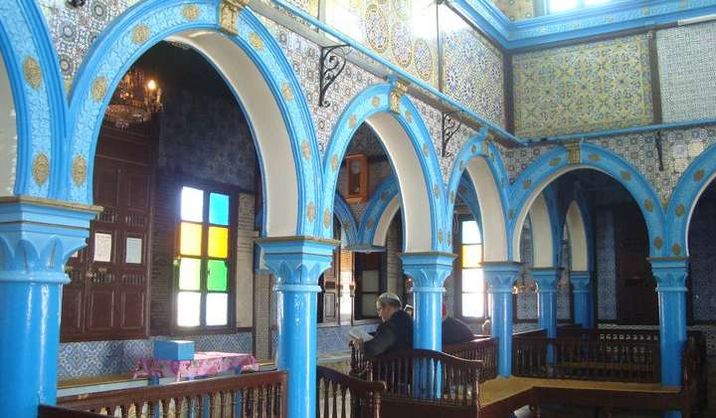 Ghriba 2
Amandine Saffar
200 arrested, dozens hurt in fresh unrest
Protesters hurled firebombs at a Jewish school and synagogue in Tunisa's ancient Jewish quarter on the island of Djerba on Tuesday. as unrest in the country driven by anger over austerity measures spread into a second night.
"There was a failed attempt to burn down the synagogue in the Jewish Quarter of Djerba through the use of Molotov cocktails, but thank God, no one was hurt and security and civil protection are now doing their duty," the son of the synagogue's president, Pérez Trabelsi, wrote on Facebook.
Tunisia's Erem news outlet cited a security official as saying that "unknown assailants in a vehicle threw firebombs at the Jewish prayer site at the center of the neighborhood on the Island of Djerba, in an attempt to burn it down."
The president of the famed Ghriba synagogue -- Africa's oldest synagogue and a popular tourist and pilgrimage destination among Jews of Tunisian descent -- clarified that the historic landmark was not the target of the attack.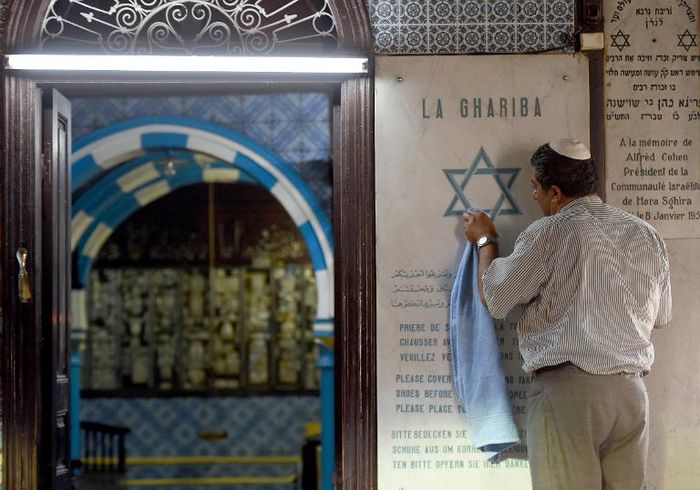 But tourist visits to the site have dropped significantly since it was targeted by an al-Qaeda suicide bomber in 2002, which killed 21 people.
In February, following a spate of anti-Semitic incidents, the Israeli Foreign Ministry called on the international community to urge the Tunisian government to do more to protect the country's Jewish community.
Around 1,500 Jews live in Tunisia today, down from an estimated 100,000 who lived in the country before its independence from France in 1956.
Tunisia has seen several days of demonstrations after activists and politicians denounced hikes in value-added tax and social contributions introduced at the start of the year as a tough new budget was implemented.
Other properties damaged in the unrest on Tuesday included a branch of the Carrefour supermarket chain in the suburbs of Tunis that was looted.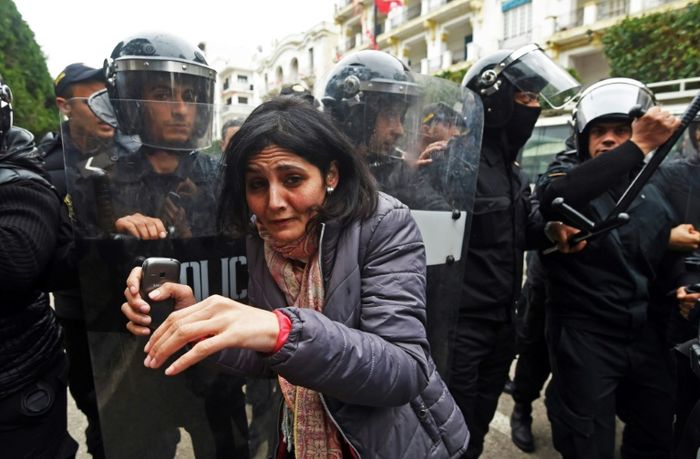 Police and army forces were deployed in several cities during the night, including in Tebourba 30 kilometres (20 miles) west of the capital Tunis, where hundreds of young people took to the streets after the funeral of a man in his 40s who died in unrest on Monday night.
Police have insisted they did not kill the man. The results of an autopsy have not been made public.
Ministry spokesman Khalifa Chibani told local radio that 49 police officers were wounded during clashes across the country and that 206 "troublemakers" were arrested.
Protests are common in the North African state in the month of January, when Tunisians mark the anniversary of the 2011 revolt that unseated dictator Zine El Abidine Ben Ali.
The country has been hailed for its relatively smooth democratic transition but seven years after the revolution tensions over economic grievances are high.
(Staff with AFP)