South Sudan: Journalists detained over footage appearing to show president wetting himself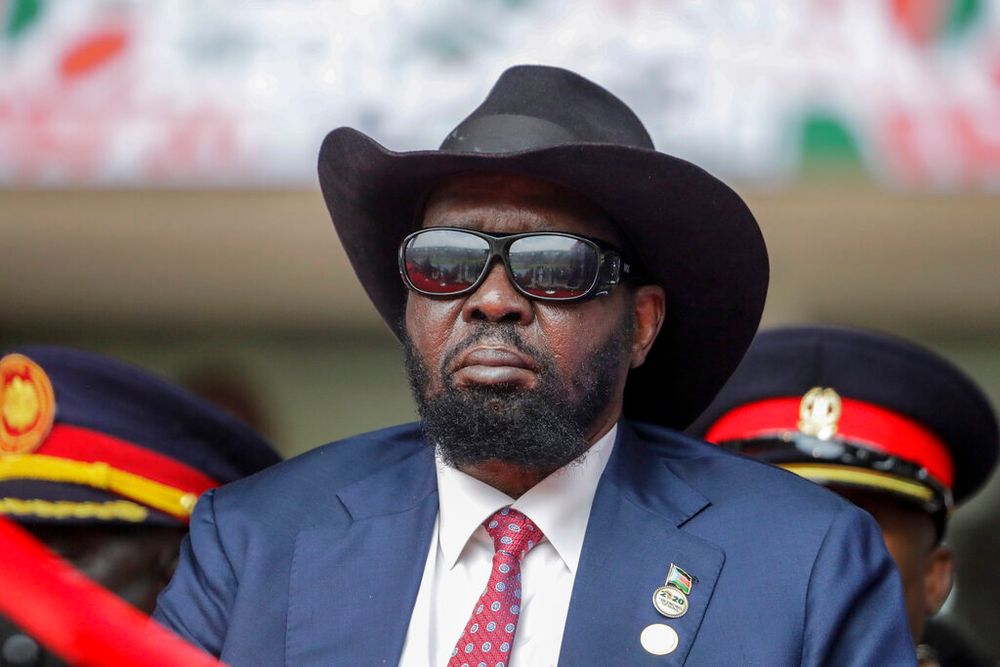 The video shows a dark stain spread down the 71-year-old president's grey trousers as he stood for the national anthem at a road commissioning event
South Sudan's national journalists' union on Friday said that six journalists were detained over the circulation of footage showing President Salva Kiir appearing to wet himself at an official event.
The footage was aired in December by the South Sudan Broadcasting Corporation and widely circulated on social media. It showed a dark stain spread down the 71-year-old president's grey trousers as he stood for the national anthem at a road commissioning event. Some reports claim that the video never aired on television.
The Union of Journalists in South Sudan released a statement asking for a "speedy conclusion to (the) investigation of detained staff." In the statement, the union noted the staffers are suspected of "having knowledge of the release of 'a certain footage.'"
Kiir has been president since South Sudan gained independence in 2011. Government officials have repeatedly denied rumors circulating on social media that he is unwell. The country has been embroiled in conflict for much of the past decade, with presidential elections recently postponed once again - this time to late 2024.
According to Reuters, citing the union president, the detained journalists are camera operators Joseph Oliver and Mustafa Osman; video editor Victor Lado; contributor Jacob Benjamin; and Cherbek Ruben and Joval Toombe from the control room.
The president, Patrick Oyet, told the news site: "We are concerned because those who are detained now have stayed longer than what the law says," which is only 24 hours.
This article received 0 comments