Ethiopian journalist honored by U.S. sounds alarm on media freedom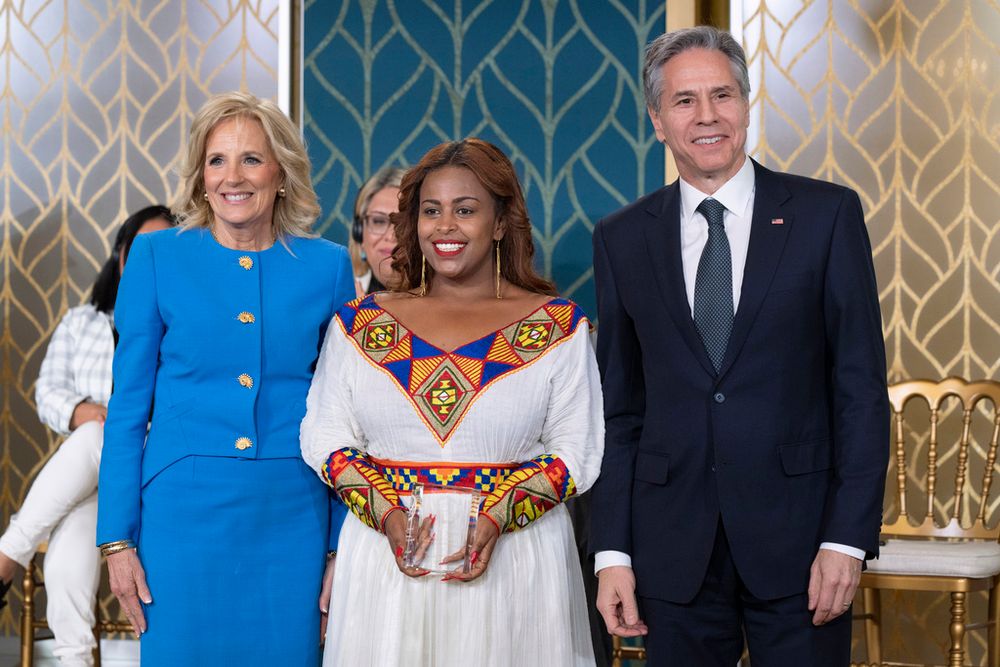 'This award is a big thing for me – not only for me, but for the women out there in my country'
An Ethiopian journalist given an award by the United States sounded the alarm earlier this week over media freedom in her east African country, which U.S. Secretary of State Antony Blinken is set to soon visit.
Meaza Mohammed, the founder of the online network Roha TV, was honored at the White House on Wednesday – International Women's Day – as part of a group receiving "International Women on Courage" awards.
In her introduction, White House Press Secretary Karine Jean-Pierre said Meaza "shares stories of those who are often silenced," noting that "she continued to raise her voice, advocating for survivors of gender-based violence and urging accountability for crimes committed against them."
Meaza, who has been arrested three times, told AFP that authorities also raided her outlet and seized everything from her office. The journalist came to prominence for her campaign chasing answers over the kidnapping in late 2019 of a group of students whose fate remains unknown.
"In my country, having a media (outlet) or working in (the) press is very dangerous," she said. "This award is a big thing for me – not only for me, but for the women out there in my country."
Internet platforms, including YouTube, Facebook, Telegram, and TikTok have been inaccessible in Ethiopia since February 9. The shutdown came after a dispute within the Ethiopian Orthodox Church led to calls for protests against Prime Minister Abiy Ahmed.
Ethiopia's northern Tigray region – the scene of an armed conflict with the federal government – has been largely deprived of telecommunications for the two-year duration of the war.
Blinken is due in Ethiopia on Wednesday on the highest-level U.S. visit since the war, with plans to encourage the peace process.
This article received 1 comments