French envoy will stay in Niger despite junta ultimatum - Macron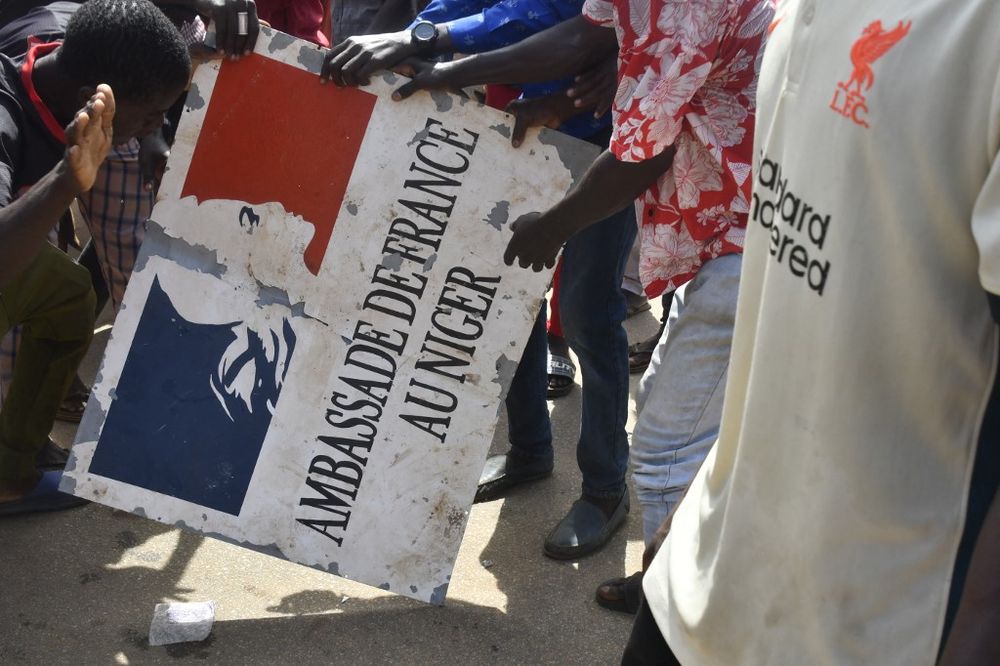 The junta in Niger gave the French ambassador 48 hours to evacuate the country
France's ambassador to Niger, Sylvain Itte, remains in the coup-hit country, French President Emmanuel Macron confirmed on Monday. This is despite an ultimatum from the new army leaders, who ordered him to leave his post on Friday.
Last Friday, Itte was ordered to leave Niger within 48 hours, after refusing to meet with the coup leaders who toppled Niger's President Mohamed Bazoum in late July.
Niger's foreign ministry said that French government actions were "contrary to the interests of Niger."
Earlier on Monday, it was reported that local authorities had cut off the water and electricity to the French embassy in Niamey, even as Itte, along with at least 20 diplomats, were still located there. Soldiers and police officers also allegedly threatened to remove the diplomats by force if they did not agree to leave.
On Monday, President Macron's addressed a conference of ambassadors in Paris, including Itte who was attending virtually.
"France and its diplomats have faced particularly difficult situations in some countries in recent months, from Sudan, where France has been exemplary, to Niger at this very moment, and I applaud your colleague and your colleagues who are listening from their posts," Macron said.
France has condemned the coup and refused to recognize the junta now ruling over the former colony. Macron insisted that Paris would not change its position, and offered support to the ousted president, stressing Bazoum had been democratically elected and was "courageous" in his refusal to resign.
"Our policy is clear: we do not recognize the putschists," Macron said.
This article received 0 comments