Ethiopia's Renaissance Dam stirring up controversy with neighbors Egypt, Sudan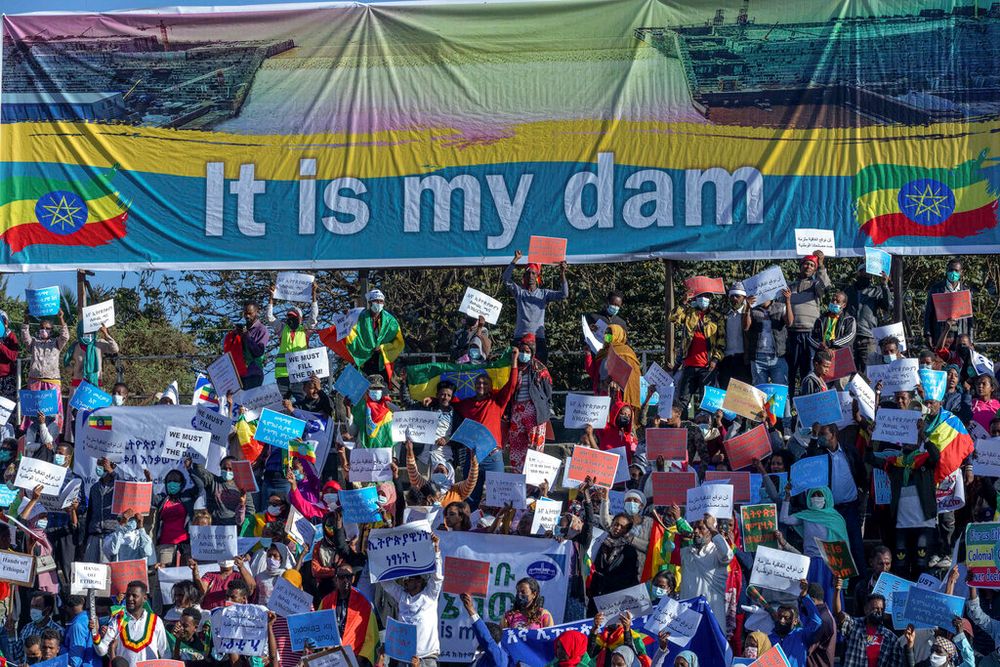 Ethiopia is dismissing the concerns of Egypt and Sudan, which also rely on the Nile, saying the dam will not impact water supplies
It's a day that Ethiopia has been building up to for years: Addis Ababa has completed amassing water reserves behind its controversial dam, an infrastructure project that it hopes will transform the country.
"It is with great pleasure that I announce the successful completion of the fourth and final filling of the Renaissance Dam," the nation's Prime Minister Abiy Ahmed announced on X (formerly Twitter).
The Grand Ethiopian Renaissance Dam is Africa's biggest hydroelectric power plant, costing $4.2 billion to construct, and began generating electricity in February 2022. Addis Ababa envisages the site generating enough power to double Ethiopia's supply, uplifting half of its 127 million people living without electricity.
It could also export surplus power, giving a much-needed boost to the nation's economy.
But not everybody sees it this way. Ethiopia is not the only nation feeding from the famous Nile, with Sudan and Egypt downstream.
"Ethiopia's unilateral measures are considered a disregard for the interests and rights of the downstream countries and their water security, as guaranteed by principles of international law," an Egyptian Foreign Ministry statement said in reaction to the dam's filling.
Egypt is, as it has been for millennia, dependent on the flow of the Nile, especially for agriculture.
Sudan, whose territory the river also passes through, has made no recent comment on the issue, distracted as it is by its increasingly brutal civil war.
Ethiopia dismisses the concerns of both its neighbors, saying the dam will not impact their water supply. But as water becomes increasingly valuable, it appears that competition over resources is a zero-sum game.
This article received 0 comments