Al-Shabaab faction pledges allegiance to Islamic State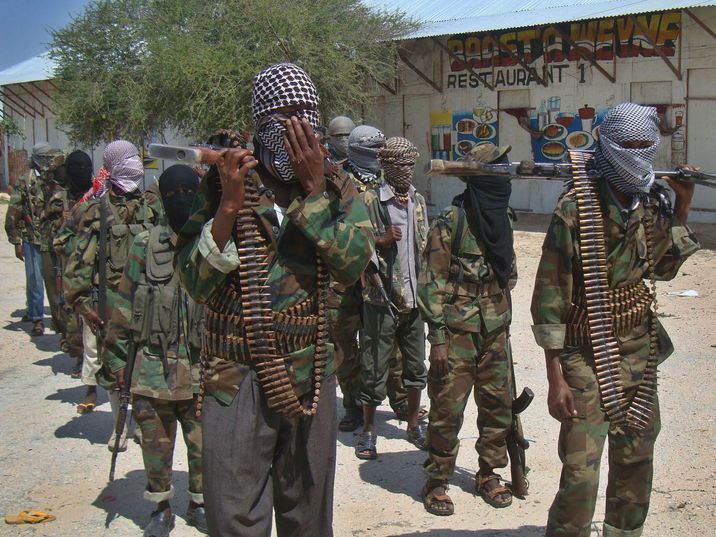 Somalia's al-Shabaab militants
AFP
First time a group within the Somali terrorist organization has aligned itself with the militant group
A senior al-Shabaab commander and approximately 20 of his followers have pledged allegiance to Islamic State, according to the Reuters news agency. This is the first time that a faction within the Somali militant group has aligned itself with the extremist organization. The twenty were part of a group of approximately 300 fighters – it's thought that the remainder of the group rejected the oath of allegiance.
"We, the mujahideen of Somalia, declare allegiance to the caliph as Ibrahim ibn Awad ibn Ibrahim al-Awad al-Qurashi," Abdiqadir Mumin, an al-Shabaab commander in the Puntland region of Somalia, said in an audio tape published on YouTube.
"Senior leader Abdiqadir Mumin and his 20 fighters, including me, joined ISIS," one of Mumin's supporters told Reuters by telephone, using an acronym for the Islamic State group.
In 2012, the leadership of al-Shabaab announced that it was affiliated with al-Qaeda, a group which itself has declared the leadership of Islamic State (IS) to be illegitimate. Shabaab's most recent propaganda video used quotes from the late al Qaeda leader Osama bin Laden and the group's current leader, Ayman al-Zawahiri. "This is a subtle way of intimating the leadership's loyalty to al-Qaeda," a source close to Somalia's intelligence service told CNN.
This is not the first time an African jihadist group has sworn allegiance to IS. Earlier this year the Nigerian group Boko Haram pledged allegiance to the militant group. However experts believe that the breakaway group's declaration in favor of Islamic State is largely symbolic given the lack of geographic proximity between the two movements.
Al-Shabaab, which ruled much of Somalia for several years until 2011, has been driven out of most urban centers by an offensive launched by African Union forces and Somali troops in 2014.