Iran helped facilitate September 11 attacks, funded al-Qaida: report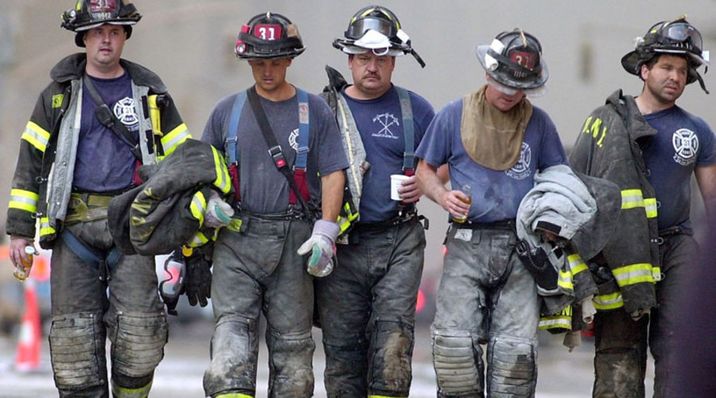 9/11 September 11, 2001, New York
AFP
Former CIA officials testify that Tehran has long supported Al-Qaeda as official policy, newspaper reports
Iran has been cooperating with Al-Qaida since 1996 and played a role in facilitating the September 11, 2001 terror attacks on the United States, according to court testimony by former CIA officials, London-based Arabic-language newspaper Asharq Al-Aswat reported on Friday.
The Iranian government's involvement in the attacks was, Asharq Al-Aswat claimed, proven by nine documents published by the newspaper. The Islamic Republic's alleged role led US Judge George Daniel to impose a $10.7 billion fine on Tehran.
Asharq Al-Aswat published excerpts allegedly taken from testimony by CIA witnesses Clare Lopez and Dr. Bruce D. Tefft. The former operatives purportedly testified that Tehran financed the Afghan-based group as it plotted hijacking planes and crashing them into major American landmarks.
Lopez and Tefft reportedly further testified that coordination between Tehran and the militant group was a matter of official state policy, approved by Ayatollah Khamenei and the intelligence minister at the time.
An excerpt from the former officials' affidavit states that Iran's sponsoring of groups like Hezbollah, Hamas, and Al-Qaida, which take credit for terrorist acts, "allows Iran both the convenience of a terror proxy and some measure of deniability." The affidavit refers to the relationship as "the most deadly partnership in the annals of Islamic Jihadist terrorism."
Aharq Al-Aswat noted that the preponderance of redacted content in the testimony suggested that some allegations were documented more thoroughly.
According to the newspaper, collaboration between the regional power and the group founded by Osama bin Laden began with the 1996 bombing of the Khobar Towers in Saudi Arabia and was followed by the bombings of US embassies in Africa in 1998, and the attack on the USS Cole in 2000, the September 11 attacks, and the Riyadh bombings of May 2003.