Bill Clinton says he 'killed himself to give the Palestinians a state'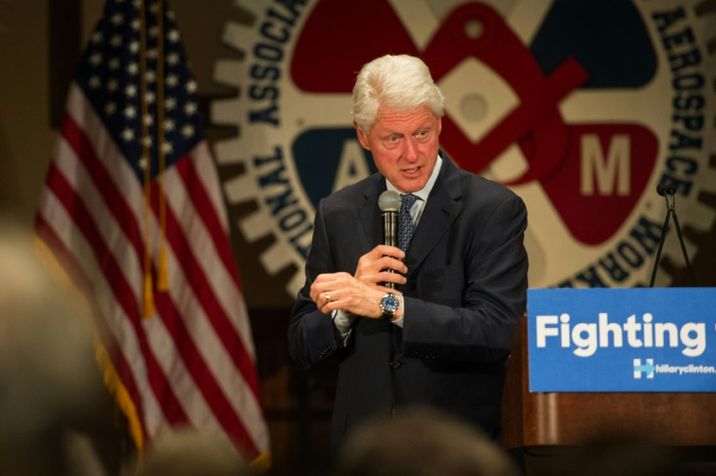 Bill Clinton parle aux partisans de Hillary Clinton à Bridgeton, Missouri le 8 mars 2016
Michael B. Thomas (AFP)
Mr. Clinton says Palestinians turned down deal giving them all of Gaza and "96 to 97 percent" of the West Bank
Former President Bill Clinton on Friday defended his record on the Israeli-Palestinian conflict and lambasted Hamas activities in the Gaza Strip during an exchange with a heckler at a campaign event for his wife and presidential candidate Hillary Clinton over US foreign policy in the region.
"I killed myself to give the Palestinians a state," Clinton responded to an an attendee at a rally in Ewing Township, New Jersey, who repeatedly interrupted his speech explaining his wife's foreign policy positions.
"I had a deal they turned down that would have given them all of Gaza, 96 to 97 percent of the West Bank, compensating land in Israel, you name it," he added, in reference to the peace offer he helped broker between former Israeli prime minister Ehud Barak and Yasser Arafat at the Camp David summit in July 2000.
"What about Gaza?" the heckler yelled.
"What about Gaza?" Clinton fired back, citing Hillary's role in brokering a ceasefire between the Gaza Strip and Israel during the 2012 conflict, Politico reports. "She and the Muslim Brotherhood president of Egypt stopped the shooting war between Israel and Hamas in Gaza," he said.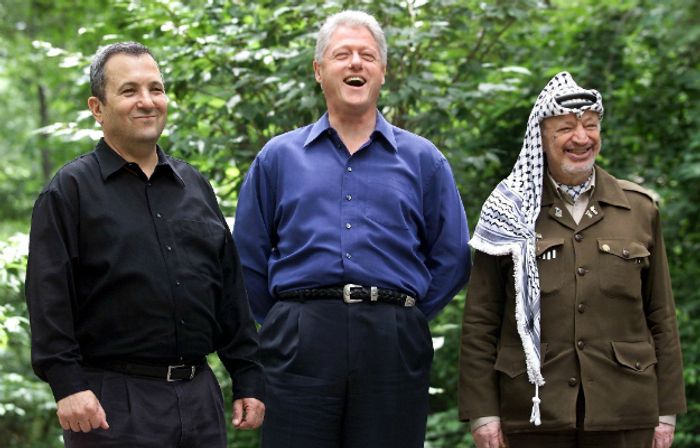 "She said neutrality is not an option," the heckler persisted, as Clinton signaled the audience to hold back boos.
"Depends on whether you care what happens to the Palestinians as opposed to the Hamas government and the people with guided missiles," Clinton said.
"They were human beings in Gaza," the man remarked.
"Yes, they were. And Hamas is really smart. When they decide to rocket Israel, they insinuate themselves in the hospitals, in the schools, in the highly populous areas, and they are smart," Clinton rebutted as the audience applauded.
"They said they try to put the Israelis in a position of either not defending themselves or killing innocents," he said. "They're good at it. They're smart. They've been doing this a long time."
Clinton continued to praise Hillary's diplomatic efforts between the Israelis and Palestinians during her term as Secretary of State from 2009 to 2013.
"Hillary got the only three face-to-face meetings between Mr. Netanyahu and the leader of the Palestinians, President (Mahmoud) Abbas, that anybody has gotten in the last eight years," he pointed out.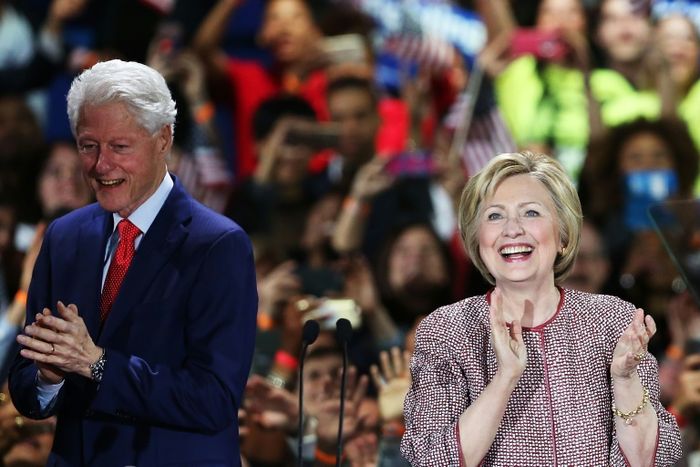 Clinton noted that he did not always agree with Israeli policy, suggesting it had led to a missed opportunity to make major progress in peace negotiations during Salam Fayyad's term as prime minister of the Palestinian Authority between 2007 and 2013, the Times of Israel reports.
"Then when Mr. Fayyad was the prime minister of Palestinians in the West Bank, we had all the Muslim countries willing to normalize relations with Israel if they recognized a Palestinian state," he said. "Did I agree with the Israeli policy? No."
Clinton summed up his argument by reiterating Hillary's support for the security of the state of Israel, saying that in order to reach an agreement on the Israeli-Palestinian conflict Israel must be assured that the US will support and defend it.
"There's nobody who's blameless in the Middle East, but we cannot really ever make a fundamental difference in the Middle East unless the Israelis think we care whether they live or die," Politico quotes Clinton as saying. "If they do, we have a chance to keep pushing for peace."
"That's [secretary Clinton's] position," he concluded. "Not to agree with the Israeli government on everything, not to pretend that innocents don't die, not to pretend that more Palestinian children don't die than Israeli children. But that we can't get anything done unless they believe, when the chips are down, if somebody comes for them we will not let them be wiped out and become part of the dustbin of history."
(Staff with agencies)
You need to be logged in in order to post comments. Sign up or log in
"...Israelis in a position of either not defending themselves or killing innocents... " There's a difference between defending yourself by fighting your way into crowded civilian area and confronting the fighters ...... with bombing with F-16s or tank shelling from a distance knowing that the area is a crowded civilian one. Israel has no qualms whatsoever in shelling areas that don't contain Jews with explosives that rip off limbs hundreds of metres from the target point. The US has mouthed platitudes to Israel and armed it with weapons to test for decades. It's time for the appeasement of Israel to cease.
If Obama doesn't start WW3 before his term is up, Hillary will. Establishment has become extremely dangerous.
Ok Michael, since you're an expert at everything, please tell us how you'd fight a war?
Neil, Israel has its state, so Balfour has come to be. Yes, Hamas seeks to destroy Israel, which it can never do militarily. Israel can however, because of its US supplied veto and weaponry, eat away at Palestinian land until insufficient remains for a viable state. Israel's plan is to leave only four Arab 'reserervations' which will to all intents and purposes be subjected to Israeli overall control. Were Israel to really desire peace and security for its citizens it could recall its citizens from the settlements , complete the security wall, create behind it a buffer zone and 'allow' the Palestinians to also have their state. Most of the Palestinians would exchange violence for a state of their own free from the boots of Israel's military. The lure of Hamas would abate. Currently it's the one group that appears to be resisting the Israeli machine. Fatah is, to many, doing Israel's dirty work for it. Israel seems to think it can kill, kill, kill its way to peace on its own terms. Not going to happen.
Neil, I give you my opinions based on my perceptions, as you probably do. With Politicians this is impossible for them to do.