ADL says anti-Semitism against journalists skyrocketed ahead of election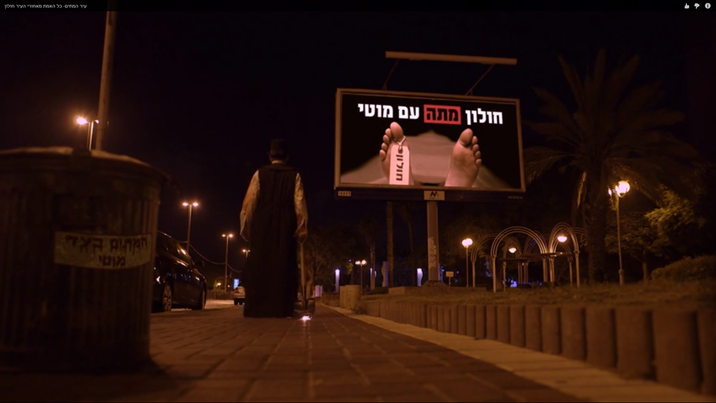 Anti-Defamation League logo
Anti-Defamation League
Report sees link between supporters of Donald Trump and attacks on reporters
Anti-Semitic tweets targeting journalists in the United States have skyrocketed since the 2016 presidential campaign kicked off with a large proportion coming from supporters of Republican nominee Donald Trump, the Anti-Defamation League (ADL) reported Wednesday.
Some 2.6 million tweets including anti-Semitic content were directed at 800 journalists, the ADL report said. According to the report, there was a significant increase between January and July of 2016 in tandem with coverage of the election.
Over two-thirds of the tweets were written by about 1,600 accounts, the report said, with the words appearing most frequently in their bios being "Trump," "nationalist," "conservative," and "white."
Twitter has deactivated 21 percent of the accounts, the report said.
Politico reporter Hadas Gold was one recent victim, when she was sent an image of her wearing a Nazi-era yellow star and with a bullet hole in her head after she criticized Trump.
"Don't mess with our boy Trump or you will be first in line for the camp," an attached message read, according to the Times of Israel. "Aliyah or line up by the wall, your choice."
In another case, the deputy Washington editor at the New York Times, Jon Weisman, quit Twitter after receiving threats, anti-Semitic caricatures and images that evoked concentration camps.
He initially drew the attention of Trump supporters after he tweeted a Washington Post article, "This is how fascism comes to America," that criticized the billionaire businessman.
The abuse directed towards Weisman came hot on the heels of a similar sequence of events with Julia Ioffe, another Jewish journalist, who received death threats and hate mail after writing an article critical of Trump's wife, Melania. Ioffe filed a police report in response to the threats.
The incident with Weisman also brought to light a Google Chrome extension that allowed users to identify and track suspected Jewish members of the media and entertainment industries.
The extension, Coincidence Detector, was removed by Google following a storm of controversy after it became publicized. While it was active, Coincidence Detector identified suspected or confirmed Jews by adding triple parentheses to their names wherever they were referenced online.
While the plugin mostly focused on names, with terms like "Jews," "Jewish" and "Holocaust" not targeted, a notable exception was "Israel," which Coincidence Detector changed to "(((Our Greatest Ally)))."
The ADL's complete report can be read here. 
Read more: Anti-Defamation League launches task force to fight online abuse of journalists