ADL head vows to register as Muslim on Trump's proposed national database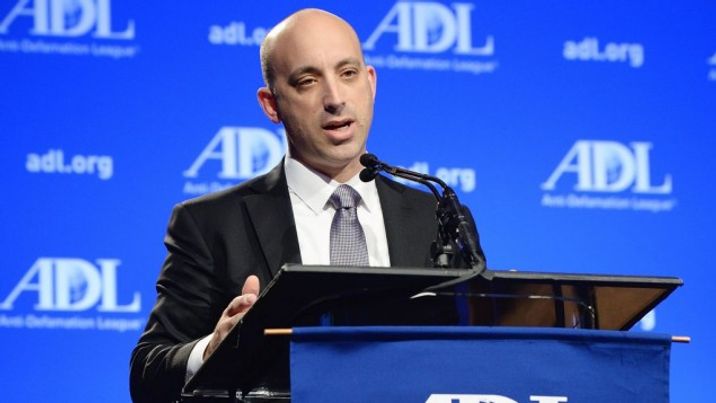 Jonathan Greenblatt, National Director of the Anti-Defamation League
ADL
"As Jews we know what it means to be forced to register," Greenblatt said to resounding applause.
Head of the Anti-Defamation League (ADL) Jonathan Greenblatt on Thursday vowed to register as a Muslim if president-elect Donald Trump follows through on his campaign promise to create a national database. 
Greenblatt made the pledge during his opening remarks on the sold-out first day of the organization's 'Never Is Now' conference on anti-Semitism in Manhattan. The ADL CEO said it was the duty of Jews who were once persecuted for their religion to stand against bigotry.
"In the past we were not able to live, work or learn anywhere we wanted to. Anti-Semitism was acceptable in society. Those were days that were much darker in this country. At that most difficult moment the founders of the ADL said that we American Jews, a group that lacked power and had no real standing, whose future was shaky and uncertain, would use our power for good," Greenblatt said, according to Israel's Ha'aretz newspaper.
"We need to speak out wherever we see anti-Semitism and bigotry, whether it's a publicly traded company or high ranking official. No one has an excuse for excusing intolerance," he continued. "We must stand with our fellow Americans who may be singled out for how they look, where they're from, who they love or how they pray."
"The new administration plans to force Muslims to register on some master list. As Jews we know what it means to be forced to register," Greenblatt said to resounding applause.
"I pledge to you that because I am committed to the fight against anti-Semitism that if one day Muslim Americans are forced to register their identities, that is the day that this proud Jew will register as Muslim."
Greenblatt has criticized Trump's campaign rhetoric, and recently condemned the president-elect's chief strategist choice, former Breitbart News executive Stephen Bannon, who has long faced accusations of anti-Semitism.
"It is as sad day when a man who presided over the premier website of the 'alt-right'- a loose knit group of white nationalists and unabashed anti-Semites and racists – is slated to be a senior staff member in the 'people's house'," Greenblatt wrote of the appointment.
(Staff with agencies)