Peres, Wiesel families light candles at Obama's last Hanukkah ceremony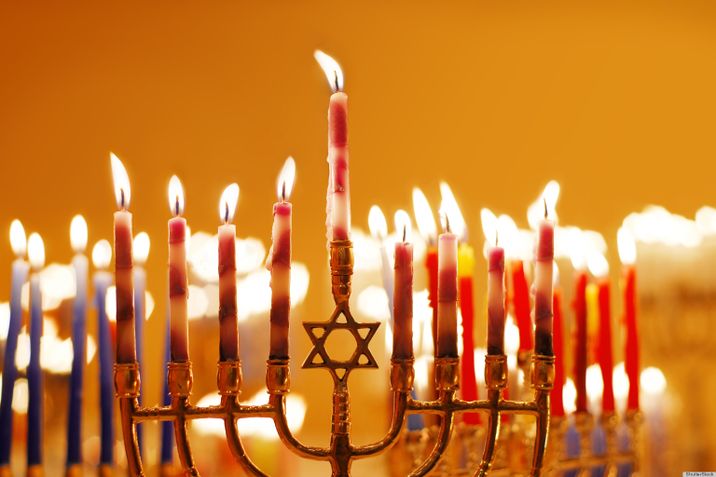 Hanukkah menora (candelabra)
Families of Nobel Prize laureates Shimon Peres and Elie Wiesel celebrated with the Obamas
US President Barak Obama hosted his final Hanukkah reception at the White House on Wednesday together with the families of the late Israeli President Shimon Peres and late writer and Holocaust survivor Elie Wiesel.
Speaking at the ceremony, Obama said Hanukkah is a reminder that freedom is the most meaningful of all the blessings enjoyed in the US.
He said the Hanukkah story is representative of the perseverance of the Jewish people, and that families putting candles in their windows are embracing the freedom to proudly practice their religion and defending the rights of others to do so, the Associated Press reports.
"Tonight we come together for the final time to tell a familiar story." —@POTUS at a Hanukkah reception https://t.co/nOHxEGom8E

— The White House (@WhiteHouse) December 15, 2016
The receptions held to mark the Jewish holiday by its traditional candle lighting were attended by Jewish leaders and Rabbis as well as the families of Nobel Peace Prize laureates Shimon Peres and Elie Wiesel.
Nehemia Peres and Mika Almog, Peres' the son and granddaughter, brought with them a priceless family heirloom -- a menorah that has been passed on for generations since the Holocaust. 
Obama forged a close bond with the Peres family at the funeral of the former Israeli statesman, who died in September aged 93. Obama hailed the Israeli leader, who won the 1994 Nobel Peace Prize, as a giant of the 20th century.
Tune in at 7:35 PM ET as @POTUS hosts a Hanukkah reception at the White House: https://t.co/1YW6RxApWI #WHHolidays pic.twitter.com/R0IgmgaCcN

— The White House (@WhiteHouse) December 15, 2016
Wiesel, who was perhaps best known for his memoir "Night" detailing his experiences in the Auschwitz concentration camp, died in June aged 87. He won the Nobel peace prize in 1986.
Because this year the first night of the Hanukkah festival coincides with Christmas Eve, the White House held its official candle-lighting ceremony before the actual holiday begins on December 24.
Hanukkah (also known as the Festival of Lights) will begin the night of December 24 and last for eight nights, commemorating the re-dedication of the Second Temple in Jerusalem at the time of the Jewish revolt against the ancient Greek Seleucid Empire.