Trump to task son-in-law Kushner with brokering Mid East peace deal: report
Trump calls on Britain to use UN Security Council veto to block measures critical of Israel
United States President-elect Donald Trump plans to task his Jewish son-in-law Jared Kushner with mediating a peace agreement to end the bitterly entrenched Israeli-Palestinian conflict, The Times of London reported Sunday.
Speaking to the paper just days before he takes office, Trump "confirmed that he would appoint Jared Kushner, his son-in-law, to broker a Middle East peace deal."
Trump's comments came a week after Kushner, 35, was named a senior adviser in his father-in-law's incoming administration.
Trump has previously suggested that Kushner could take on a role as Middle East peace envoy, telling The Times in November that he would be "very good at it."
"I mean he knows it so well. He knows the region, knows the people, knows the players," Trump said.
Kushner, a property developer and magazine publisher who has been credited with being the brains behind the scenes that helped get his father-in-law elected, is married to Trump's eldest daughter Ivanka.
Trump also called on the United Kingdom to use its veto to block any new resolutions criticizing Israel presented to the United Nations Security Council, The Times of London reported.
Following Sunday's international peace summit in Paris, the United Kingdom declined to sign a declaration calling on both the Israelis and Palestinians to officially restate their commitment to the two-state solution, citing "reservations" over a summit in which neither party to negotiations participated "just days before the transition to a new American president".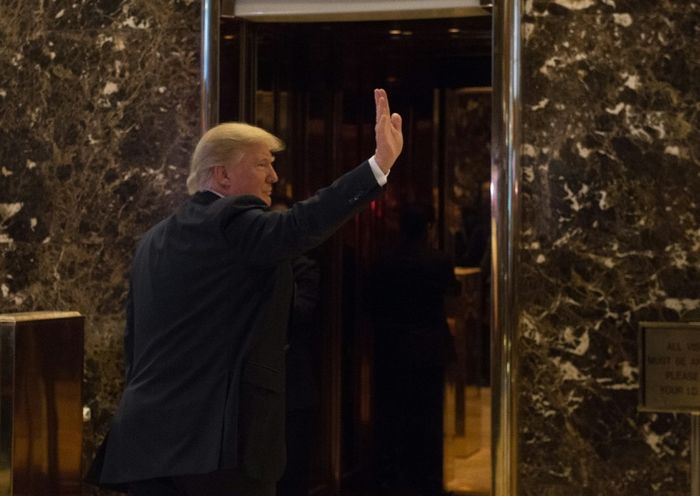 Trump has indicated a departure from the administration of President Barack Obama when it comes to issues surrounding the Israeli-Palestinian conflict.
During his campaign, Trump vowed to recognize Jerusalem as Israel's capital and to relocate his country's embassy there.
Palestinians view the move as being severely destructive and a unilateral action, as the status of the city is still contested.
Trump has also said that he does not consider Israeli settlements an obstacle to achieving a peace agreement.
Negotiations between the Israelis and Palestinians have been at a standstill since US-brokered talks collapsed in 2014.
(Staff with agencies)