Female clergy in synagogues barred by Orthodox Union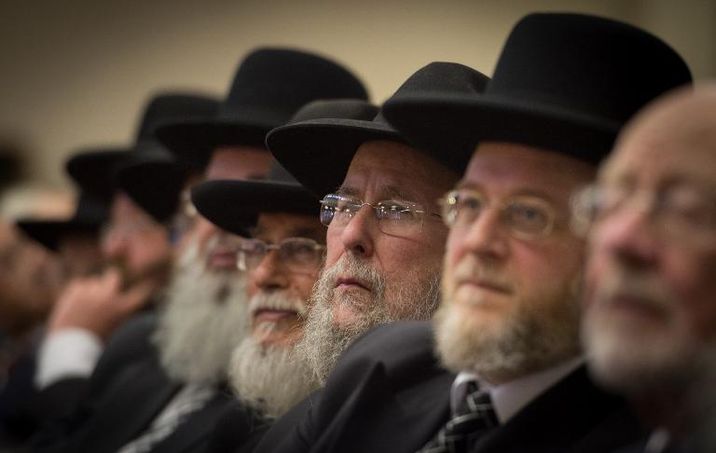 A poll of British Jews shows 45 percent fear they may have no future in the country
Stefan Rousseau (Pool/AFP/File)
At least four synagogues associated with the Orthodox Union employ female clergy
The Orthodox Union announced a new rabbinic ruling Thursday that bars women from serving as clergy at any of its synagogues in the United States, reported the Jewish publication the Forward.
The new policy adopted at a February 1 board meeting of the OU,one of the oldest Orthodox Jewish organizations in the United States, decreed that "a woman should not be appointed to serve in a clergy position," or hold the title of "rabbi," citing Jewish law.
According to the Forward, the ruling also bars women from serving, without a title, but in roles that would still include performing clergy functions such as regularly leading services, delivering sermons, ruling on matters of religious law or officiating weddings and funerals.
A statement released by the OU said that there was a clear need for halachic (Jewish law) guidance on the issue and "felt it was of critical importance that we respond to these contemporary religious issues in the manner undertaken by our community for millennia."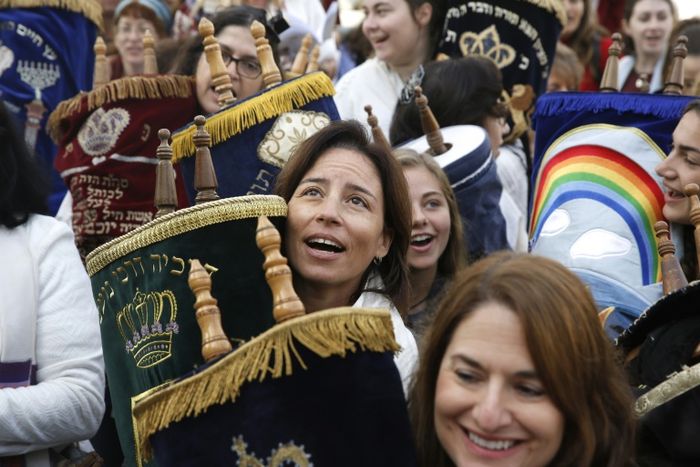 Seven modern Orthodox rabbis served on the Rabbinic panel that decided the ruling in response to the handful of female clergy who have been ordained in recent years, moving the modern Orthodox towards a more progressive and liberal faction.
The Rabbinic Panel made clear that women serving in clergy roles or holding clergy titles was directly at odds with Jewish law, or halacha. 
The statement added, however that there were other ways women could contribute to the congregation.
There are "fundamentally successful roles that women can and must play within our communal and synagogue structures, including as educators and scholars," it stated, encouraging women to "share their Torah knowledge, and their enthusiasm and wisdom, with the broader community."
The move was swiftly condemned by rabbis and leaders of the leftist Modern Orthodox community.
"There are various ways of practicing Judaism, halachic Orthodox Judaism," Sharon Weiss-Greenberg, executive director of the Jewish Orthodox Feminist Alliance, told the Forward.
"We are disappointed...that the OU is attempting to squash that healthy debate and impose their [religious ruling] on hundreds of synagogues, thus centralizing power … and not giving autonomy to communities' lay and professional leaders."
The issue of women's roles in the Orthodox spiritual community  has become an increasingly divisive one.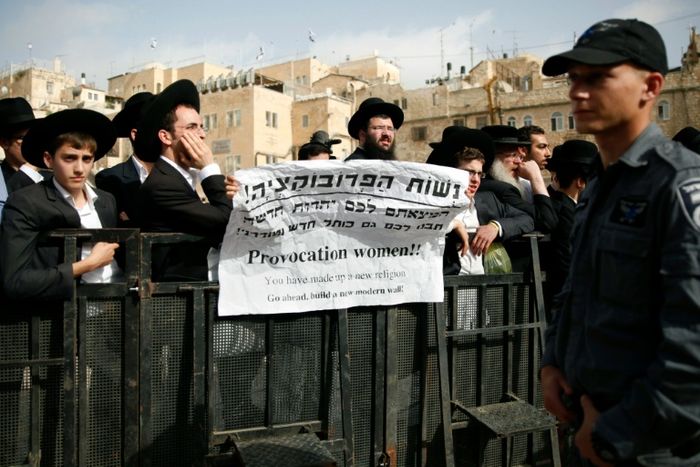 At least four synagogues associated with the Orthodox Union employ female clergy and a yeshiva for women, Yeshivat Maharat, has already graduated 14 clergy members, according to the Forward.
The OU's ruling does not clarify what to do about synagogues already employing women clergy members.
According to the statement, the OU's Synagogue Standards Commission will "enter into a dialogue with synagogues to encourage and facilitate implementation" of the rabbinic ruling.
The Forward also reported that a letter was circulated to board members by vice chairman, Mordecai Katz, and his wife, Monique Katz, arguing that the decisions about female clergy should be left to individual congregations.
You need to be logged in in order to post comments. Sign up or log in
OU needs to learn from Islamic extremism and not repeat the same mistakes.
February 4, 2017 10:48 PM
Halacha says no, so the answer is no! That's it!