'Zionists cannot be feminists', Women's March organizer claims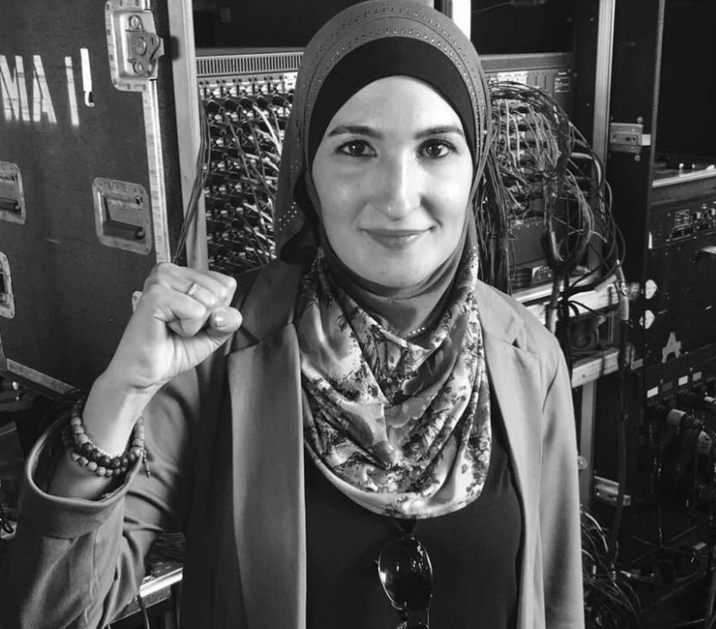 Linda Sarsour
Facebook
Sarsour says feminism includes standing up 'for the rights of all women, including Palestinians, or none'
Palestinian-American activist Linda Sarsour, who helped organize the massively successful grassroots feminist Women's March and Women's Strike movements in the United States, has said that there is no room in feminism for women who support the State of Israel.
The American affiliate of the International Women's Strike, an international day of action held last Wednesday "by and for women who have been marginalized and silenced" included in its platform a call "for the decolonization of Palestine," once again exposing deep divisions within the feminist movement and renewing debate over its intersectionality.
In an op-ed penned for the New York Times a day before the March 8th "Day Without Women", Bustle politics editor and self-proclaimed Zionist-feminist Emily Shire wrote that she felt "alienated" by the platform and as though she was being forced to "sacrifice Zionism for the sake of feminism."
"As a proud and outspoken feminist who champions reproductive rights, equal pay, increased female representation in all levels of government and policies to combat violence against women, I would like to feel there is a place for me in the strike," Shire wrote. "However, as someone who is also a Zionist, I am not certain there is."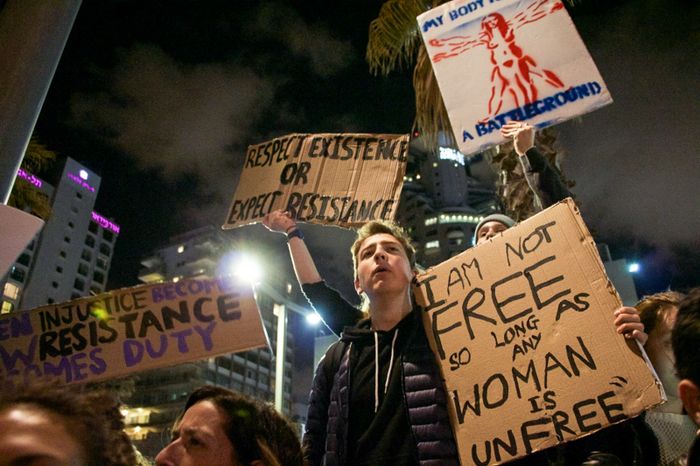 "I worry that my support for Israel will bar me from the feminist movement that, in aiming to be inclusive, has come to insist that feminism is connected to a wide variety of political causes," she added, noting that not all feminists agree on a range of other social issues.
Responding to Shire's op-ed in an interview with online magazine The Nation, Sarsour stated that Zionists who are not critical of Israeli policies cannot be feminists because they ignore the rights of Palestinian women.
"It just doesn't make any sense for someone to say, 'Is there room for people who support the state of Israel and do not criticize it in the movement?' There can't be in feminism. You either stand up for the rights of all women, including Palestinians, or none. There's just no way around it," Sarsour said.
Sarsour, who was instrumental in organizing the Women's March on Washington after president Donald Trump's inauguration in January -- the largest national demonstration in US history -- also lamented the lack of visibility of other Palestinian feminist activists due to their being targeted by "right-wing Zionists."
"The fact of the matter is that there are hundreds of Palestinian women organizing, but not all of them are visible. And I'll tell you why," Sarsour said. "You've probably seen that any visible Palestinian-American woman who is at the forefront of any social-justice movement is an immediate target of the right-wing and right-wing Zionists. They will go to any extreme to criminalize us and to engage in alternative facts, to sew together a narrative that does not exist."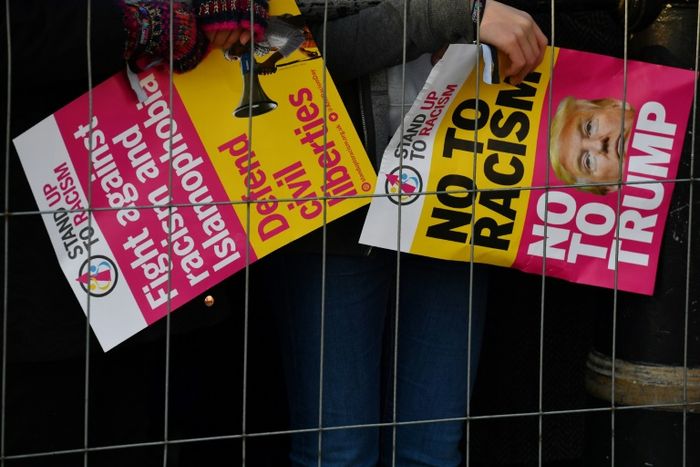 Sarsour's claim came in reference to Shire's criticism of fellow Women's Strike organizer Rasmea Yousef Odeh, who was jailed in Israel after being convicted for involvement in a 1969 bombing of a Jerusalem supermarket that killed two Hebrew University students, and an attempted bombing of the British consulate.
"While the fairness of Ms. Odeh's conviction is debated, the fact that she was a member of the Popular Front for the Liberation of Palestine, which was categorized as a terrorist organization by the State Department, is not," Shire wrote, noting that the Anti-Defamation League has also expressed concern that in recent years, "activism has been a tool for the legitimization of Rasmea Odeh, despite her criminal record in Israel."
"It's been a little surprising to the [right-wing Zionists] to see [Palestinian-American] women in leadership roles in social-justice movements because [they are realizing] it means that the Palestinian Liberation Movement and the Palestinian Solidarity Movement are gaining traction among young people and people of color in the United States," Sarsour retorted.
Indeed, a similar debate played out at the peak of the Black Lives Matter movement, which in its platform called Israel an "apartheid state" and accused it of committing "genocide" against the Palestinians.
The platform was met with indignation by Jewish groups, which had previously supported the movement's goal of racial justice.
Sarsour also defended the role of the Boycott Divestment and Sanctions (BDS) within the feminist movement, likening it to calls to divest from private prisons in the racial-justice movement, or divestment from fossil fuels in fighting climate change.
"BDS can be used in the feminist movement to demand change and demand more rights for women. BDS has been used as a tactic to raise awareness for Palestinian people, including women and their children," she argued.
Sarsour, who helped organize a grassroots campaign that raised over $55,000 to repair Jewish cemeteries desecrated in anti-Semitic attacks across the US, concluded that "anyone who wants to call themselves an activist cannot be selective."
"You can't be a feminist in the United States and stand up for the rights of the American woman and then say that you don't want to stand up for the rights of Palestinian women in Palestine. It's all connected."
Emily Gatt is a journalist and breaking news editor for the i24NEWS English web desk.
You need to be logged in in order to post comments. Sign up or log in
Never mind that the founders of the modern Feminist movement were predominately Jews and most likely Zionists, the premise here that Zionists do not think Palestinian women's lives matter, is deeply flawed. As an Israeli-American woman protesting at the US embassy against Trump in support of the US women's marches, included in the chants were "Palestinian Lives Matter" and "Black Lives Matter." My friends and I had no trouble shouting those lines because we truly believe all lives matter. However, I am not so sure that Palestinians in Gaza believe their lives matter. Why else would the Hamas hide behind civilians as they shot their rockets at us? I also understand that Palestinian women's lives are not so highly valued, as "Honor Killings," are an excepted form of punishment to your sister or daughter who falls out of line. Why aren't the Palestinian American "feminists" talking about this? I would really like to know how the policies of my country specifically effect women? Whatever you would say to the question above, here is my answer: stop being terrorists and go build your economy and I promise that Israel will help you improve your lives. If I felt I was in no danger, I would come over there every week with my children and volunteer to help in anyway I could. I think the issue here is really the label "feminist," which I have considered myself for over 30 years. I will not let you hijack my movement. We are proud feminists (although I wish there was no need), we are proud Zionists (because Israel is the Jewish state and with all the Antisemitism lately and as evidenced by this article, we really need one) and there is no contradiction! Conversely, Let's call the new followers of the Anti-Israel, BDS movement what they really are. Otherwise, call them the "alt-left" or "neo-liberal fascists." However, don't kid yourself, this is not the feminist movement.