Hacked New York Post sends out 'Heil President Trump' in push notification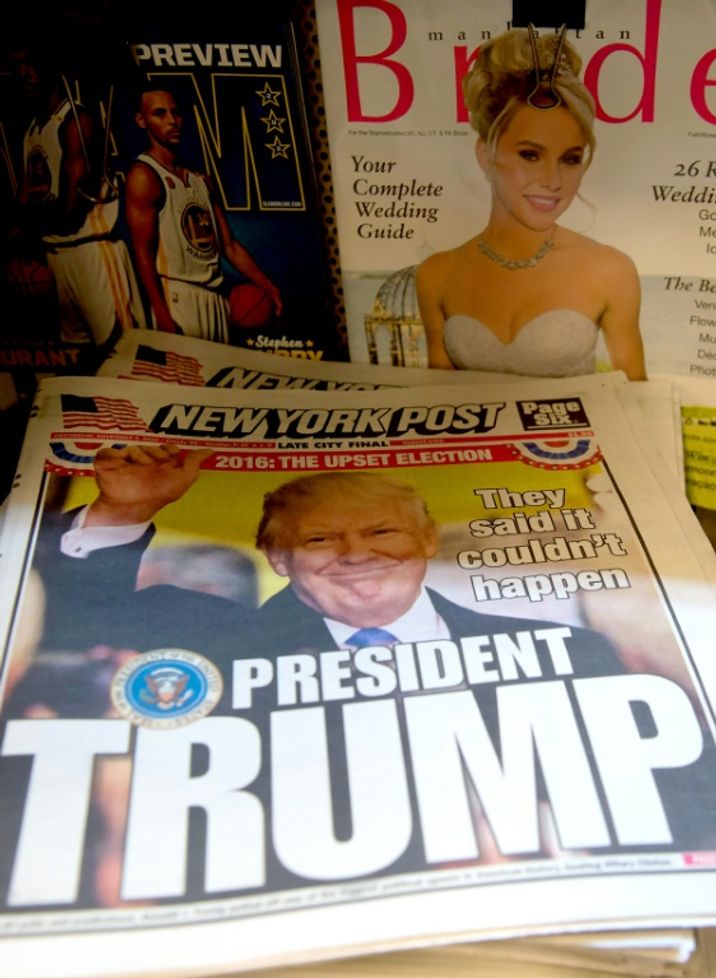 La une du New York Post, le 9 novembre 2016
Bryan R. Smith (AFP)
Russia offers the 'services of Russian hackers' in another April Fool's day prank
The New York Post's app sent out a push alert notification on Saturday reading, "Heil President Donald Trump" in an apparent April Fool's Day hack.
Immediately after the alert was sent out, the Post issued an apology stating their push alert notification system had been "compromised."
"Our push alert notification system was compromised this evening. We are working to resolve the issue. Please accept our apologies," the Post said in a follow-up alert.
But not before a flurry of "compromised" notifications came through the app, including the song lyrics to Nirvana's "Come As You Are", and in a message that may have been directed at the US president, another alert that read: "Open your heart to those you do not understand and listen to all those you fear and look down upon."
While the Post hack appears to have been merely an April Fool's Day joke, last week, in another hacking attempt, false advertising on Israeli websites appeared to redirect users to a malicious website targeting the German Parliament.
The advertising appeared on the website of the Israeli newspaper the Jerusalem Post, according to the report.
The Jerusalem Post confirmed the details with Reuters, but said no malware came from its own site, but linked to a malicious third-party site.
"We immediately took action and together with Israeli cyber authorities successfully neutralized the threat," the publisher said.
Germany's domestic secret service said in May 2016 that it had evidence that Russia was behind a series of cyber attacks, including one that targeted the German parliament in 2015.
A source told Reuters that the latest hacking attempts did not appear to be linked to the Russian hacking group known as "Fancy Bear" who had been blamed for the 2015 Germany hack and the 2016 hack of the U.S. Democratic National Committee.
Russia offers the 'services of Russian hackers'
In the spirit of the prankster holiday, the Russian government's Foreign Ministry poked fun over the ongoing allegations of Russian hacking, including the meddling in last year's US presidential election.
The ministry posted an audio file on its Facebook page with a new automated telephone recording for Russian embassies.
"To arrange a call from a Russian diplomat to your political opponent, press one," the recording said in Russian and English.
Press two "to use the services of Russian hackers," and press three "to request election interference."
An unnamed ministry duty officer confirmed to The Associated Press that the post was an indeed a practical joke.
Russian President Vladimir Putin has ardently denied that Russian hackers meddled in the US presidential election amid the accusations.
However, investigations into various members of the Trump administration, including the president himself, are still underway for their questionable affiliations with Russian oligarchs.
(Staff with agencies)