'I let the president down' with Hitler-Assad comparison, says Spicer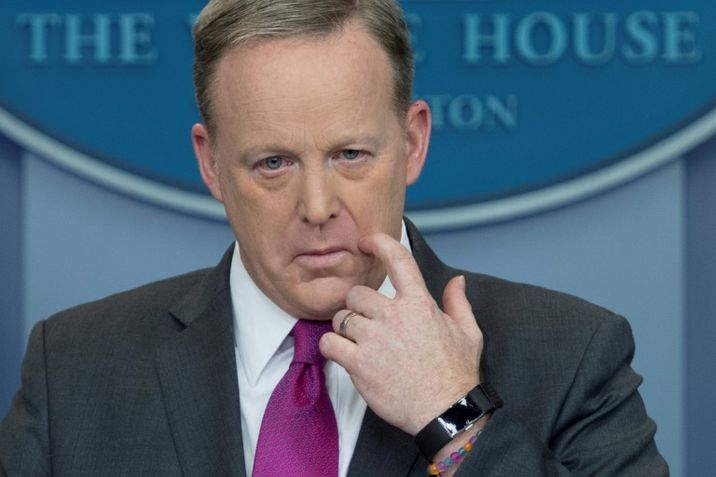 Sean Spicer, porte-parole de l'exécutif, le 9 mars 2017 à la Maison Blanche
JIM WATSON (AFP)
Israeli lawmakers among those condemning comments
White House Press Secretary Sean Spicer on Wednesday said he had "let the president down"and "screwed up" when he emphasized the horrors of a suspected sarin gas attack in Syria by saying that even Hitler "didn't sink to using chemical weapons" during the Second World War.
German Chancellor Angela Merkel's spokesperson said contemporary comparisons with Nazi atrocities were generally ill-advised following Spicer's comments.
"Any comparison of current situations with the crimes of National Socialism leads to nothing good," the spokesperson, Steffen Seibert, told reporters when asked about Spicer's remarks.
The Yad Vashem holocaust memorial center meanwhile urged Spicer to visit its website after his comments sparked outrage and "distorted history."
"His statements imply a profound lack of knowledge of events of the Second World War, including the Holocaust. Moreover, they are liable to strengthen the hands of those whose goal is to distort history," it said.
The Jerusalem-based center urged Spicer to visit its website to learn more.
Yad Vashem is among the world's foremost Holocaust education, documentation and research centers.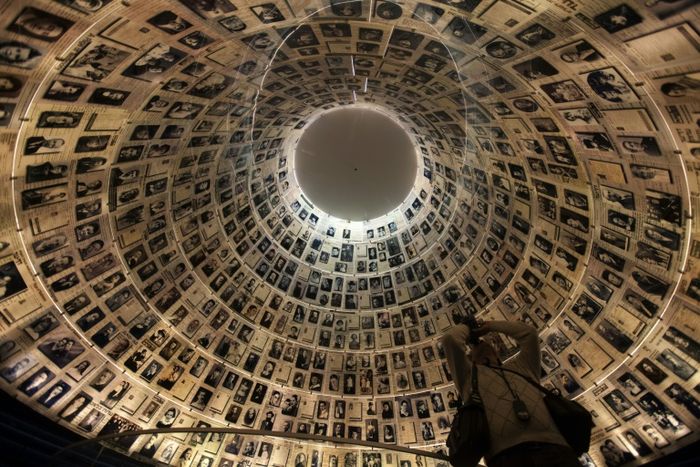 Israeli parliamentarians also joined the criticism.
Israel's Minister of Interior Yisrael Katz tweeted that Spicer should apologize or resign over his "outrageous" comments.
He later told Israeli radio that he accepted Spicer's apology.
Knesset Israel-US Relations Caucus Chairman Labor MK Nachman Shai tweeted that Spicer "urgently needs a history teacher" as well as noting that the Israeli government had not issued an official response to the statements. MK Erel Margalit also said that the Israeli government must "break its silence."
House Minority Leader Nancy Pelosi was among those accusing Spicer of "downplaying the horror of the Holocaust."
"Sean Spicer must be fired, and the President must immediately disavow his spokesman's statements," the official said in a statement. "Either he is speaking for the President, or the President should have known better than to hire him."
On CNN, Spicer said that he "mistakenly used an inappropriate and insensitive reference," offering an unreserved apology.
Politico reports that Spicer reached out to Republican megadonor Sheldon Adelson to apologize for the comments. "Sean called shortly after and said he made a terrible mistake and apologized if he was offensive," Andy Abboud said in a statement. The Republican Jewish Coalition was said to have accepted the apology made by the spokesman on CNN.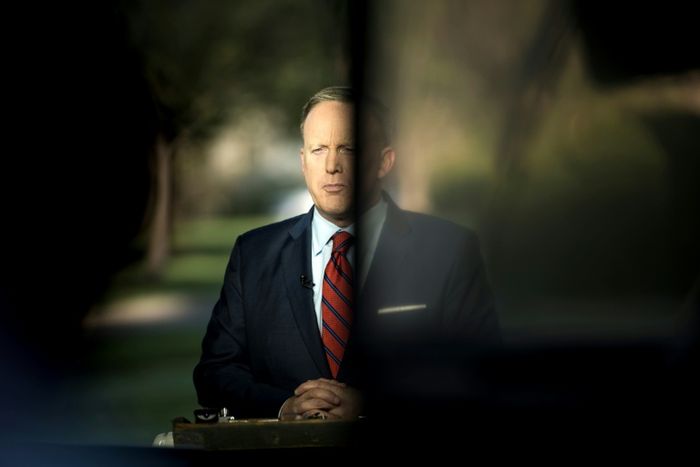 "You had someone as despicable as Hitler who didn't even sink to using chemical weapons," Spicer said during a press briefing in response to questions about the implications of the deadly chemical attack last on the rebel-held village of Khan Sheikhun last week.
The attack killed at least 87 civilians, including 31 children, and has been widely attributed to Syrian President Bashar Al-Assad's forces, which are backed by Russia.
"You have to, if you're Russia, ask yourself is this a country and a regime that you want to align yourself with?" Spicer continued, discussing Russia's support for Assad.
"At what point do they recognize that they are now getting on the wrong side of history in a really bad way, really quickly."
Adolf Hitler, the maniacal leader of Germany's Nazi Party during WW2, masterminded the murder of six million Jews in concentration camps throughout occupied Europe using Zyklon B gas, in what was known as the"final solution."
His comments, on the first day of the Jewish festival of Passover, brought looks of astonishment from the assembled White House press corps, who offered Spicer a chance to clarify.
"I think when you come to sarin gas, there was no -- he was not using the gas on his own people the same way that Assad is doing," Spicer said, returning to the subject.
Hitler, he continued, "brought them into the Holocaust centers [sic], I understand that. But I'm saying in the way that Assad used them, where he went into towns, dropped them down, to innocent -- into the middle of towns, it was brought... so the use of it, I appreciate the clarification, that was not the intent."
In a further written clarification, Spicer said he was in no way "trying to lessen the horrendous nature of the Holocaust, however, I was trying to draw a contrast of the tactic of using airplanes to drop chemical weapons on innocent people."
(Staff with AFP)