US House panel calls FBI, NSA directors, others to testify on Russia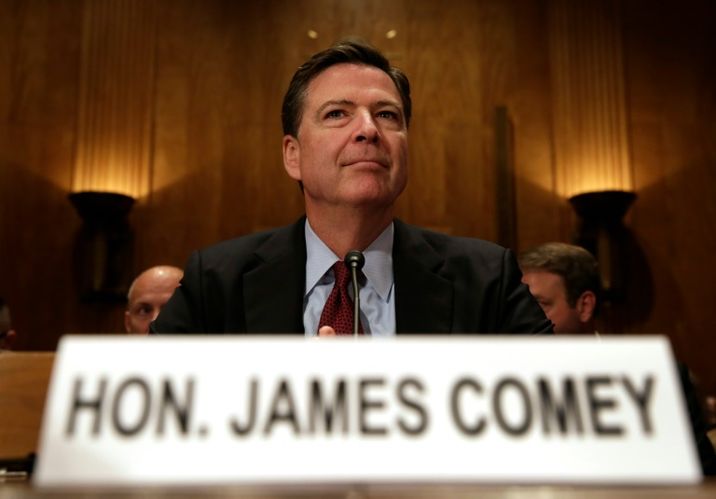 Le patron du FBI James Comey, le 27 septembre 2016 à Washington
YURI GRIPAS (AFP/Archives)
Former CIA director, former national intelligence director, and former deputy attorney general also summoned
The US House Intelligence Committee on Friday said it has requested FBI director James Comey and others to testify as part of its Russia probe, one of the investigation's first steps since its leader stepped down.
The committee said in a statement that it had sent letters Thursday to Comey and National Security Agency director Mike Rogers inviting them to appear at a closed-door hearing on May 2.
It also asked several senior national security figures in the previous administration to appear for an open hearing after May 2: former CIA director John Brennan, former director of national intelligence James Clapper and ex-deputy attorney general Sally Yates.
The invitations come two weeks after House Intelligence Committee chairman Devin Nunes stepped aside as the Republican leader of the House investigation into Russian interference in November's presidential election, after being criticized for compromising the probe in visits to President Donald Trump's White House.
Nunes faced criticism from Democrats for seeking to turn the investigation away from Russia and toward Trump's allegations that Barack Obama's administration had abused its powers by spying on Trump and his advisers.
The probe is now headed by Mike Conaway, a seven-term Republican congressman from Texas tasked with restoring credibility to the bipartisan House investigation.
"Back on track," tweeted congressman Adam Schiff, the panel's top Democrat, noting he sent the letters along with Conaway.
Nunes's actions had cast a cloud over the investigation into Russian interference in last year's presidential campaign and whether any Trump aides or associates collaborated with Moscow.
In January, US intelligence chiefs said Russian President Vladimir Putin had masterminded the hacking and disinformation campaign that aimed to damage Trump's rival Hillary Clinton and tip the vote in favor of the real estate magnate.
Trump has repeatedly called that charge "fake news." 
Testifying before Nunes's committee a month ago, Comey confirmed the FBI was probing the Trump campaign's links to Russia last year and repudiated the president's claim that he was wiretapped by Obama.
(AFP)