Trump: Appointment of special counsel 'hurts our country terribly'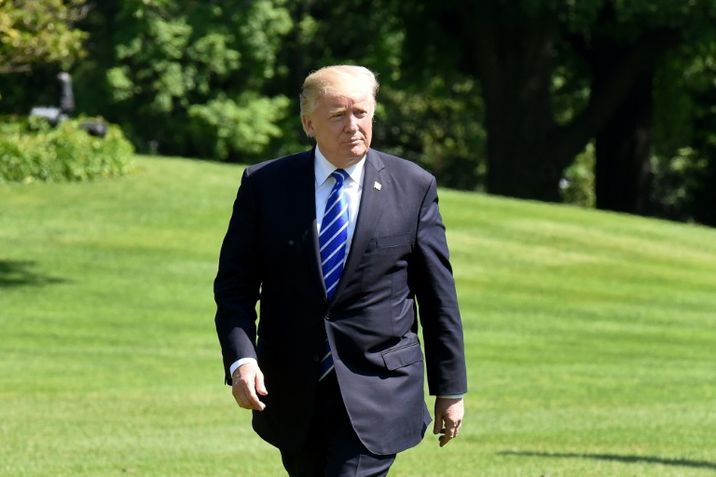 US President Donald Trump campaigned on a promise to renegotiate the NAFTA deal with Canada and Mexico
Olivier Douliery (AFP)
US president adds that probe into Russian interference is 'pure excuse for the Democrats having lost'
US President Donald Trump on Thursday told reporters that the appointment of a special counselor to investigate alleged Russian interference in the 2016 presidential election "hurts our country terribly, because it shows we're a divided, mixed-up, not-unified country."
The president repeated his belief that the controversy over the interference and possible collusion between Russia and the Trump campaign was baseless.
Trump said the probe "happens to be a pure excuse for the Democrats having lost an election that they should have easily won because of the Electoral College being slanted so much in their way. That's all this is.
"I think it shows division, and it shows that we're not together as a country," he continued. "And I think it's a very, very negative thing. And hopefully, this can go quickly, because we have to show unity if we're going to do great things with respect to the rest of the world."
Trump repeated the criticism at a joint press conference with Colombian President Juan Manuel Santos, saying: "I respect the move, but the entire thing has been a witch hunt.
"I think it divides the country," he continued. "There is no collusion between certainly myself and my campaign, but I can always speak for myself, and the Russians -- zero."
Earlier Thursday, Trump blasted the probe as the "greatest witch hunt" in US political history.
"This is the single greatest witch hunt of a politician in American history!" Trump wrote on Twitter.
On Wednesday, Deputy Attorney General Rod Rosenstein tapped Robert Mueller -- a widely-respected figure who headed the FBI for the decade after the 9/11 attacks -- to take over the FBI's probe of "Russian government efforts to influence the 2016 presidential election and related matters."
A special counsel is empowered to conduct the investigation independent of the Justice Department hierarchy, with a dedicated staff of his choosing. The counsel is not required to consult with or keep informed the attorney general or deputy attorney generals on the course of the probe.
The special counsel is also authorized to prosecute any crimes unearthed by the investigation.
You need to be logged in in order to post comments. Sign up or log in
The elitocorruptocracy doesn't give a damn. They want to get rid & destroy U. They will do whatever it takes.