White House lawyers 'prepare for possibility of Trump's impeachment'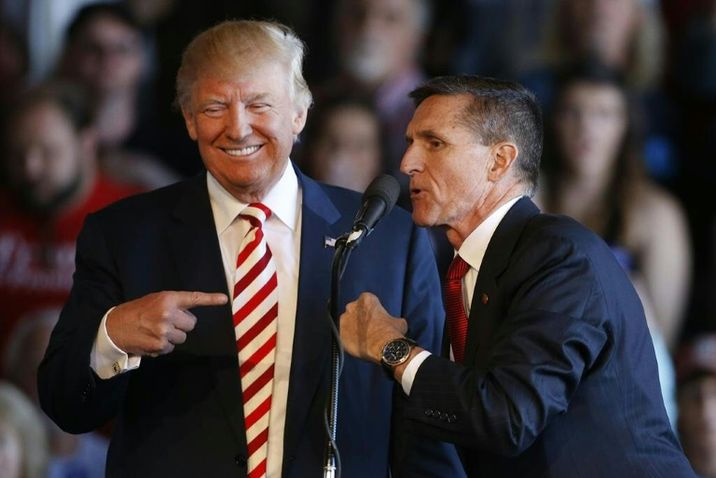 Donald Trump and Michael Flynn speak at a rally in Colorado in October
Getty/AFP/File
CNN also reported Russian officials 'boasted they could use Flynn to influence Trump'
During last year's election campaign in the US, unnamed Russian officials have boasted of their ability to influence then-Republican nominee Donald Trump through close ties with his advisor Michael Flynn, CNN reported.
CNN also reported White House lawyers started preparing for possibility of Trump's impeachment.
Trump, who defeated Democratic rival Hillary Clinton in November to clinch the White House, has appointed Flynn his national security advisor, only to swiftly fire him for failing to disclose contacts with Russian officials.
Earlier in the day Politico reported Trump regretted the decision, telling his close aides days after sacking Flynn that the move was a mistake.
The Republican firebrand is operating under allegations he colluded with Russia's suspected interference in the election in his favor.
The White House was rocked by a further revelation Friday, when reports emerged that Trump said his sacking of FBI director James Comey has relieved "great pressure" on him caused by the Russia investigation.
Reports also emerged that Comey is slated to testify before the Senate Intelligence Committee, at a date that will be set after Memorial Day.
On Thursday, Trump declared himself the victim of the "greatest witch hunt" in American political history and denied allegations of collusion.
You need to be logged in in order to post comments. Sign up or log in
Lots of F BS pseudo news.