Comey believes Trump tried to influence handling of investigation, report claims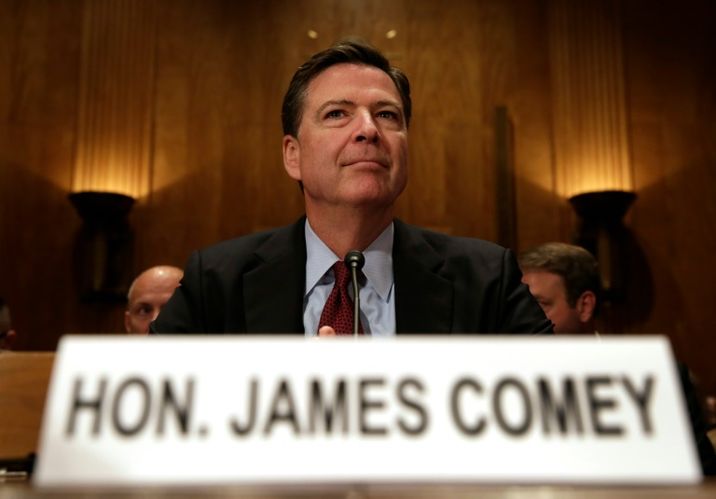 Le patron du FBI James Comey, le 27 septembre 2016 à Washington
YURI GRIPAS (AFP/Archives)
Fired FBI director to testify in Senate about investigation into Russian interference in the 2016 election
Fired FBI director James Comey believes President Donald Trump was attempting to influence him regarding the investigation into Russian interference in the 2016 US election, CNN reported late Friday.
Earlier Friday, the Senate Intelligence Committee said Comey would testify publicly about the investigation.
The committee said Comey would testify after Memorial Day, which is May 29.
"I am hopeful that he will clarify for the American people recent events that have been broadly reported in the media," Senator Richard Burr, who chairs the committee, said.
The committee requested that Comey appear on Wednesday, a day after the New York Times published a report, which was subsequently corroborated by other outlets, detailing the existence of a memo written by Comey describing a meeting in which Trump said he "hoped" the FBI director would drop an investigation into the Russia ties of his sacked national security adviser Michael Flynn.
He is a good guy. I hope you can let this go," Trump allegedly said.
Flynn, a former military intelligence chief, was forced out of his White House job the day before Trump's alleged meeting with Comey over concerns about his contacts with Russian officials.
On Friday, the New York Times reported that Trump told Russian officials that his firing of Comey, who he referred to as "a real nut job", had taken "great pressure" off him with regards to an investigation into his administration's ties with Moscow.
"I just fired the head of the FBI. He was crazy, a real nut job," Trump was quoted as saying. "I faced great pressure because of Russia. That's taken off."
Russian Foreign Minister Sergei Lavrov said the subject of Comey had not been discussed in the meeting, however. 
You need to be logged in in order to post comments. Sign up or log in
Comey, a believer in what exactly after he screwed up the HRC multiple felonies!
Any witnesses to Comey's claims?