Otto Warmbier, American student released from North Korea in coma, has died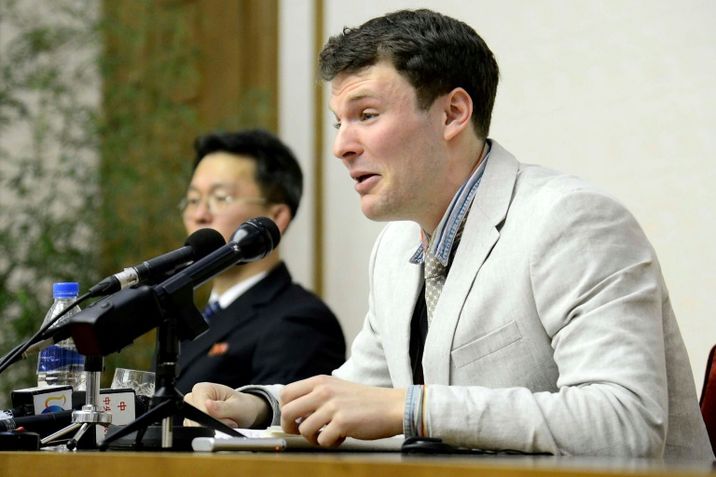 US student Otto Warmbier, seem here in February 2016, who was arrested for committing hostile acts against North Korea
Handout (AFP/File)
A statement from the family was released by the Ohio hospital where he was being treated
Otto Warmbier, the American student released from North Korea last week in a coma, has died, his family announced Monday in a statement.
"It is our sad duty to report that our son, Otto Warmbier, has completed his journey home. Surrounded by his loving family, Otto died today at 2:20 p.m," the family said in the statement.
Warmbier had fallen into a coma while imprisoned in a labor camp. He was flown home last Tuesday as Washington stepped up efforts to halt Pyongyang's nuclear program.
"When Otto returned to Cincinnati late on June 13 he was unable to speak, unable to see and unable to react to verbal commands," the family statement said. "He looked very uncomfortable - almost anguished. Although we would never hear his voice again, within a day the countenance of his face changed - he was at peace. He was home and we believe he could sense that."
The family thanked the "wonderful professionals" at the University of Cincinnati Medical Center "who did everything they could for Otto," and to those around the world who "kept him and our family in their thoughts and prayers."
"Unfortunately, the awful torturous treatment our son received at the hands of the North Koreans ensured that no other outcome was possible beyond the sad one we experienced today."
"It would be easy at a moment like this to focus on all that we lost - future time that won't be spent with a warm, engaging, brilliant young man whose curiosity and enthusiasm for life knew no bounds. But we choose to focus on the time we were given to be with this remarkable person," they said.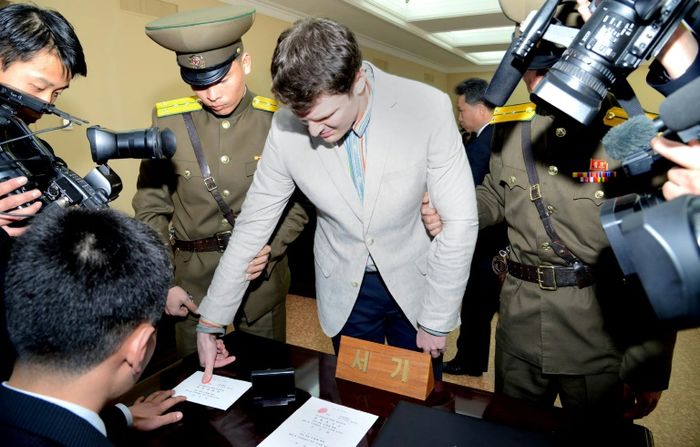 The release of Warmbier, 18 months into a 15-year sentence, came as US President Donald Trump invited South Korea's new leader Moon Jae-In to Washington for talks on the nuclear stand-off.
Secretary of State Rex Tillerson said his department had "secured" the 22-year-old's release in talks with North Korea after much pressure and bargaining.
Warmbier's parents were told their son was given a sleeping pill soon after his trial in March last year but never woke up. A Washington Post report says the parents had been told he may have been infected by botulism while in the North Korea jail system.
Tillerson told US senators at the start of a budget hearing that the State Department had no comment on Mr Warmbier's condition, "out of respect for him and his family."
The United States had accused the North of using Warmbier as a political pawn, and condemned the sentence as far out of proportion to his alleged crime.
Warmbier, a student at the University of Virginia, was arrested for removing a political banner from a wall in a North Korean hotel during a visit.
He was detained at the airport as he was leaving the country with a tour group in January 2016.