Eighth person in Trump Tower meeting identified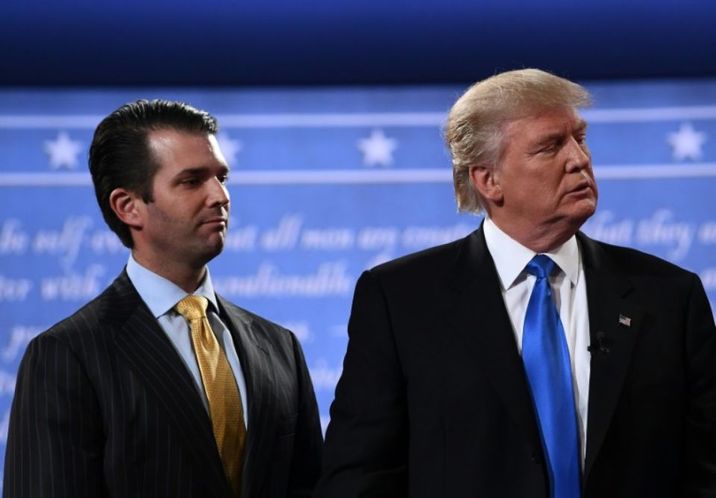 Le président américain Donald Trump et son fils, Donald Trump Jr, le 26 septembre 2016 à New York
Jewel SAMAD/ AFP
Eighth person in the room was a representative of the Agalarovs, a Russian family which arranged the meeting
The eighth person that sat in the room during a meeting with the President's son, Donald Trump Jr's and a Russian lawyer who promised damaging information on Hilary Clinton, was identified as Ike Kaveladze, an executive at the company founded by the Russian oligarch who initiated the meeting, CNN reported on Tuesday.
The individual was present at the meeting on behalf of the Agalarovs, a Russian family who asked for the meeting to be arranged, CNN said in an earlier report.
Trump Jr's lawyer declined to provide the name of the individual but affirmed that he was a US citizen and not an employee of the Russian government. The Agalarovs have not publicized the name of the individual.
Trump Jr, released an e-mail chain last week in which he was told that a Russian lawyer with whom he set up a meeting had damaging information concerning Hillary Clinton, obtained as part of an effort by the Russian government to help elect his father president.
Senior White House Adviser Jared Kushner,Trump Campaign manager Paul Manafort, Russian lawyer Natalia Veselnitskaya, Russian-American lobbyist Rinat Akhmetshin, publicist Rob Goldstone and two other unnamed individuals were present at the meeting.
The release of the emails prompted the President to leap to his son's defense, lauding him as a "high high-quality person and I applaud his transparency," according to a White House statement quoted by Reuters.
In the emails, Trump Jr was told by an interlocutor that he could get "very high level and sensitive information" that was "part of Russia and its government's support for Mr. Trump."
The email added that the information "would incriminate Hillary" and "would be very useful to your father."
Trump Jr, 39, responded "if it's what you say I love it" and set up a meeting with the source, according to the emails.
A further three pages of emails show that arrangements were then made between the President's son and the contact, Rob Goldstone, to meet on June 9, 2016.
"The information they suggested they had about Hillary Clinton I thought was Political Opposition Research," Trump Jr wrote in a statement that was published alongside the correspondence.
He added that while he preferred a phone call, he "decided to take the meeting" because the lawyer was in New York.