Trump condemns racism, calls white supremacists 'criminals and thugs'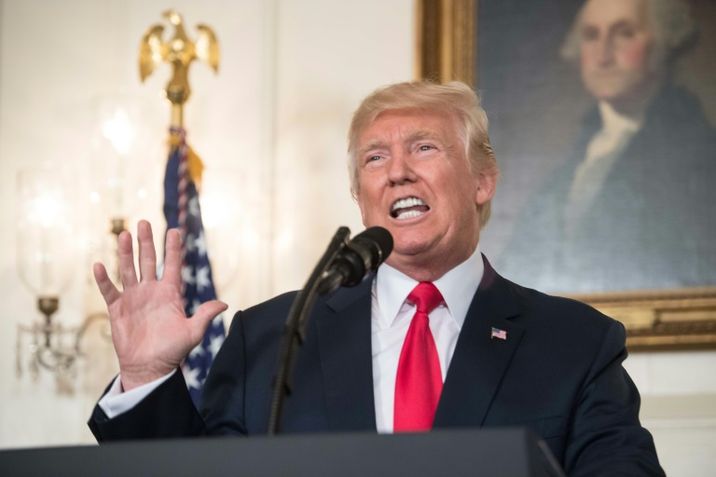 'Racism is evil," Trump said, condemning the KKK and other hate groups as "criminals and thugs"
NICHOLAS KAMM (AFP)
US president denounces hate groups two days after car-ramming that killed anti-racism protester
US President Donald Trump on Monday denounced white supremacists in remarks from the White House, two days after a vehicle was driven into a crowd of anti-racism protesters in Charlottesville, Virginia, killing one and wounding at least 19 in what the attorney general called "domestic terrorism".
"Racism is evil," Trump declared, and described the Ku Klux Klan, neo-Nazis, and white supremacists as "criminal thugs" who "are repugnant to everything we hold dear as Americans."
"Those who spread violence in the name of bigotry strike at the very core of America," he said, adding that the Department of Justice had opened a civil rights investigation into the case. 
Saturday's car-ramming occurred after a violent rally by neo-Nazis and white supremacists over the removal of a Confederate statue. The suspect was identified as a 20-year-old with alleged Nazi sympathies.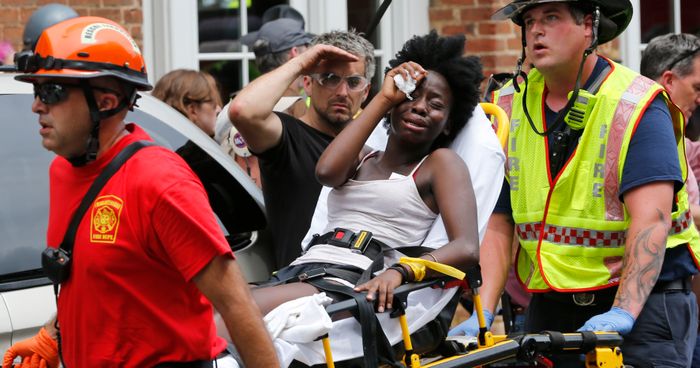 President was criticized after condemning 'many sides'
Trump received widespread criticism for failing to specifically mention white supremacists in his initial remarks following the incident. Those remarks, delivered hours after the incident, condemned "egregious display of hatred, bigotry and violence on many sides."
A White House official later issued a statement saying that "there was violence between protesters and counter-protesters."
Republican Senator Orrin Hatch of Utah, the longest-serving Republican senator in US history, tweeted that "We should call evil by its name. My brother didn't give his life fighting Hitler for Nazi ideas to go unchallenged here at home."
Senator Lindsey Graham, also a Republican, stated that white supremacist groups "seem to believe they have a friend in Donald Trump in the White House."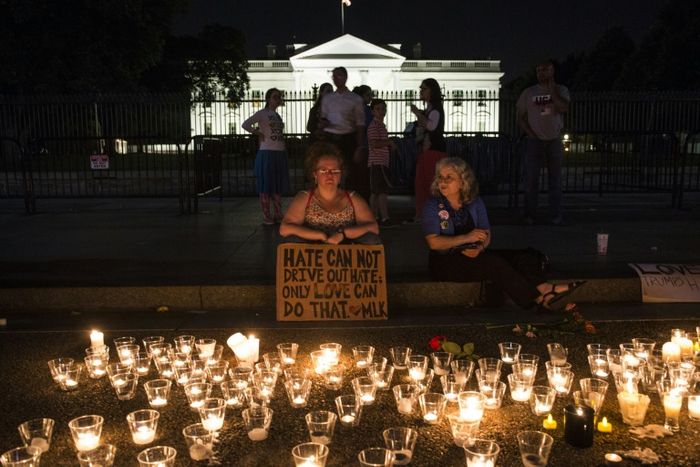 Suspect had 'deeply held, radical' beliefs on Nazism
The suspect's background has meanwhile come under scrutiny, with a former high school teacher telling the Associated Press: "Once you talked to James for a while, you would start to see that sympathy towards Nazism, that idolization of Hitler, that belief in white supremacy."
Fields's mother told the news agency that she was aware her son was attending a rally on Saturday but did not know it had anything to do with white supremacists. "I thought it had something to do with Trump," she said. "Trump's not a white supremacist."