Israeli aid team swoops into flood-ravaged Houston to help survivors recover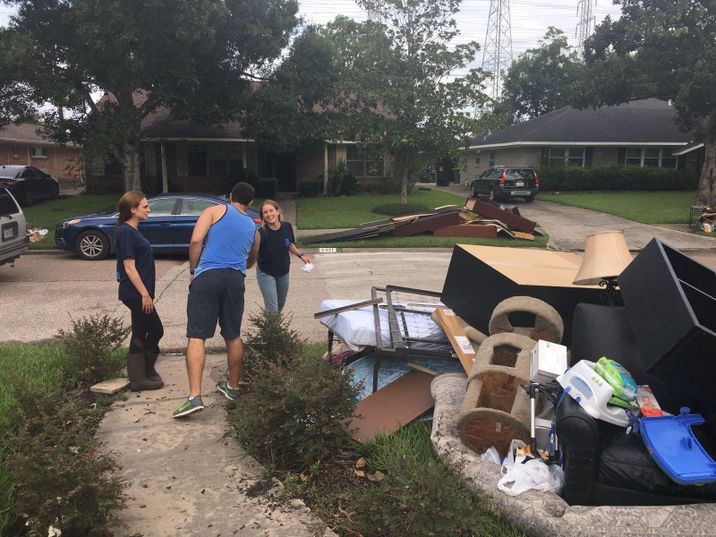 IsraAID workers in flood-ravaged Houston
Supplied by IsraAID/Niv Rubino
A team of seven Israelis are providing survivors with disaster relief as flooding leaves thousands homeless
A delegation of Israeli aid workers from the humanitarian organization IsraAID landed in Texas on Tuesday, to provide disaster relief for survivors of the catastrophic Hurricane Harvey, which has ravaged the metropolis of Houston and its surrounds with "catastrophic" flooding.
Niv Rabino, an aid worker from the IsraAID team, told i24NEWS that relief efforts are still very much in the "coordination stage" but, he foresees, the work to furnish survivors with assistance and help them rebuild their lives will take months.
So far, officials believe at least 37 people to have been killed in storm-related incidents, and there is little doubt the toll will rise further -- although many of those unaccounted for may simply have no access to phones or power.
IsraAID workers have been working to help remove debris and assists in cleaning homes, in the wake of the record flooding which affected some 11 million people. The storm has left tens of thousands of people homeless.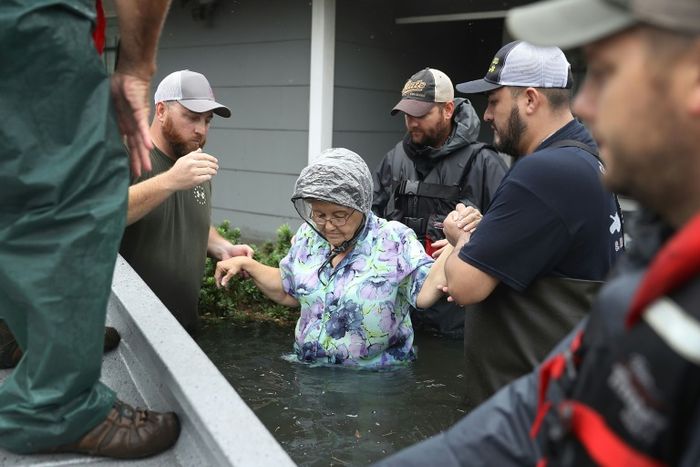 Rabino said the Israeli team is providing relief on three planes; working in local shelters to help survivors overcome the immediate shock and trauma by providing psychological support and creating "child friendly" areas for families; joining with other local teams on the ground to coordinate relief efforts and also working to help distribute supplies to victims.
IsraAID has teamed up with local Jewish communities on the ground, the local government in Texas, and the Israeli Consul General in Houston.
The aid group has also established a disaster fund to help provide support for the victims.
IsraAID has provided disaster relief to 41 countries over the past ten years and sent a team to Wimberley, Texas in May, 2015 when the area was beset by floods.
The Israelis have been greeted warmly by survivors who are "shocked", "surprised" and appreciative that they would come from so far away in order to help, Rabino told i24NEWS.
While the work is tiring, Rabino explained, it is inspiring to see people working together in times of crisis.
"Seeing people come together is amazing," Rabino sais, " they are helping each other physically and emotionally."
Read more: Harvey makes second landfall in Louisiana as Texas rescuers seek survivors
Emily Rose is a journalist and web editor at i24NEWS, follow at @emilyarielrose