Trump condemns anti-Semitism in annual call with US rabbis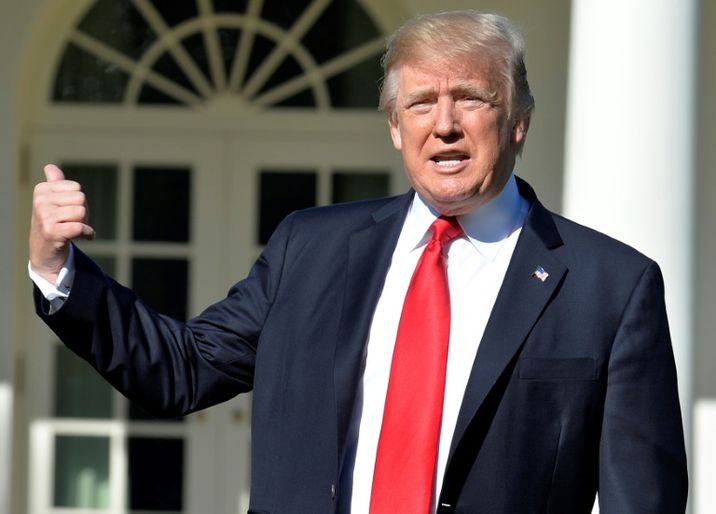 US President Donald Trump speaks about the bombing in London in the Rose Garden of the White House
Mike Theiler (AFP)
Hundreds of rabbis boycotted the Rosh Hashanah call with US leader
US President Donald Trump's Friday phone call with a group of mainly Orthodox rabbis to mark the Jewish festival of Rosh Hashanah, was decent, honorable, respectful and brief, according to sources with knowledge of the call.
In the call, which did not include a question and answer session, Trump apparently expressed his admiration for the Jewish community's contributions to American society.
Participants were asked not to discuss the president's words with the media, but a transcript released by the White House shows that Trump briefly addressed the concerns of the American Jewish community of an uptick in violence and anti-Semitism.
"We forcefully condemn those who seek to incite anti-Semitism, or to spread any form of slander and hate — and I will ensure we protect Jewish communities, and all communities, that face threats to their safety," he said, according to the White House.
Trump also said that his administration was fighting the anti-Israel bias at the United Nations, and that he hoped that his son-in-law Jared Kushner and the US ambassador to Israel, David Friedman, would have made progress on a peace agreement with the Palestinian leadership by the end of the next Jewish year.
In July, the Reform, Conservative and Reconstructionist streams of Judaism announced that they would not participate in the annual new year's call in the wake of President Trump's comments in the aftermath of the Charlottesville rally and clashes, in which white supremacists shouted anti-Semitic and Nazi chants, including "Jews will not replace us." The violence culminated with a white nationalist ramming a car into a crowd of left-wing protesters, killing one person and injuring dozens.
Trump said that he condemned "hatred, bigotry and violence on many sides," and then repeated the phrase "on many sides" for emphasis.
On Thursday, the day before the call with the Jewish leaders, Trump doubled down on those remarks, saying: "I think especially in light of the advent of Antifa [anti-fascists], if you look at what's going on there. You have some pretty bad dudes on the other side also and essentially that's what I said.
"Now because of what's happened since then with Antifa. When you look at really what's happened since Charlottesville, a lot of people are saying and people have actually written, 'Gee, Trump may have a point.'
"I said there's some very bad people on the other side also."
A few hours later, Trump signed a resolution "rejecting white nationalists, white supremacists, the Ku Klux Klan, neo-Nazis, and other hate groups."
You need to be logged in in order to post comments. Sign up or log in
September 17, 2017 2:24 PM
Please report the situation the people of Biafra are going through