Ex-CIA agent sorry for tweeting article blaming Jews for US-Iran tensions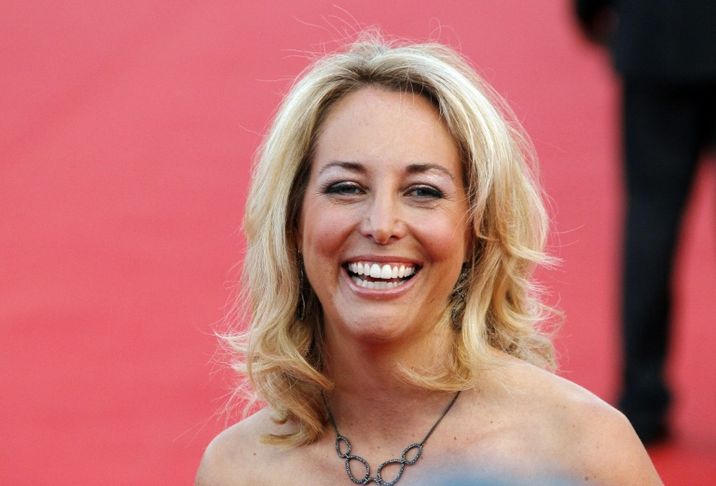 L'ex-agente de la CIA Valerie Plame Wilson au festival de film à Deauville, le 9 septembre 2010
FRANCOIS GUILLOT (AFP)
Wilson initially defended the article before admitting she missed its "gross undertones" of anti-Semitism
Former CIA agent Valerie Plame Wilson has apologized after tweeting an anti-Semitic article titled "America's Jews Are Driving America's Wars" on Thursday.
Wilson initially defended herself after coming under fire for re-tweeting the article from the alternative conservative website The Unz Review before later backtracking and acknowledging her mistake.
The article, written by Philip Giraldi, contained classically anti-Semitic tropes such as the assertion that "Jewish groups and deep pocket individual donors not only control the politicians, they own and run the media and entertainment industries."
Giraldi's article focused mainly on tensions between the United States and Iran, and claimed that "what makes the war engine run is provided by American Jews who have taken upon themselves the onerous task of starting a war with a country that does not conceivably threaten the United States."
"We don't need a war with Iran because Israel wants one and some rich and powerful American Jews are happy to deliver. Seriously, we don't need it," he writes.
Wilson initially defended sharing the article, writing: "First of all, calm down. Re-tweets don't imply endorsement. Yes, very provocative, but thoughtful. Many neocon hawks ARE Jewish."
"Just FYI, I am of Jewish decent. I am not in favor of war with Iran, or getting out of the Iran nuclear treaty. There are simply too many who are so ready to go to war. Haven't we had enough for awhile?" she continued.
"Read the entire article and try, just for a moment, to put aside your biases and think clearly," she added.
She later admitted to not having read the article thoroughly, apologizing for missing the "gross undercurrents" of anti-Semitism it contained.
"OK folks, look, I messed up. I skimmed this piece, zeroed in on the neocon criticism, and shared it without seeing and considering the rest," she wrote.
"I missed gross undercurrents to this article & didn't do my homework on the platform this piece came from. Now that I see it, it's obvious," she continued.
"I'm not perfect and make mistakes. This was a doozy. All I can do is admit them, try to be better, and read more thoroughly next time," she added.
Wilson is a former covert CIA operative whose identity was compromised in a CIA leak scandal during the Bush administration in 2003.