Trump to roll out new strategy for dealing with Iran's 'bad behavior'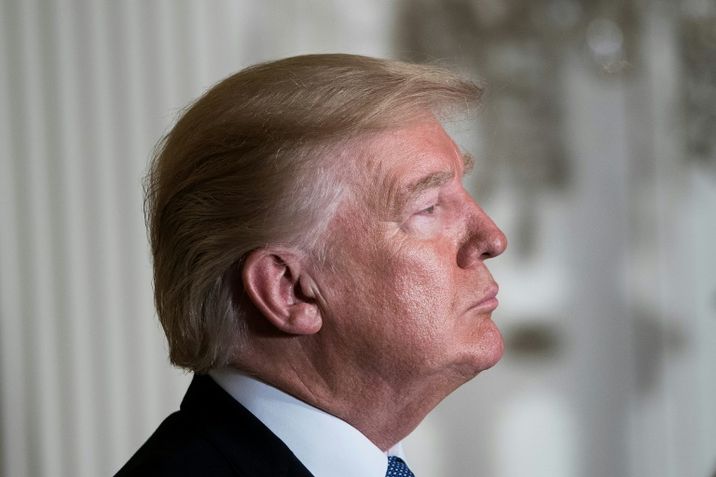 Le président américain Donald Trump à Washington, le 6 octobre 2017
Brendan Smialowski (AFP)
New Iran policy will focus on crippling Iran's Revolutionary Guards, targeting support of Hezbollah
United States President Donald Trump will announce tough new measures for dealing with Iran's "bad behavior", the White House said Friday, including responses to Tehran's ballistic missile tests, support for terrorist groups throughout the Middle East, and cyber operations.
The president's new Iran strategy will shift focus from the Islamic Republic's nuclear program and will now also target it's Revolutionary Guard and support for Shiite militant group Hezbollah.
"The president isn't looking at one piece of this. He's looking at all of the bad behavior of Iran," White House press secretary Sarah Huckabee Sanders told reporters.
"Not just the nuclear deal as bad behavior, but the ballistic missile testing, destabilizing of the region, number one state sponsor of terrorism, cyber attacks, illicit nuclear program," Sanders continued.
Sanders said that Trump "wants to look for a broad strategy that addresses all of those problems, not just one-offing those."
"That's what his team is focused on and that's what he'll be rolling out to address that as a whole in the coming days," she added.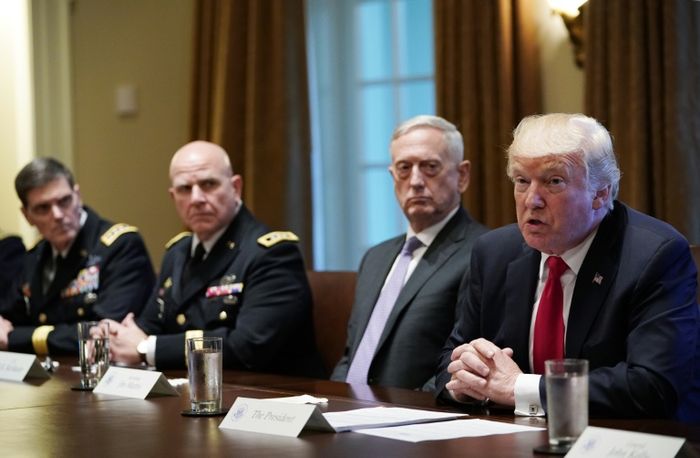 A report by the Financial Times citing a senior administration official said that Trump will designate the Revolutionary Guards Corps a terrorist organization and will crack down on Iranian proxy groups in Syria, Iraq and Yemen, including the Hezbollah terrorist organization.
"It's an integrated Iran strategy focused on neutralizing and rolling back Iran's malign activities regionally and globally," the official told the Times.
The Associated Press, citing two administration officials and a person familiar with the new Iran strategy who spoke on condition of anonymity, said that the measures include targeted financial sanctions against the Revolutionary Guard, as well as offering millions of dollars in rewards for intelligence leading to the arrest of two Hezbollah operatives.
The announcement of a broad new Iran policy follows reports that the US President will soon announce a decision to "de-certify" the landmark deal on Iran's nuclear program.
Trump will argue that the agreement is not in the interest of the United States, the Washington Post reported, quoting four people close to the president.
The New York Times also said Trump plans to decertify the accord but leave it in force and make Congress decide whether to reimpose punitive sanctions, quoting people briefed on the matter.
Decertification would allow Trump to argue that he has rejected the accord as pledged but not completely ignored senior advisers and lawmakers who say the accord should stand.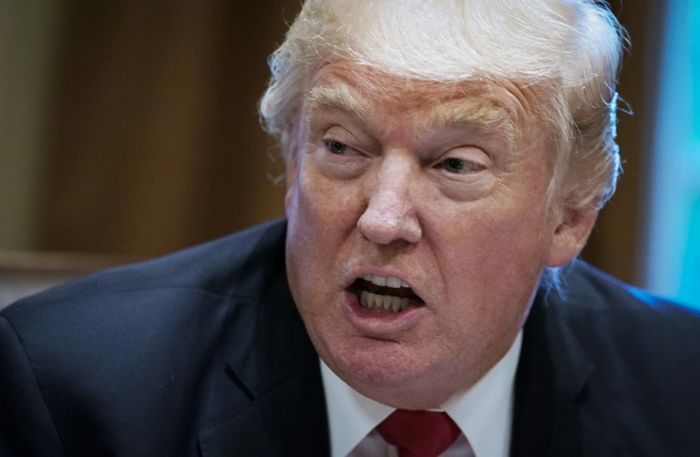 Trump on Thursday criticized Iran's behavior with regard to the 2015 pact.
"They have not lived up to the spirit of the agreement," said Trump, as he huddled with military leaders ahead of perhaps the biggest foreign policy decision of his young presidency.
"The Iranian regime supports terrorism and exports violence and chaos across the Middle East," Trump said in the Cabinet Room.
"That is why we must put an end to Iran's continued aggression and nuclear ambitions" he said. "You will be hearing about Iran very shortly."
Trump must tell Congress by October 15 whether he believes Iran is in compliance with the agreement.
Trump has called the deal an "embarrassment to the United States" and had urged allies and fellow signatories in London, Paris and Berlin to renegotiate it, something they are unwilling to do.
(Staff with agencies)
You need to be logged in in order to post comments. Sign up or log in
Macron is already siding w T.