Honduran president's brother found guilty of drug trafficking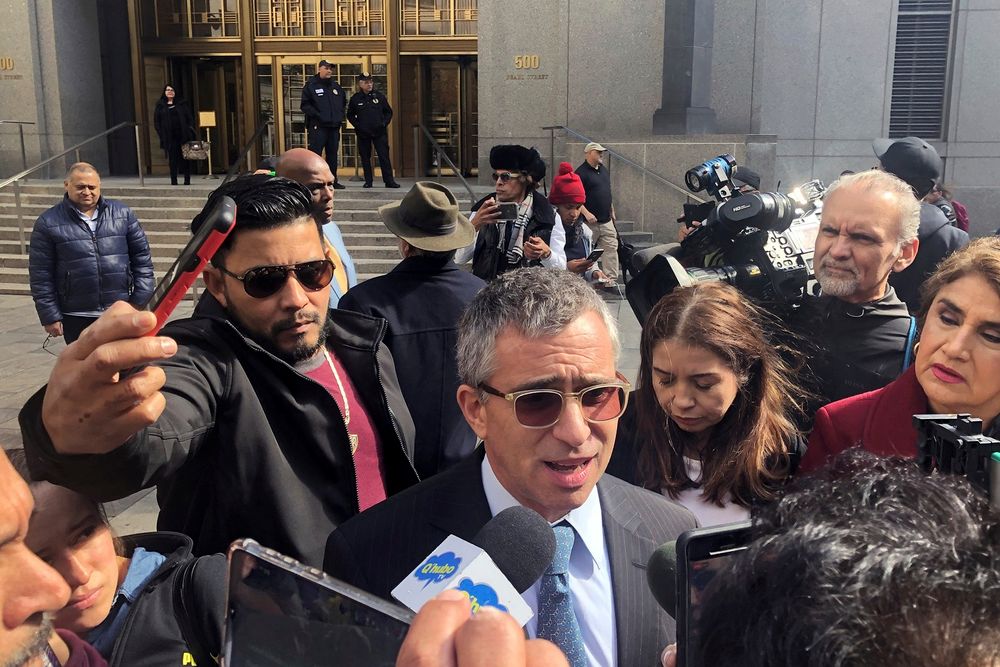 The president is facing protests and calls for his resignation amid compromising allegations from the trial
A New York court on Friday found the Honduran president's brother guilty of drug trafficking.
Tony Hernandez was arrested at a Miami airport in November 2018 on charges of conspiring to import cocaine into the United States, weapons offensives, and making false statements.
He was found guilty on all four counts following a trial in Manhattan on Friday.
A former congressman, 41-year-old Hernandez is due to be sentenced on January 17 where he will face between five years to life in prison.
President Juan Orlando Hernandez immediately rejected the verdict, which he said he received with great sadness, adding that his brother was convicted based on "testimony from confessed murderers."
The court proceedings featured compromising allegations against the president, sparking protests in Honduras from opposition forces and calls for his resignation.
Prosecutors said the Honduran leader took millions of dollars in bribes from drug lords, including jailed Mexican kingpin Joaquin "El Chapo" Guzman.
The Manhattan prosecutor's office filed a motion in August alleging that President Hernandez received at least $1.5 million in drug money from one of the prosecution's cooperating witnesses for his first campaign, and $40,000 for the second.
President Hernandez, an ally of US President Donald Trump, dismissed the accusations as "absurd" and "less serious than Alice in Wonderland."
This article received 0 comments