Ex-UN envoy Nikki Haley rebukes Bernie Sanders over Gaza aid suggestion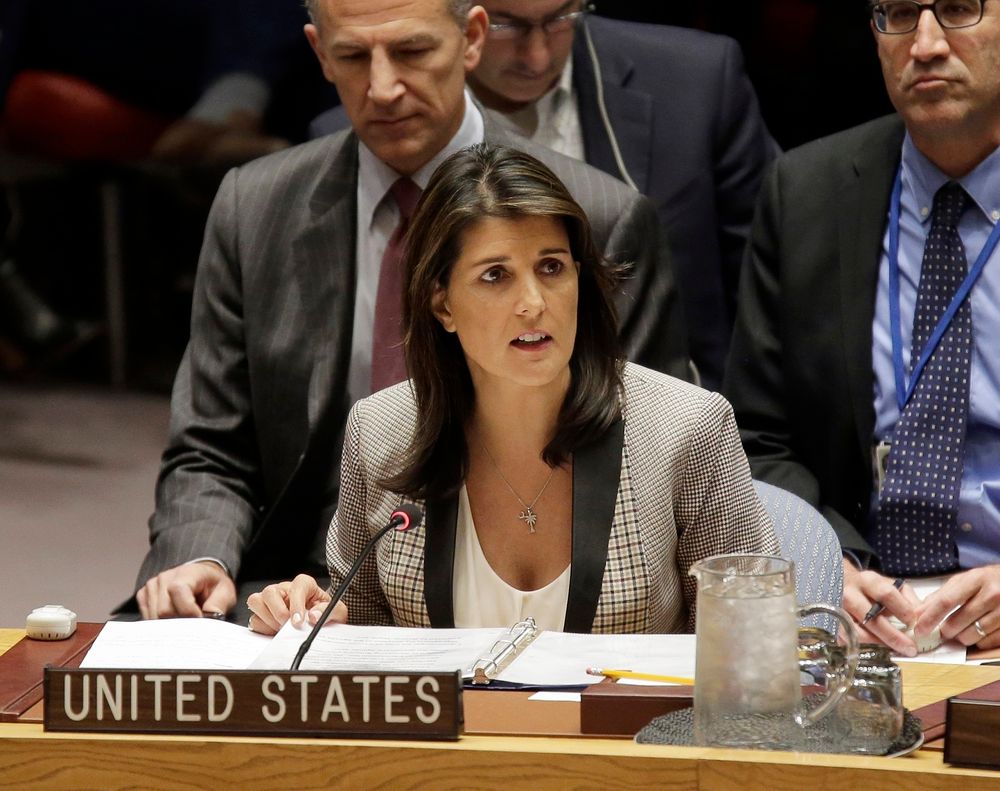 The remarks came just a day after Sanders spoke at the pro-peace J Street conference in Washington
Former US ambassador to the United Nations Nikki Haley issued a stern rebuke against 2020 presidential candidate Bernie Sanders on Wednesday after the Vermont Senator suggested a portion of American military aid to Israel should go toward humanitarian relief in Gaza.
"Just when you thought Bernie Sanders couldn't get any more radical, he outdid himself," Haley posted on Twitter.
"He wants to take money we give to Israel to defend itself from terrorists, and give it to Gaza, which is run by terrorists?? Unreal. Why isn't every other Dem pres candidate saying he's wrong?," she added.
The remarks came just a day after Sanders spoke at the pro-peace J Street National Conference in Washington, where he also suggested that the US should "leverage" military aid to Israel and accused Prime Minister Benjamin Netanyahu's government of being "racist."
Speaker of the Knesset (Israeli parliament) Yuli Edelstein also slammed the US lawmaker, tweeting that Sanders should "Stop talking nonsense" and that Hamas was ultimately responsible for Gaza's economic plight.
This article received 0 comments