Sanders' Florida campaign office vandalized with swastikas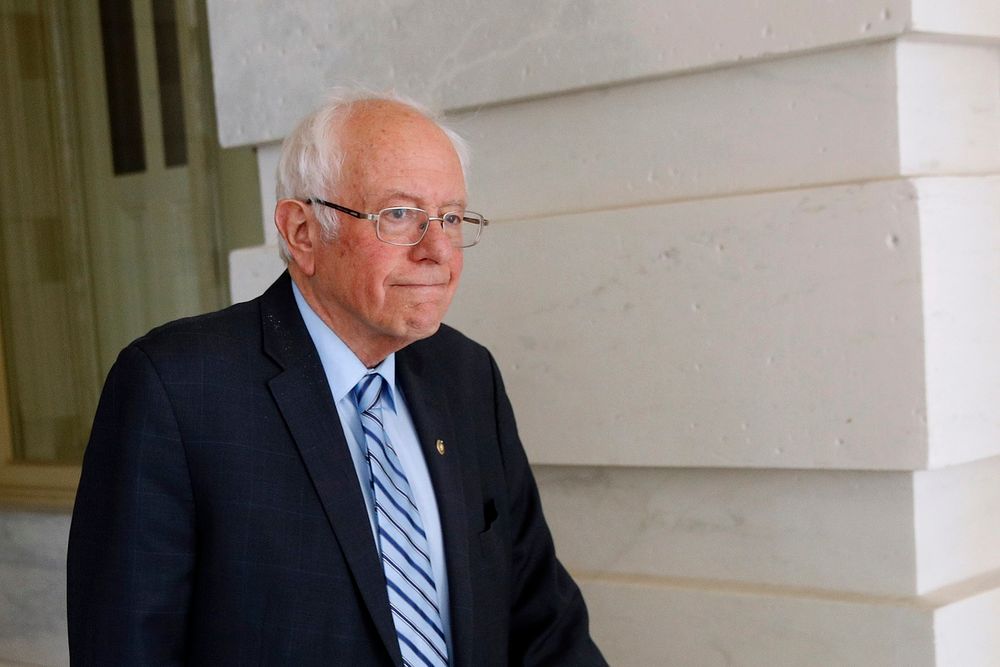 A man was kicked out of a Sanders rally in Arizona earlier this month after unfurling a Nazi flag
US Democratic presidential candidate Bernie Sanders' campaign office in Florida was spray-painted with swastikas, a member of his team reported Sunday.
The Twitter account "Florida for Bernie" wrote Sunday, "Didn't know if we should share, but one of our grassroots Bernie offices in Florida was vandalized with swastikas. Sheriff sent a team to clean it up."
The photographs show that in addition to the swastikas, the sentence "voting didn't stop us last time" was also graffitied on the window.
A man was kicked out of a Sanders rally in Arizona earlier this month after he unfurled a flag emblazoned with the swastika symbol.
Sanders, who is running to be America's first Jewish president, took to Twitter to condemn the incident: "I speak not only as a Jewish American — I think I can speak for the families of some 400,000 American troops who died fighting Nazism, fighting fascism — that it is horrific," Sanders told reporters.
"It is beyond disgusting to see that, in the United States of America, there are people who would show the emblem of Hitler and Nazism."
The Anti-Defamation League said it identified the offender as Robert Sterkeson, a known white supremacist who has "harassed a range of Jewish and Muslim organizations and events."
This article received 4 comments