Former ambassador Bolton calls upon Trump to finally move embassy to Jerusalem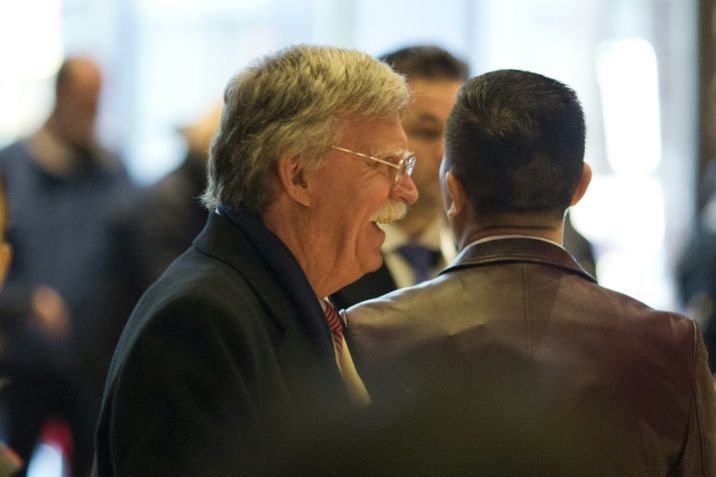 John Bolton, l'ancien ambassadeur à l'ONU arrive à la Trump Tower à New York le 2 décembre 2016
DOMINICK REUTER (AFP/Archives)
In diplomatic circles, 'not now' often means 'not ever,' said former US Ambassador to the UN John Bolton.
Former US Ambassador to the United Nations, John Bolton called upon the Trump administration on Wednesday, to stop postponing President Donald Trump's commitment during the 2016 presidential campaign to move the US embassy in Israel from Tel Aviv to Jerusalem.
Bolton made his remarks while testifying in front of the US Congressional Subcommittee on National Security at a hearing that focused on opportunities and challenges associated with making such a move.
"With respect to a possible decision to move the Embassy, saying at an optimistic point that 'we don't want to risk the progress we're making,' or saying at a pessimistic point, 'this could completely doom our efforts,' means there is never a good time," Bolton argued. "This is why in diplomatic circles, 'not now' often means 'not ever.'"
The Trump administration has already once actively delayed moving the US embassy in Jerusalem this past June as a result of what the White House said was an effort to "maximize the chances of successfully negotiating a deal between Israel and the Palestinians."
Subcommittee Chairman, Republican Congressman Ron DeSantis, expects the Trump administration to eventually fulfill its commitment.
"As a candidate for president, Donald Trump promised to move the embassy to Jerusalem, and he has reaffirmed that commitment since taking office and there are good reasons why the president will follow through with this commitment," he said while opening up the hearing.
Proceeding with caution
The Ranking Member of the subcommittee, Democratic Congressman Stephen Lynch spoke of a need for the Trump administration to not ignore diplomatic sensitivities before implementing such a move.
"I am strongly concerned that we must proceed with caution, that a decision, unilaterally, by the current administration, to simply disregard the positions of other regional partners on this matter that have been expressed by the governments of Jordan, Egypt and other regional Arab nation partners will prove ultimately detrimental to US Israeli and regional security interests in the near term," Lynch said, while speaking after DeSantis.
Ambassador Bolton however, dismissed Lynch's concerns in his testimony.
"Relocating the Embassy would not adversely affect negotiations over Jerusalem's final status or the broader Middle East peace process, nor would it impair our diplomatic relations among predominantly Arab or Muslim nations," Bolton claimed. "In fact, by its honest recognition of reality, shifting the Embassy would have an overall positive impact for U.S. diplomatic efforts."
"If the Middle East peace process is such a delicate snowflake that the location of the U.S. Embassy in Israel could melt it, one has to doubt how viable it is to begin with," he added.
Other witnesses who testified at the hearing on Wednesday included former Israeli Ambassador Dore Gold and President of the Zionist Organization of America, Morton Klein.