Blinken says Israel must take 'extra burden' to avoid civilian deaths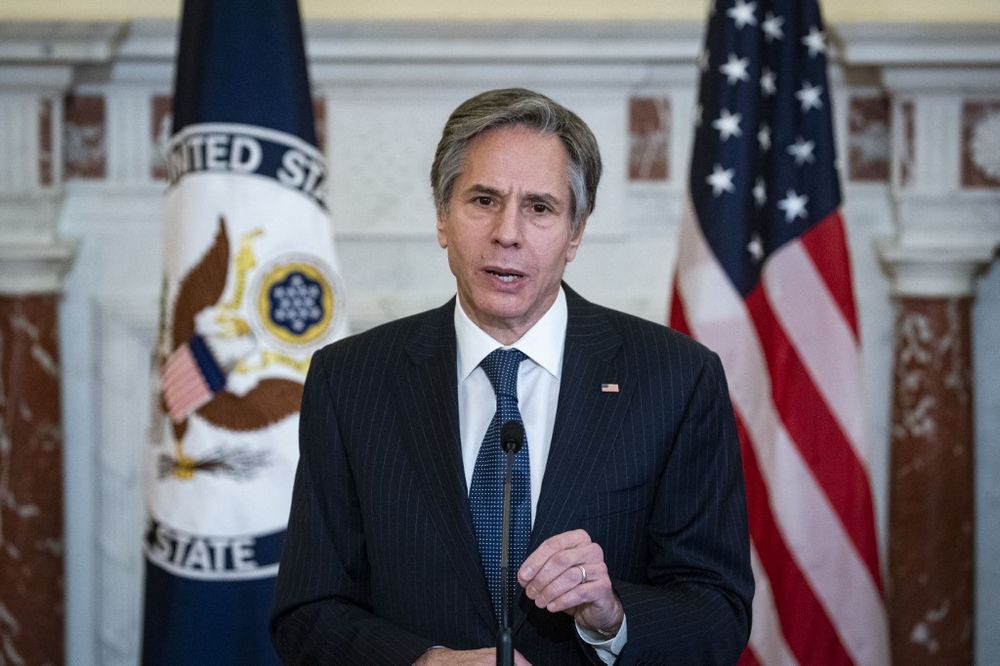 Blinken will reportedly send an envoy to help de-escalate tensions in the region
US Secretary of State Antony Blinken implored Israel on Wednesday to avoid civilian deaths, even as he defended the Jewish state's right to attack the Gaza Strip in response to Hamas rocket fire.
"I think Israel has an extra burden in trying to do everything they possibly can to avoid civilian casualties, even as it is rightfully responding in defense of its people," Blinken said, calling images of dead Palestinian children "harrowing."
Meanwhile, Blinken reportedly confirmed to Hebrew media outlet Walla News on Wednesday that the State Department will soon send a special envoy to the Middle East to mediate a de-escalation process between Gaza militants and the Jewish state.
Islamist militants launched more than 1,000 rockets since Monday, Israel's army said, which retaliated with hundreds of airstrikes on Islamist groups in the crowded coastal enclave of Gaza.
The most intense hostilities in seven years have killed at least 48 people in Gaza, including 14 children, three Palestinians in the West Bank and five Israelis since Monday.
The bloodshed was triggered by weekend unrest at Jerusalem's Al-Aqsa Mosque compound, which is sacred to both Muslims and Jews.
Israeli Prime Minister Benjamin Netanyahu declared a state of emergency in the mixed Jewish-Arab Israeli city of Lod, where police said "wide-scale riots erupted among some of the Arab residents."
There were fears of widening civil unrest as protesters waving Palestinian flags burnt cars and properties, including a synagogue, clashed with Israeli police and attacked Jewish motorists in several Jewish-Arab towns.
This article received 2 comments