United States: Jews attacked during pro-Palestinian protests in New York City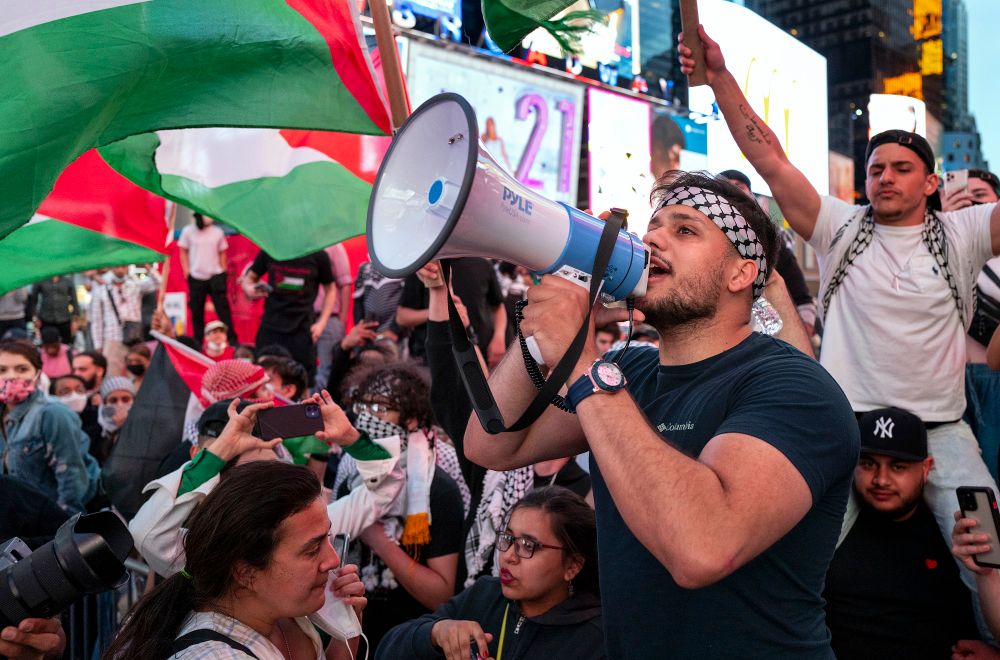 One person burned when two fireworks thrown from car, according to police
Jews were attacked in New York City on Thursday during pro-Palestinian demonstrations, including one person who was burned by fireworks, according to police.
The clashes between pro-Israel and pro-Palestinian demonstrators came as a ceasefire between Gaza terrorist groups and Israel took effect early Friday after 11 days of fighting that saw thousands of rockets launched at Israeli civilians and an intense Israeli bombing campaign in the Gaza Strip.
NYC police said that a person was burned when two fireworks were thrown from a car during an altercation with anti-Israel protesters in Manhattan's heavily Jewish Diamond District.
Videos circulating on social media appeared to show fights breaking out between Palestinian and Israel supporters with one video appearing to show Jewish diners being attacked by a pro-Palestinian mob.
Jews have reportedly been attacked in other cities in North America and Europe during the Israel-Gaza conflict, including in Los Angeles were police are investigating whether a Tuesday night attack on a group of Jewish men dining in the Beverly Grove neighborhood was in fact potentially a hate crime perpetrated by a pro-Palestinian group.
According to the Anti-Defamation League, there has been an increase in antisemitism during the Israel-Gaza conflict with the organization recording 193 antisemitic incidents in the week since the conflict began compared to 131 the previous week.
This article received 0 comments