Former police captain Eric Adams wins NYC Democratic mayoral primary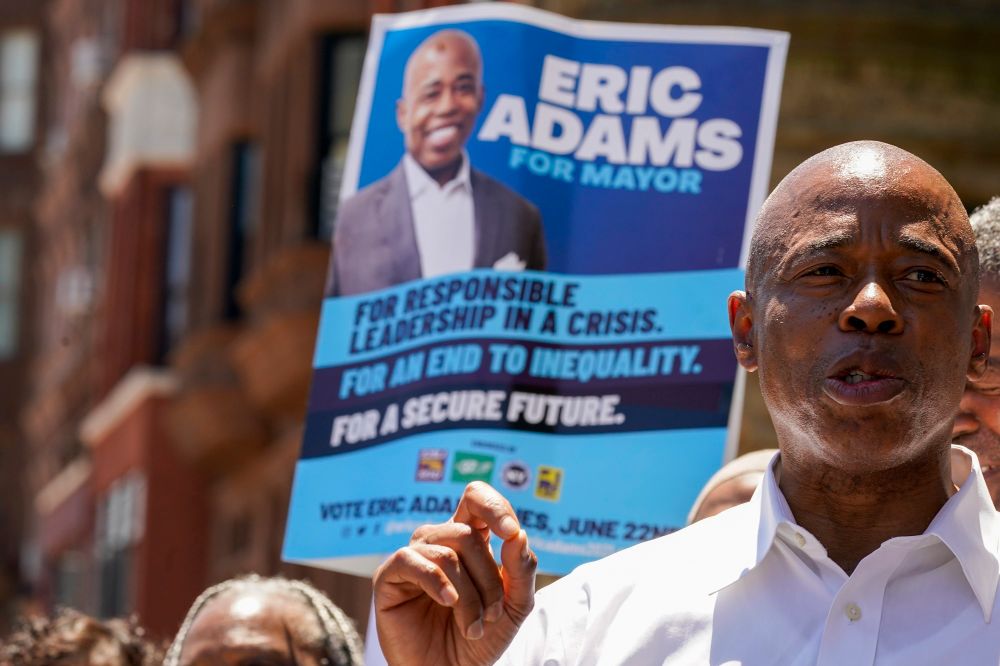 Brooklyn borough president faces Republican Curtis Sliwa in general election to replace Bill de Blasio
Brooklyn Borough President Eric Adams won the Democratic nomination for New York mayor on Tuesday, positioning the former police captain who stressed enhancing public safety to become the next leader of America's largest city.
Updated vote tallies posted online on Tuesday evening based on the city's new ranked-choice voting system showed Adams with what appeared to be an insurmountable lead over his nearest rivals, two weeks after Election Day.
With fewer than 8,000 absentee ballots left to count, Adams was ahead of the city's former sanitation chief, Kathryn Garcia, by 1 percentage point, or 8,426 votes. The Associated Press called the race for Adams soon after the results were released.
Adams will now face Republican Curtis Sliwa in the general election to replace outgoing Mayor Bill de Blasio.
Adams, 60, a moderate Democrat who denounced the "defund the police" movement during the campaign, is heavily favored in the general election as registered Democratic voters outnumber Republicans in the city by more than a 6-to-1 margin.
If elected, Adams would be the city's second black mayor after David Dinkins, who served from 1990 to 1993.
"Now we must focus on winning in November so that we can deliver on the promise of this great city for those who are struggling, who are underserved, and who are committed to a safe, fair, affordable future for all New Yorkers," Adams said.
This article received 0 comments