Trump adviser said escorted by security from CNN after blow-out book interview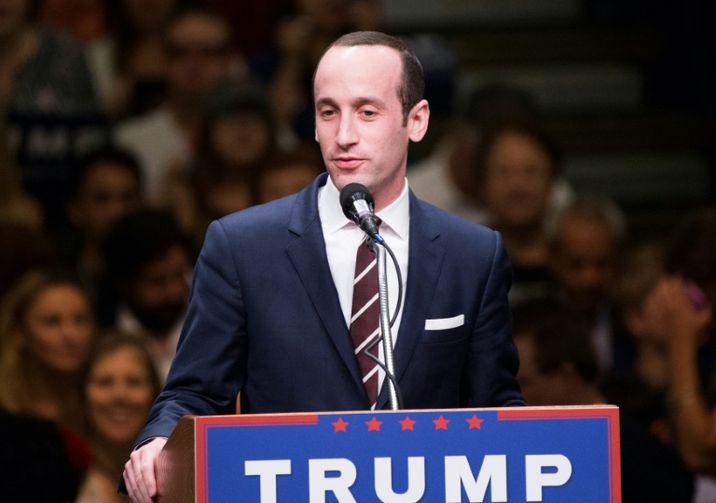 Stephen Miller, le 25 mai 2016 à Anaheim, en Californie
ROBYN BECK (AFP)
Trump tweeted 'Jake Tapper of Fake News CNN' got destroyed by 'Stephen Miller of the Trump Administration'
Special adviser to US President Donald Trump, Stephen Miller, was reportedly escorted off a CNN set by the channel's security after refusing to leave the studio following a blow-out interview with "State of the Union" host Jake Tapper about an incendiary new White House tell-all book on Sunday.
After Tapper abruptly ended an interview with Miller, accusing him of "wasting viewers' time" by not answering his questions, Miller refused several requests to leave the set and security was called to escort him from the building, the Business Insider reported Monday citing two unnamed sources.
Both CNN and the White House declined to comment on the nature of Miller's exit from the channel following the interview.
Miller's appearance on Tapper's "State of the Union" quickly descended into a heated exchange between the two as they attempted to discuss an explosive new book by author Michael Wolff, "Fire and Fury: Inside the Trump White House", which became an instant bestseller when it hit bookstores last week after Trump tried unsuccessfully to block its publication.
Miller slammed the book as "very poorly written fiction" and "a pile of trash through and through", and said Wolff was "a garbage author of a garbage book".
He dismissed claims made in the book by fired former adviser Steve Bannon as "grotesque" and "so out of touch with reality and obviously so vindictive" and said that the influence attributed to Bannon had been "greatly exaggerated".
Miller twice called Trump a "political genius" who "took down the entire media complex with its 90% negative coverage" before laying into CNN for its "salacious", "fraudulent", and "anti-Trump, hysterical coverage" of the president.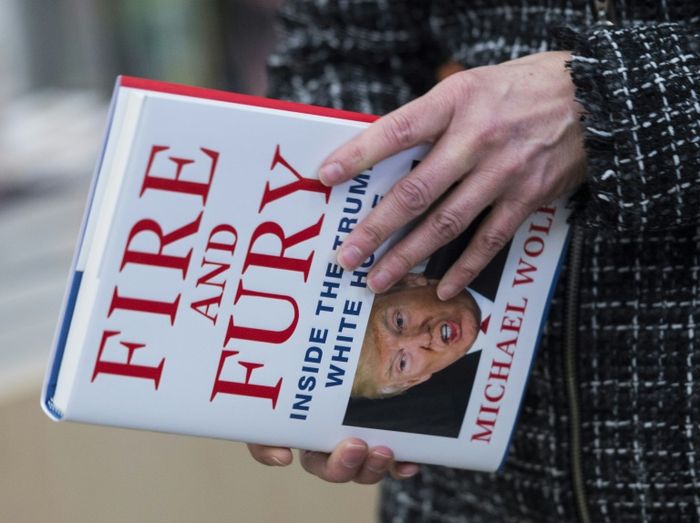 Tapper retorted that the president himself was the only person to call Trump a genius in the past week, before shutting down any further remarks from Miller on the subject of Trump.
"You're not answering the questions..there's one viewer that you care about right now. Your being obsequious, you're being a factotum in order to please him [Donald Trump] and I think I've wasted enough of my viewers' time," Tapper said, cutting the interview short and turning to the camera to announce another item.
Shortly after the interview, Trump tweeted that "Jake Tapper of Fake News CNN just got destroyed in his interview with Stephen Miller of the Trump Administration."
Jake Tapper of Fake News CNN just got destroyed in his interview with Stephen Miller of the Trump Administration. Watch the hatred and unfairness of this CNN flunky!

— Donald J. Trump (@realDonaldTrump) January 7, 2018
Wolff's bare-knuckle "Fire and Fury" quotes key aides and portrays the Trump White House as a fetid stew of backbiting, incompetence and dysfunction and paints Trump as craven, unstable and far out of his depth in the Oval Office.
See also:
Kushner-Bannon feud over Israel policy, 'Fire & Fury' recounts
You need to be logged in in order to post comments. Sign up or log in
Tapper KO by Miller. In 15' only.