At least 16 wounded in NYC subway shooting attack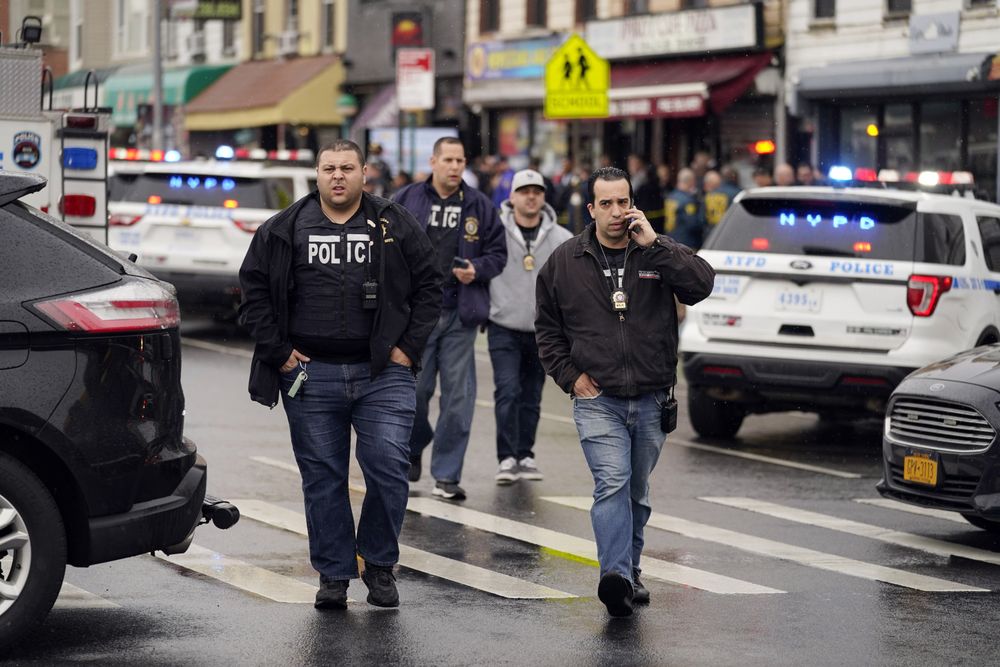 Manhunt underway for suspect after Tuesday morning shooting at Brooklyn train stop
At least 16 people were wounded — 10 shot, with five in critical but stable condition — in a mass shooting incident at a subway station in the New York City borough of Brooklyn on Tuesday morning, authorities said.
A man in a gas mask set off a canister of smoke and opened fire on a subway train at the 36th Street station in the Sunset Park neighborhood, according to officials.
"At 8:27 a.m. police responded to a 911 call of a person shot in the subway," a New York police spokeswoman said.
Reports indicated that a male suspect threw a smoke grenade into the 36th Street station and began shooting. The suspect was reported to have fled the scene.
He was said to be wearing a gas mask and an orange construction vest. The description later changed to a green vest with a grey sweatshirt.
Police later named a person of interest, a 62-year-old named Frank James, who is suspected of renting a U-Haul truck from Philadelphia that is connected to the incident .
There were earlier reports of possible explosive devices at the station, but the police tweeted that no active explosive devices were discovered.
Police were urging residents to avoid the 36th Street and 4th Avenue area in Brooklyn.
Trains were halted as the investigation continued, with officials saying that it was not being investigated as an act of terrorism at this time.
The 36th Street station services the D, N and R subway lines and would have been busy during the morning rush hour.
Initial photos from the scene showed multiple people on the floor of the bloody platform shrouded in smoke.
The White House said that President Joe Biden was briefed on the situation and that White House staff were in contact with New York City Mayor Eric Adams and Police Commissioner Keechant Sewell to help as needed.
The mayor was not at the scene because he has Covid, according to media reports.
The Israeli consulate in New York said that no Israelis were wounded in the shooting attack.
This article received 0 comments