Biden meets Australian, British leaders on nuclear submarines deal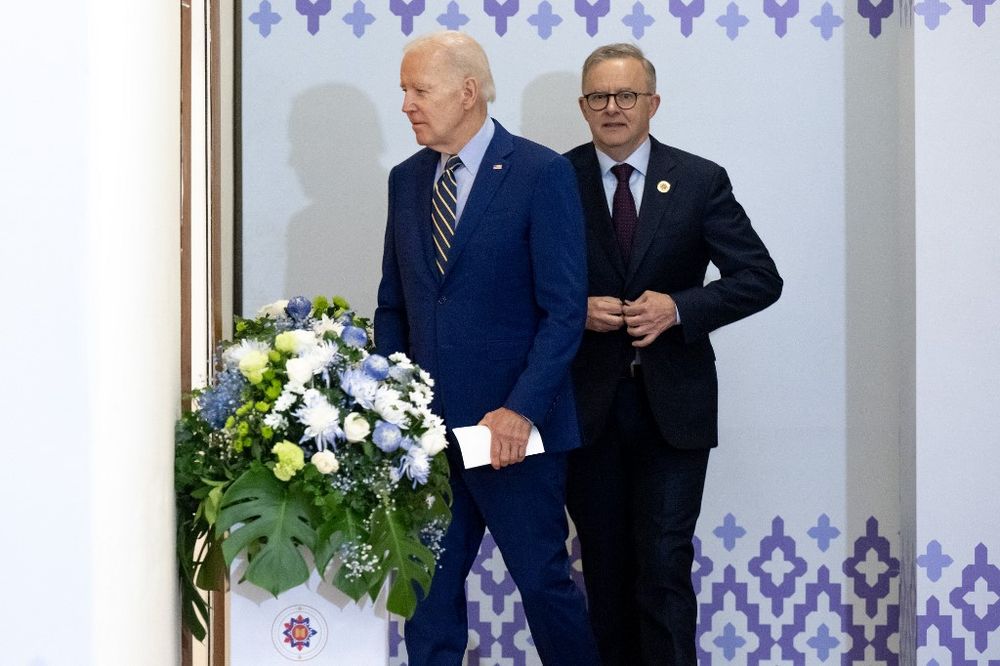 China has already warned that AUKUS risked setting off an arms race
U.S. President Joe Biden on Monday will meet with Australian Prime Minister Anthony Albanese and his British counterpart Rishi Sunak at a naval base in San Diego, California, ahead of the expected announcement of a nuclear submarines pact.
The deal comes 18 months after the countries formed an alliance, AUKUS, aimed at stabilizing the Asia-Pacific region amid Chinese tensions, by bringing the Australian navy into the fold of nations possessing nuclear-powered submarines.
Although Australia ruled out deploying atomic weapons, five Virginia-class U.S. nuclear-powered submarines will be sold to the country over the next decade, the Washington Post learned. Biden is expected to announce a multi-stage plan that will make Australia a long-term partner in the development of a top-secret U.S. nuclear technology that has previously only been shared with Britain.
Australia and Britain will reportedly build a new submarine model, using U.S. propulsion technology and dubbed the SSN-AUKUS, with delivery in the 2040s. China has already warned that AUKUS risked setting off an arms race, and accused the three countries of setting back nuclear nonproliferation efforts.
"We urge the U.S., the UK and Australia to abandon the Cold War mentality and zero-sum games, honor international obligations in good faith and do more things that are conducive to regional peace and stability," Chinese foreign ministry spokeswoman Mao Ning said.
This article received 0 comments