Israel could 'lose generation of people' over judicial reform: Jewish Federations CEO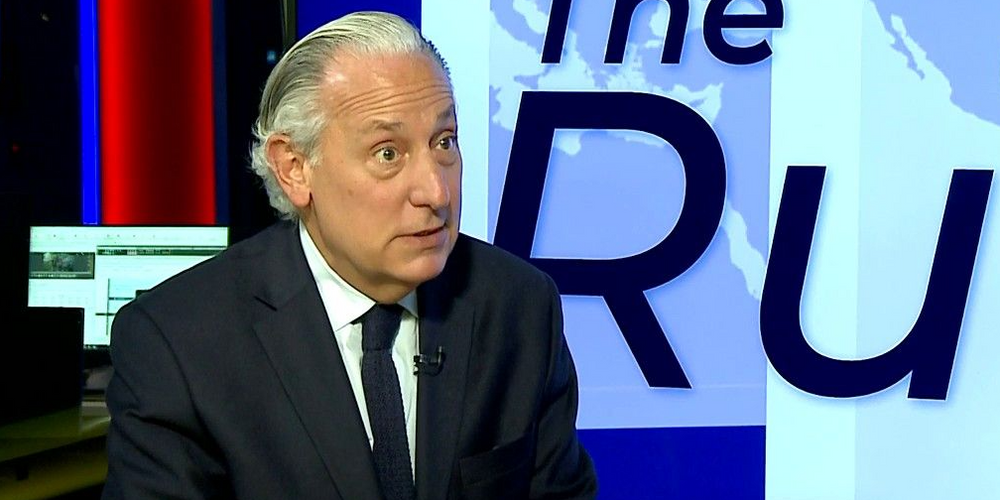 'It would be difficult to repair the relationship between North American Jewry and Israel'
Eric D. Fingerhut, President and CEO of the Jewish Federations of North America, told i24NEWS why American and Canadian Jews are concerned about Israel's judicial overhaul.
Last week, he led a 30-member emergency delegation to Israel to talk about concerns about judicial reform proposed by Benjamin Netanyahu's coalition government. According to Fingerhut, the most alarming issue of the planned overhaul is the override clause that would allow the Israeli parliament to overturn any decision of the Supreme Court by the simple majority of votes (61 out of 120).
"Our point simply is, democracy, as understood around the world, is both majority rule and protection of minority rights that is accomplished through a system of checks and balances. Now, every country can implement a different system of checks and balances. It doesn't have to look like what we have in the United States. But, there must be one, or it will be very difficult to lift up Israel as a model, a democracy," Fingerhut told i24NEWS.
The delegation held private meetings with Israeli officials on both sides of the debate, including with the Constitution Committee Chairman Simcha Rothman, who, according to Fingerhut, "very much wanted to make sure that we understood the deep motivation behind his position." He pointed out that Rothman is unlikely to make any changes to the proposed reforms, but nevertheless, "we felt it was a constructive meeting."
"The meetings were quite candid. We were very direct about our feeling that this was a time there had to be negotiations. And we understand the Likud's history is one of a liberal party in the classical liberal sense—free market economics and religion and more freedom of individual expression in the public sphere," Fingerhut said about the meetings with several members of Netanyahu's Likud party, including former UN ambassador Danny Danon, who has a long history of relations with the Jewish Federations of North America.
"We were very clear in pointing out how we thought the plans that, frankly, they had voted for on first reading didn't meet those standards, especially the override clause," Fingerhut added, emphasizing that "it would be difficult to repair the relationship between North American Jewry and Israel" if the reform passes without changes.
He also warned that the current crisis could result in a whole generation of Jews in the United States and Canada cutting ties with Israel.
"You could so easily lose a generation of people who would see this as Israel stepping away from its commitment to being not just a democracy, but really a model democracy, and in an area of the world that doesn't have many of them," Fingerhut underlined.
As the Jewish Federation is set to return to Israel in a little over a month for the celebration of Israel's 75th Independence Day, Fingerhut hopes the crisis will be resolved by then.
"We're trying to not lose the celebratory nature, because it really is a miracle that we're at the 75th anniversary of the independence of a Jewish sovereign state… But it would be completely tone deaf to not acknowledge that these issues are happening around us, that whatever the state of affairs is in April, that there's been great divisions, and some harsh things said on both sides, on all sides," he concluded.
This article received 0 comments