Two U.S. helicopters crash during training mission, 9 people feared dead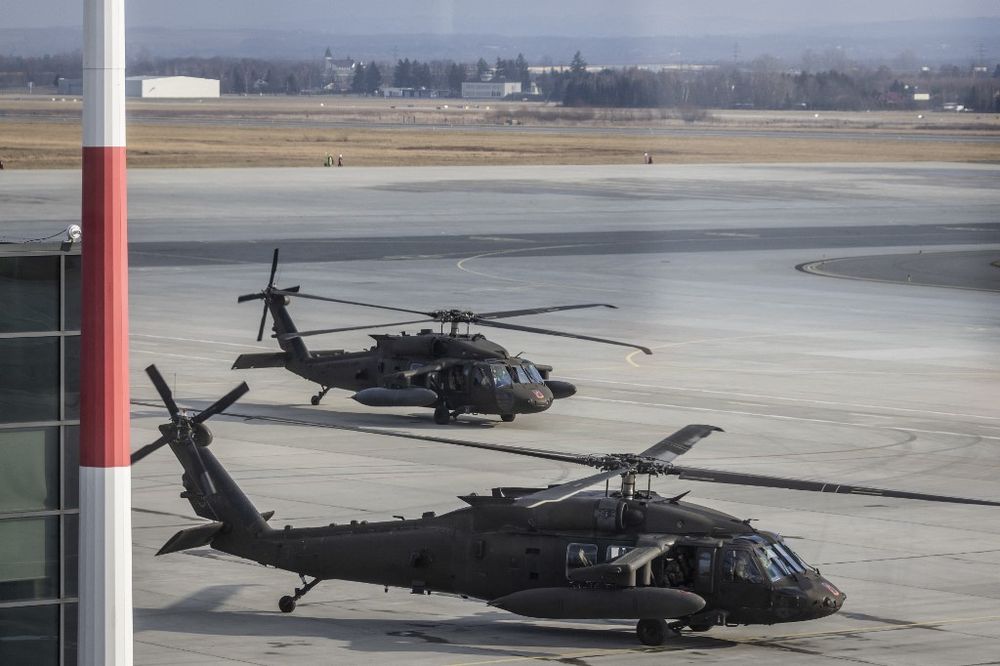 'We've got some tough news out of Fort Campbell, with early reports of a helicopter crash and fatalities are expected'
Two U.S. Army Blackhawk helicopters collided and crashed on Wednesday evening in Kentucky's Trigg county, officials said.
The incident happened during "a routine training mission" northwest of Fort Campbell army base. Early reports suggest that as many as nine people may have been killed.
"The status of the crew members are unknown at this time," Fort Campbell said in a statement early Thursday, adding that the incident was under investigation.
"The command is currently focused on caring for the servicemembers and their families," the statement noted.
Kentucky Governor Andy Beshear confirmed that "fatalities are expected."
"We've got some tough news out of Fort Campbell, with early reports of a helicopter crash and fatalities are expected," he said on Twitter.
The governor added that Kentucky police and emergency services were responding.
"Please pray for all those affected," Beshear wrote.
The HH60 Blackhawk helicopters belonged to the 101st Airborne Division. No residential areas are affected by the incident.
This article received 0 comments