Biden launches Jewish Heritage Month in face of 'evil, hate, antisemitism'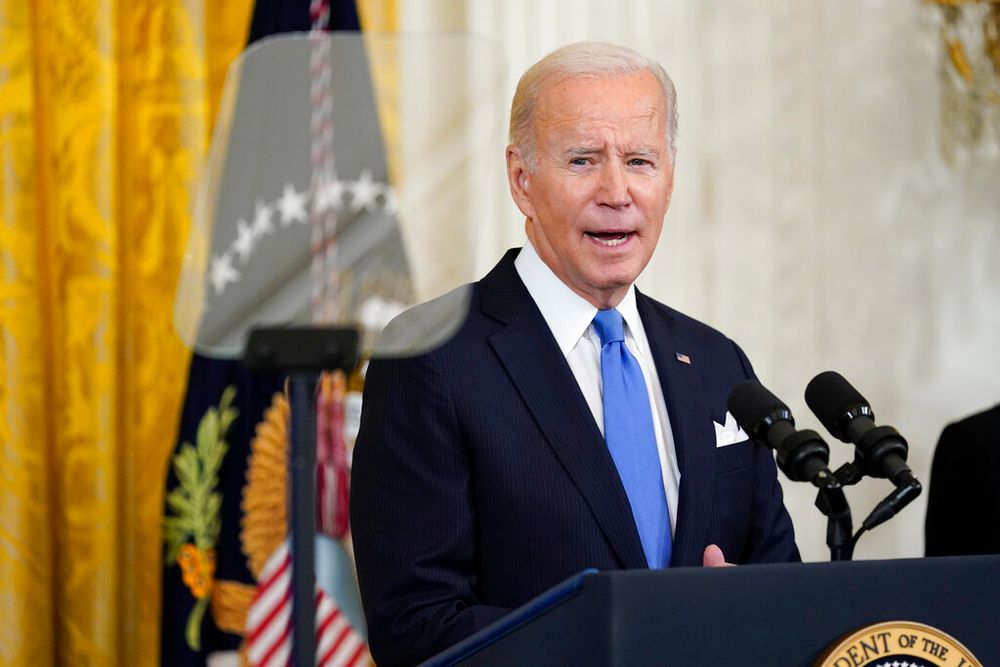 'This month, we celebrate the enduring heritage of Jewish Americans, whose values, culture, and contributions have shaped our character as a nation'
Washington issued a statement on Friday officially proclaiming the launch of "Jewish American Heritage Month."
"I, Jospeh R. Biden Jr., President of the United States of America, by virtue of the authority vested in me… do hereby proclaim May 2023 as 'Jewish American Heritage Month.' I call upon all Americans to learn more about the heritage and contributions of Jewish Americans and to observe this month with appropriate programs, activities, and ceremonies," Biden said in the statement.
"This month, we celebrate the enduring heritage of Jewish Americans, whose values, culture, and contributions have shaped our character as a nation," the statement continued.
"For generations, the story of the Jewish people – one of resilience, faith, and hope in the face of adversity, prejudice, and persecution – has been woven into the fabric of our nation's story. It has driven us forward in our ongoing march for justice, equality, and freedom as we recommit to upholding the principles of our nation's founding and realizing the promise of America for all Americans."
Last year saw an increase in prejudice against Jewish people around the world, particularly in the United States, according to a World Zionist Organization report.
Antisemitic incidents originating from the U.S. occupied a significant volume of approximately 39 percent in 2022. Most incidents included propaganda and vandalism, as well as physical violence, verbal abuse, and delegitimization.
"We have witnessed violent attacks on synagogues, bricks thrown through windows of Jewish businesses, swastikas defacing cars and cemeteries, Jewish students harassed on college campuses, and Jews wearing religious attire beaten and shot on streets. Antisemitic conspiracy theories are rampant online, and celebrities are spouting antisemitic hate," Biden said.
"I will not remain silent in the face of this antisemitic venom, vitriol, and violence. All Americans… must help confront bigotry in all its forms. We must each do our part to put an end to antisemitism and hatred and create a culture of respect in our workplaces, schools, homes, and across social media."
"This 'Jewish American Heritage Month,' let us join hands across faiths, races, and backgrounds to make clear that evil, hate, and antisemitism will not prevail."
This article received 0 comments