Truck crashes into White House fence with Nazi swastika flag inside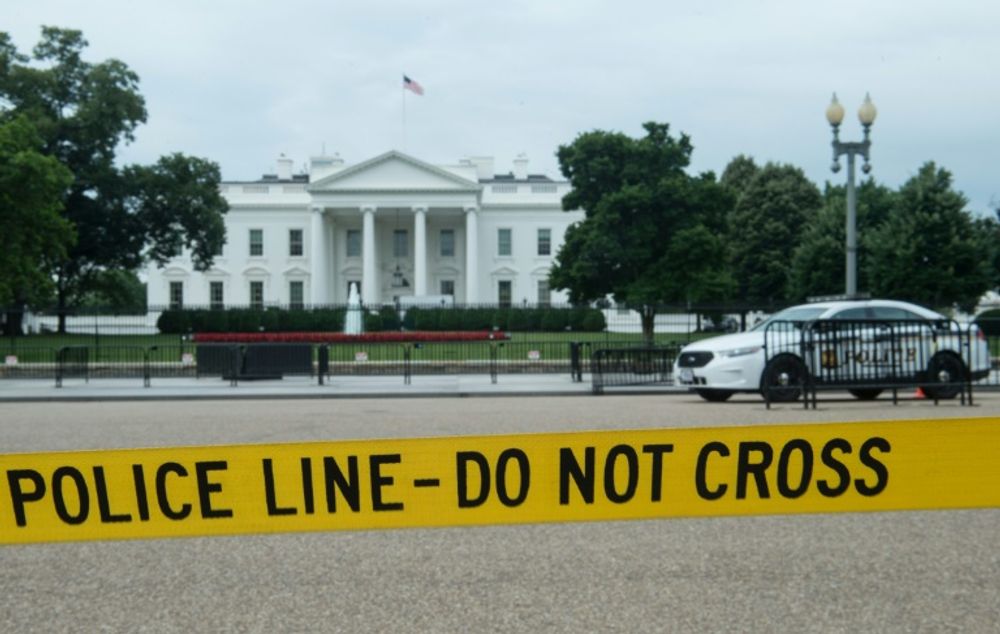 The driver is in police custody; White House Secret Service says it may have been 'intentional'
A U-Haul rental box truck crashed into a security barrier at the entrance to the White House on Monday night. The driver was detained, and pieces of evidence collected, including and a red Nazi swastika flag that was found in the vehicle.
"There were no injuries to any Secret Service or White House personnel and the cause and manner of the crash remain under investigation," said Anthony Guglielmi, the Secret Service chief of communications, in a tweeted statement.
Guglielmi later added that the truck was "deemed safe" by Washington D.C. police, and that "preliminary investigation reveals the driver may have intentionally struck the security barriers." He concluded that, "charges will be filed by the United States Park Police with investigative support from the Secret Service."
An image of a red Nazi flag near the van was published by Reuters, which cited its photographer on the scene. The swastika-emblazoned flag and "other pieces of evidence" were removed from the truck, placed on the sidewalk and then collected by police officers.
U.S. President Joe Biden recently called antisemitism a "stain on the soul of America" as he shared how the "Unite the Right" march in 2017 during which White supremacists chanted anti-Semitic slogans influenced his decision to run for president. He said, "That's when I knew we had to stay engaged in the work of our time. Hate never goes away."
Earlier this month, in his declaration of "Jewish American Heritage Month," Biden said, "I will not remain silent in the face of this anti-Semitic venom, vitriol, and violence," and called on all Americans to "do our part to put an end to anti-Semitism and hatred and create a culture of respect."
This article received 0 comments