Canadian opposition party says would recognize Jerusalem as Israel's capital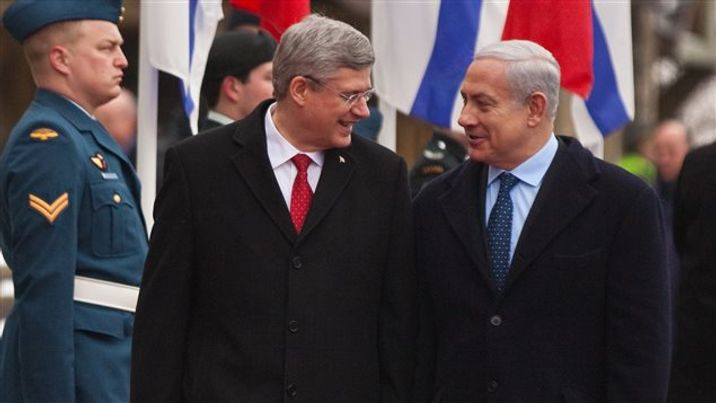 Le premier ministre canadien Stephen Harper et son homologue israélien Benyamin Netanyahou (archives
AFP
The Trudeau government has said it has no plans to move Canada's embassy from Tel Aviv
Canada's opposition Conservatives said Monday they would follow the US lead and recognize Jerusalem as the capital of Israel if they beat Prime Minister Justin Trudeau's Liberals in the next election in 2019.
"Canada's Conservatives recognize the obvious fact that Israel, like every other sovereign nation, has a right to determine where its capital is located," the party said on its website.
As such, a Tory government led by Andrew Scheer "will recognize Jerusalem as Israel's capital when we form government in 2019," it said.
The post invites supporters to sign a pledge if they agree with the policy.
The Conservatives held power from 2006 until 2015 when they were toppled by the Liberals in a general election.
Former conservative prime minister Stephen Harper was staunchly pro-Israel, and was the first Canadian leader to address the Knesset in January 2014.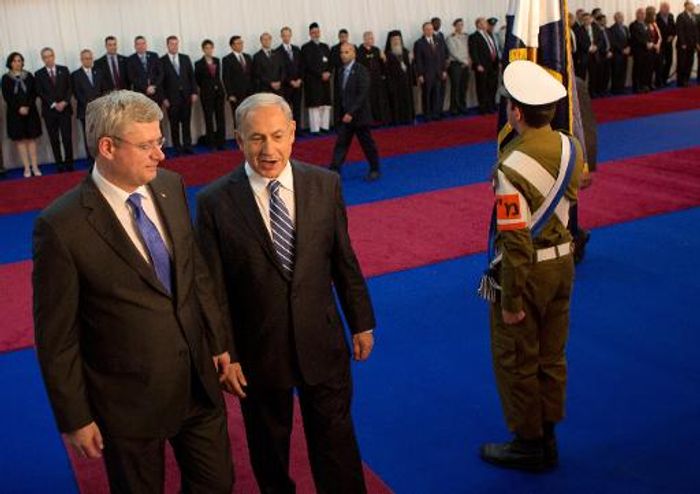 He was given a rare standing ovation after telling lawmakers that "the Jewish people deserve their own homeland and deserve to live safely and peacefully in that homeland. Canada supports Israel because it is right to do so."
The Trudeau government has said it has no plans to move Canada's embassy from Tel Aviv. 
After trailing the Liberals in public opinion polls over the past two and a half years, the Tories narrowed the gap to within five percentage points in the latest surveys.
In December, US President Donald Trump broke with decades of policy to announce US recognition of Jerusalem as Israel's capital, drawing near global condemnation, deeply angering the Palestinians and sparking days of unrest in the Palestinian territories.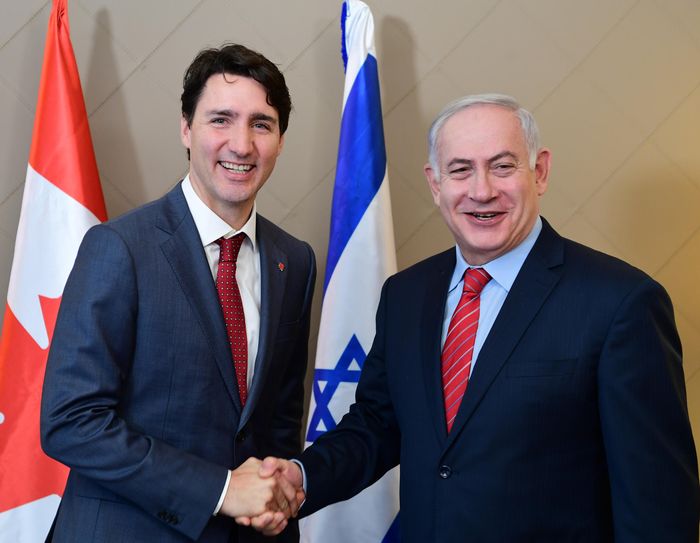 Until now, the US embassy has been located in Tel Aviv. 
Last week, Washington said it will relocate its embassy in Israel to Jerusalem in May.
Israel claims all of Jerusalem as its capital, while the Palestinians see the eastern sector as the capital of their future state.
There had long been international consensus that the city's status should be settled as part of a two-state peace deal between Israel and the Palestinians.
At the same time, Canada abstained from a vote at the United Nations in December condemning the US move.
(Staff with AFP)
You need to be logged in in order to post comments. Sign up or log in
February 27, 2018 6:43 PM
well then, let's hope Trudeau loses