Trump says US lawmakers 'petrified' of powerful NRA gun lobby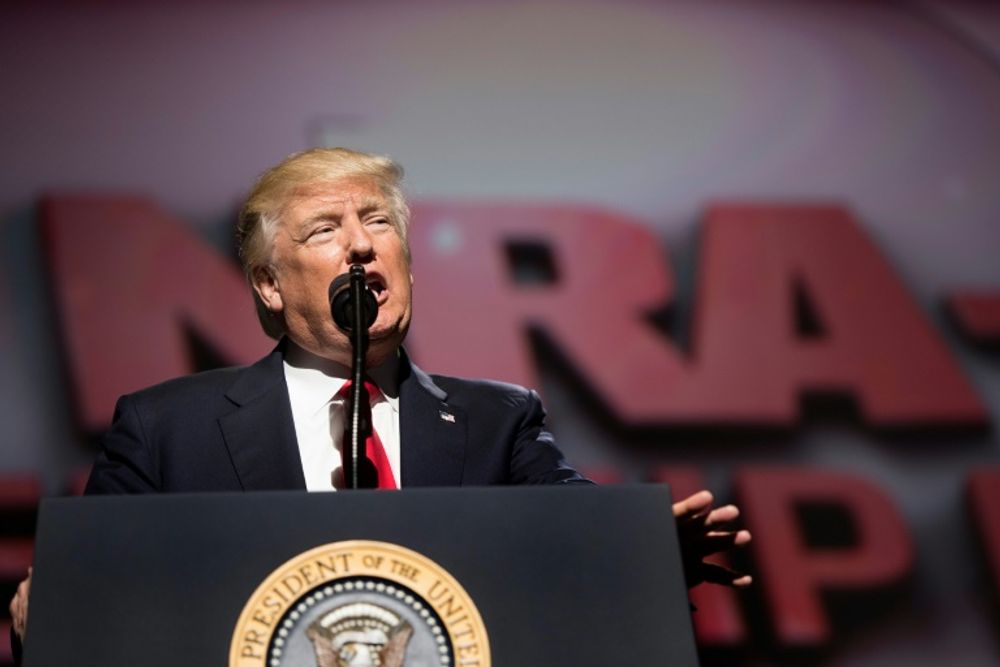 Walmart, Dick's Sporting Goods announce ending gun sales to consumers under 21
United States President Donald Trump told a bipartisan group of Senators on Wednesday that no progress has been made on gun reform legislation over the years because lawmakers are "petrified" of the powerful National Rifle Association (NRA) gun lobby.
"They have great power over you people," Trump told his fellow Republicans. "They have less power over me."
"Some of you people are petrified of the NRA. You can't be petrified. You can't be petrified," Trump told the seventeen Democratic and Republican lawmakers who attended the hour-long summit.
The remarks, which are sure to put Trump's fellow Republicans in the hot seat, were made during a meeting to discuss gun safety during which the president called for a "comprehensive" bill on gun reform.
Trump -- who received strong backing from the NRA during his White House run endorsed limited expansion of background checks on gun buyers and said he would consider raising the legal age to buy assault rifles from 18 to 21 -- an idea opposed by the NRA.
Trump called for "one great piece of legislation" to address the issue, which has been thrust yet again into political debate following outcry over a Valentine's Day Florida school shooting that saw a 19-year-old kill 17 people.
Trump took aim at a bill co-authored by Republican Senators Pat Toomey and Democratic Senator Joe Manchin in the wake of the 2012 Sandy Hook shooting, saying that the proposed legislation failed to include a provision raising the legal age to guy rifles.
"You know why? Because you're afraid of the NRA," Trump said.
Trump deflected an explanation from Democratic Senator Chris Murphy that advancing gun reform bills has been consistently hampered "because the gun lobby has had a veto power over any legislation that comes before Congress."
Trump, who called the NRA "well-meaning" said he believed "they're there" as far as supporting reforms, and said that he told NRA officials: "It's time. We've got to stop this nonsense."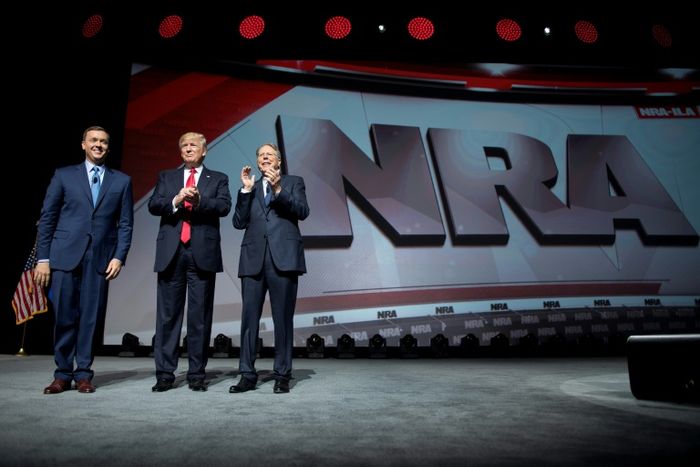 While reiterating his support for the Second Amendment, Trump also suggested that the Florida gunman, who police said raised several red flags prior to committing the massacre, should have had his guns confiscated despite his constitutional right to have them.
"I think they should have taken them away, whether they had the right or not," Trump said.
He also said that lawmakers "won't have to worry" about bump stocks -- devices which enable a rifle to shoot hundreds of rounds per minute -- which earlier this month Trump endorsed banning.
An NRA spokeswoman said in response to Wednesday's summit while that it "made for great TV, the gun-control proposals discussed would make for bad policy that would not keep our children safe."
"Instead of punishing law-abiding gun owners for the acts of a deranged lunatic, our leaders should pass meaningful reforms that would actually prevent future tragedies," the statement said.
The statement suggested that lawmakers focus on "fixing the broken mental health system, strengthening background checks to ensure the records of people who are prohibited from possessing firearms are in the (National Instant Criminal Background Check) system, securing our schools and preventing the dangerously mentally ill from accessing firearms."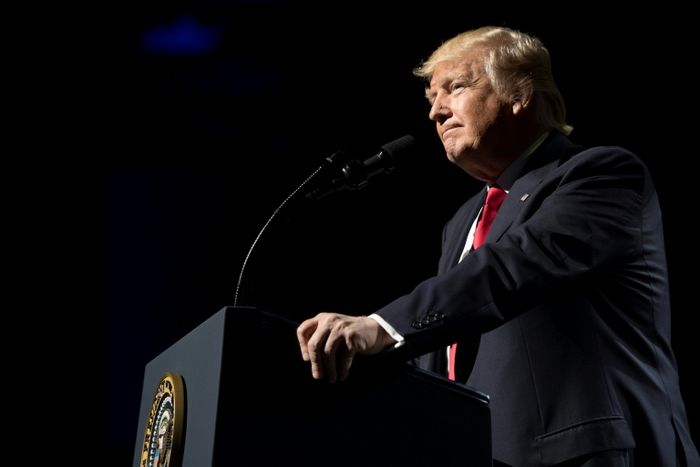 - Major retailers change gun purchase policies -
Adding to the pressure on US politicians to take steps to enact some kind of gun control, retailers Walmart and Dick's Sporting Goods became the latest companies to shift course on guns announcing they were ending firearms sales to consumers under 21.
Dick's Sporting Goods announced it would remove assault-style rifles from stores and end all gun sales to consumers under 21, calling on politicians to enact "common sense gun reform."
"We have tremendous respect and admiration for the students organizing and making their voices heard regarding gun violence in schools and elsewhere in our country," Dick's chief executive Edward Stack said. "We have heard you. The nation has heard you."
Walmart, the world's biggest retailer, later announced that it too would raise to 21 its minimum age to buy firearms and ammunition, the result of a policy review "in light of recent events."
"We are also removing items from our website resembling assault-style rifles, including nonlethal airsoft guns and toys," said Walmart, which in 2015 stopped selling assault-style rifles.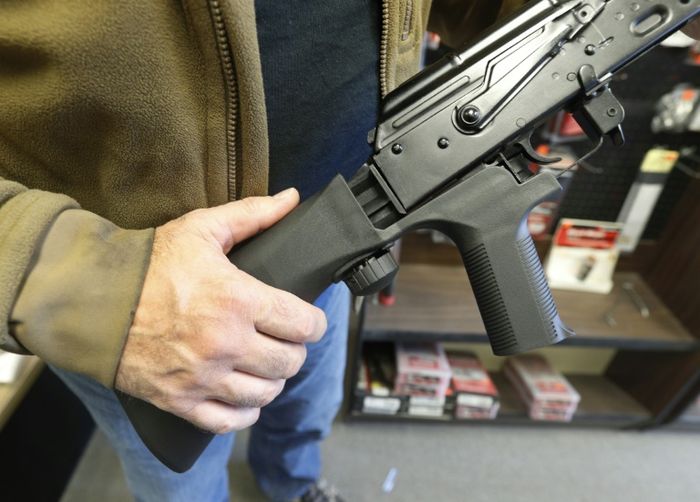 Last week other companies, including airlines, insurers and car rental chains announced the end of promotions with the National Rifle Association, revealing a partial shift in US gun politics amid fervent student-led activism and intense social media campaigns.
A Morning Consult poll found strong support for gun control within the broader population, with nearly two-thirds of registered voters backing tougher measures, including strong majorities among millennials considered important by marketers.
But in the past, public support for gun control has risen right after shootings only to retreat a few weeks later.
Companies are also keenly aware that they risk alienating customers who support gun rights, including the NRA, the powerful lobbying group which comprises more than five million members and has battled almost all gun regulation.
The NRA called last week's announcements "a shameful display of political and civic cowardice."
Stack said Wednesday he was prepared for a likely backlash following the Dick's announcement.
"We know this isn't going to make everyone happy," he told the news and feature show 'Good Morning America.' But after their ordeal "our view was if the kids can be brave enough to organize like this we can be brave enough to take (the guns) out of here."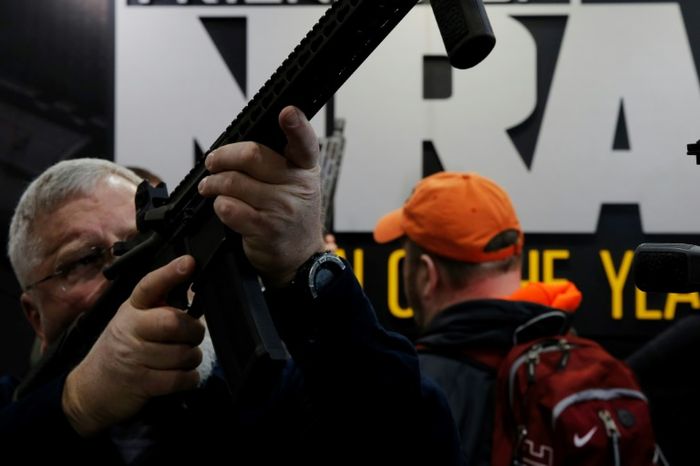 Companies that have shifted course have tried to thread the needle by championing gun ownership rights.
"Our heritage as a company has always been in serving sportsmen and hunters, and we will continue to do so in a responsible way," Walmart said.
FedEx has resisted the recent trend, maintaining a discount program for NRA members in spite of aggressive social media campaigns calling for it to be ended.
The NRA is one of "hundreds of organizations in our alliances/association Marketing program" and FedEx has "never set or changed rates for any of our millions of customers around the world in response to their politics, beliefs or positions on issues," the company said on Twitter.
But the shipping company also said its positions on gun policy "differ from those of the NRA" and that it supports restricting assault rifles to the military and views the weapons as "an inherent potential danger to schools, workplaces, and communities when such weapons are misused."
Delta Air Lines, meanwhile, which ended discounts for NRA members flying to the group's annual meeting, described the shift as an attempt to maintain a "neutral status in the current national debate over gun control amid recent school shootings," Delta said on Twitter.
"Out of respect for our customers and employees on both sides, Delta has taken this action to refrain from entering this debate and focus on its business. Delta continues to support" gun ownership rights protected by the Second Amendment to the US Constitution.
But the move was not seen as neutral by NRA supporters, including Georgia Lieutenant Governor Casey Cagle who threatened on Twitter to "kill any tax legislation that benefits Delta unless the company changes its position and fully reinstates its relationship with the NRA."
(Staff with AFP)
This article received 0 comments