Free tattoo removal liberates sex trafficked women from symbols of servitude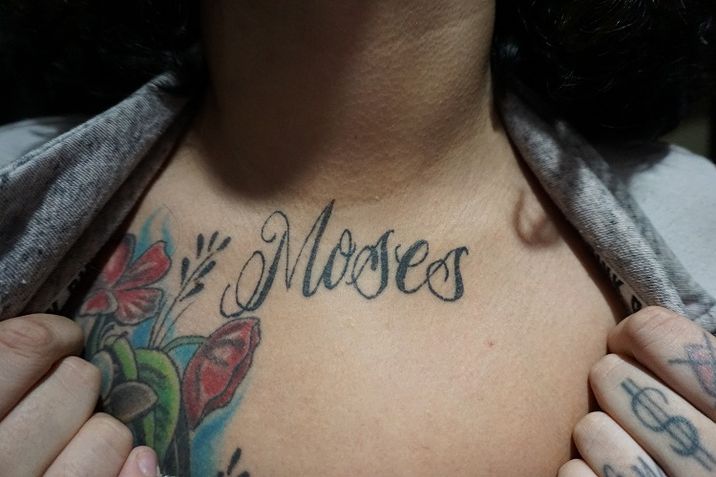 Victims of sex trafficking have tattoos given to them by former pimps, gangs, or abusive partners removed
Artists 4 Israel
Artists 4 Israel's 'Women's Liberation' project gives women on road to recovery chance to reclaim their bodies
Days before International Women's Day, an alternative arts-based aid and advocacy group offered former sex trafficking victims free tattoo removal, liberating women on the road to recovery from the markings signifying their past servitude.
Six women bearing tattoos that once branded them as the property of pimps, gangs, or abusive partners participated in Artists 4 Israel's 'Healing Ink - Women's Liberation' project, held earlier this week in Los Angeles -- where homelessness, gang violence, and human trafficking are endemic issues.
"I was sold into slavery by my parents as payment for smuggling them into the US when I was 12," says "A", one of the participants in the project whose identities are being withheld to ensure their safety.
"By 14, I was the property of one pimp who called himself my 'daddy' and he tattooed his name across my arm from bicep to wrist and around the entire arm. When he was killed, I became the property of his killer...He tattooed his name across my face in bright red letters and impregnated me. My baby is the only good thing to come from this," she tells i24NEWS.
"A" escaped captivity and was taken in by a rescue organization after her abuser was arrested. Today, she helps the organization try to rescue other girls being sex trafficked. Removing the physical markings of her past trauma, she says, will offer her a "chance at a normal life."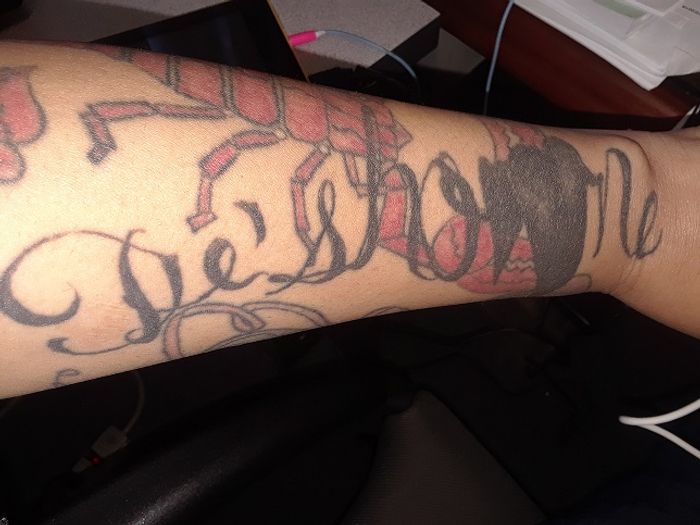 "B", another woman taking part in the project, is having a tattoo reading "STAY DOWN" removed from her foot. She says the tattoo was given to her by a former pimp after she left her post "working the strip" one night during a rainstorm.
"It meant keep my feet on the ground until he was satisfied that I had made enough money. I had sex for hours and days without going home, in the worst pain and conditions," she says.
Two other girls had the insignias of street gangs, including California's notorious "Vice Lords" and "Bloods", removed from their hands. Those symbols once marked the girls as property of the gangs, making them available to the whims of gang members.
"My hope is that by removing these brands and painful reminders that they will be able to move forward with their lives and take back control of their bodies," says Natalie Quintana, who led the team of tattoo removal specialists offering their services to the project.
"It breaks my heart to think about what these women went through," she tells i24NEWS.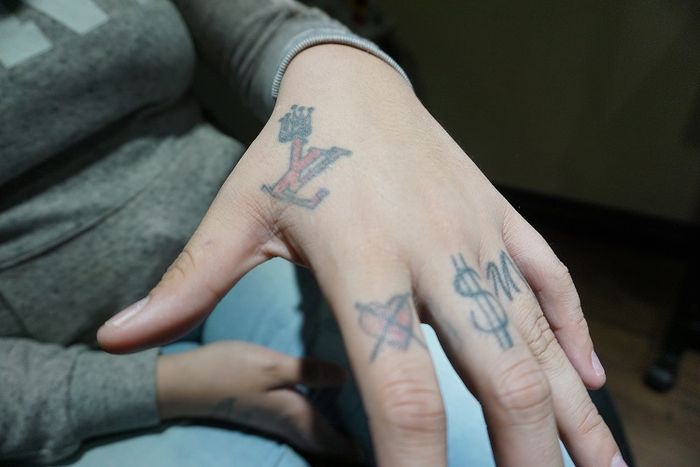 - 'Shocking Depravity' -
The National Human Trafficking Research Center, which maintains one of the most extensive data sets on the issue of human trafficking in the United States, has identified nearly 40,000 victims of human trafficking in America since 2007.
According to their figures, over 22,000 cases of sex trafficking have been reported across the United States since 2007.
The state of California consistently reports the highest number of cases of human trafficking.
Many sex trafficking victims are manipulated into prostitution by romantic partners, others are forced by their parents or other family members to sell their bodies. Some are lured with false promises of glamorous-sounding modeling jobs.
While the circumstances may vary, all cases of human trafficking involve coercion or manipulation by use of violence, threats, debt repayment, and other means.
"I was shocked by the level of depravity possible in our midst," Craig Dershowitz, CEO of Artists 4 Israel (A4I), tells i24NEWS. "Never had I imagined the suffering of these women."
The 'Women's Liberation' project was inspired by Artists 4 Israel's other 'Healing Ink' projects, which have offered free tattoos by some of the industry's foremost artists to victims of terror and war in Israel and the United States.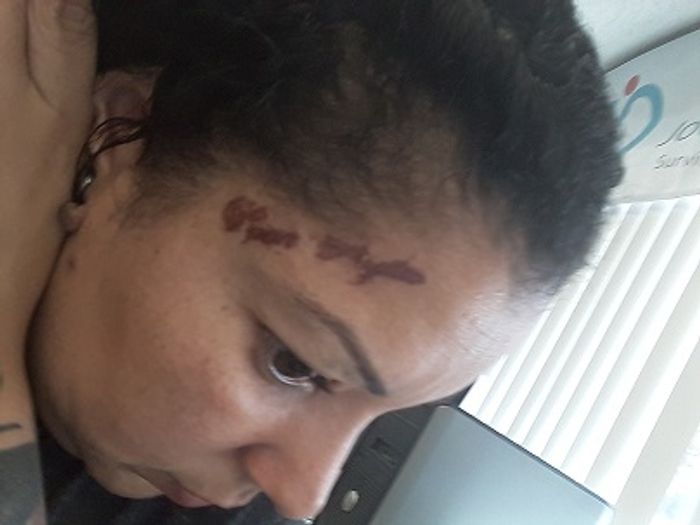 The idea to remove tattoos given forcefully to girls recovering after being sex trafficked came from A4I's partner in the 'Healing Ink' initiative, Nichole East of Bishop Tattoo Supply.
"As women we need to always support each other. This is just one way to help women discover their true power again," East tells i24NEWS. "We want them to look at their skin and feel beautiful and be the strong women that we know they are."
"Artists 4 Israel had seen the glorious redemption possible by tattoos which covered scars in our Healing Ink program. This was an extension of that idea, eliminating scars that had been tattooed," Dershowitz says.
He adds that during this project in particular it was important for him, as a man, to be sensitive to the women's unique trauma.
"It was an exercise in love, patience and understanding," he says. "Artists 4 Israel is committed to using the arts to heal and strengthen those affected by conflict and trauma. That is the goal of 'Healing Ink' and, I believe, our effect today."
Globally, the International Labor Organization estimates that there are 4.5 million people trapped in forced sexual exploitation.
The vast majority of human trafficking victims are women, and vulnerable populations -- including runaway or homeless youth, minorities, and migrants -- are frequently targeted by traffickers.
If you or someone you know is a victim of human trafficking, contact the National Human Trafficking Hotline at 1-888-373-7888 (USA).
Emily Gatt is a journalist and news editor for the i24NEWS English Web Desk.