Americans' support for Israel among highest levels recorded, poll finds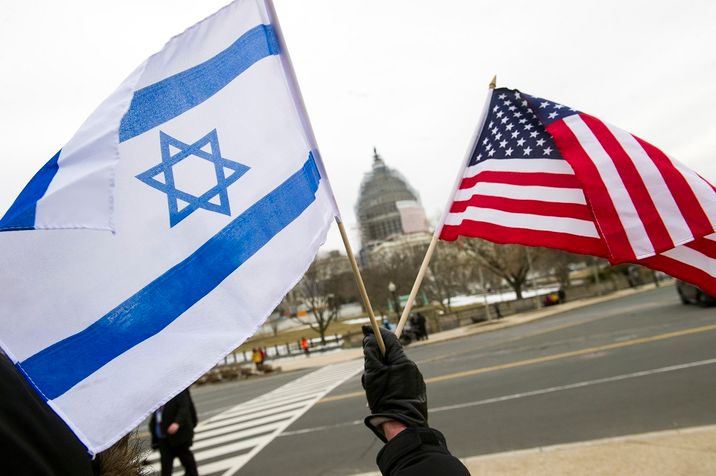 A pro-Israel demonstrators waves flags, toward the Capitol in Washington, Tuesday, March 3, 2015
AP Photo/Cliff Owen
Support for Israel, Palestinians varied according to both age and political affiliation
Results of a new national poll published Tuesday found extremely high levels of support for Israel among Americans, with some measures of support matching some of the highest levels ever recorded.
The Gallup company poll, the results of which were presented in a report titled "Americans remain staunchly in Israel's corner", found that overall 74% of Americans held a favorable attitude towards Israel, compared to 23% who viewed the Jewish State unfavorably.
The result was the highest support recorded in 27 years, when in 1991 -- at the peak of Israel's bombardment by Iraq during the Gulf War -- support for Israel among Americans stood at 79%.
"Americans' stance on the Israeli-Palestinian conflict is as strongly pro-Israel as at any time in Gallup's three-decade trend," the polling firm said in its report.
Favorable views of the Palestinian Authority were far lower, by contrast, with 71% of respondents expressing unfavorable views of the Palestinian government compared to 21% with favorable views.
Gallup said, however, that the results marked an achievement for the PA in that it "is the second consecutive year its favorable rating has been above 20%, after six years of readings below that level."
Support for both sides varied according to age and political affiliation.
Support for Israel highest among Republicans (at 83%) followed by Independents (at 72%), and Democrats (at 64%). Support for the Palestinian Authority, meanwhile, was highest among Democrats (27%) than among Independents (21%) or Republicans (12%).
Americans aged 55 and older expressed more favorable views of Israel (80%) than the Palestinian Authority (18%), whereas in the 18-34 age group support for the Palestinians jumped to 31% and shrunk to 65% for Israel.
With regards to the Israeli-Palestinian conflict, 64% of Americans polled responded that they were more sympathetic towards Israel than towards the Palestinians, tying the highest previously recorded levels from 2013 and 1991.
Backing for the Palestinians in the conflict also stood at a six-year high at 19%, marking "among the highest percentages favoring the Arab side of the conflict" since 1988, Gallup said.
Fewer Americans that ever responded with neutral positions on the Israeli-Palestinian conflict, with only 16% answering "both," "neither" or "unsure" about where their sympathies lie.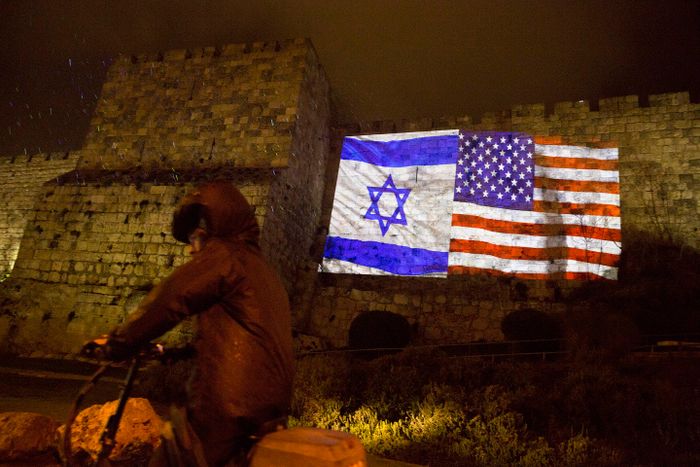 Partisan divides were also apparent with regards to the conflict. While sympathy for Israel rose slightly among Democrats (from 47% last year to 49% this year), it stood at an all-time high among Republicans at 87%. That figure is up 6% from last year alone, when the strongly pro-Israel administration of US President Donald Trump moved into the White House.
Regarding US policy towards Israel and the Palestinians, half of Americans polled said that Washington should put more pressure on the Palestinians, while 27% said that Israel should be pressured more. Those figures have remained relatively unchanged since 2013.
The poll, of a randomized sample of 1,044 adults in all 50 states and Washington D.C., was conducted between February 1 and 10, 2018 -- after US President Donald Trump's December declaration backing Israel's claim over Jerusalem.
The poll had a 4% margin of error and 95% confidence level.
Since Trump assumed office, the US's partnership with Israel has flourished at the expense of a deteriorating relationship with the Palestinians.
The US relationship with the Palestinians has been terse since Trump's declaration recognizing Jerusalem as the capital of Israel and his vow to relocate the US embassy there, a decision which sparked a new wave of unrest between Israel and the Palestinians and called into question the US role in future peace talks.
You need to be logged in in order to post comments. Sign up or log in
long live Israel. Netanyahu the new King of Israel.