US Jewish leader donated $1.1 million to group issuing anti-Muslim ads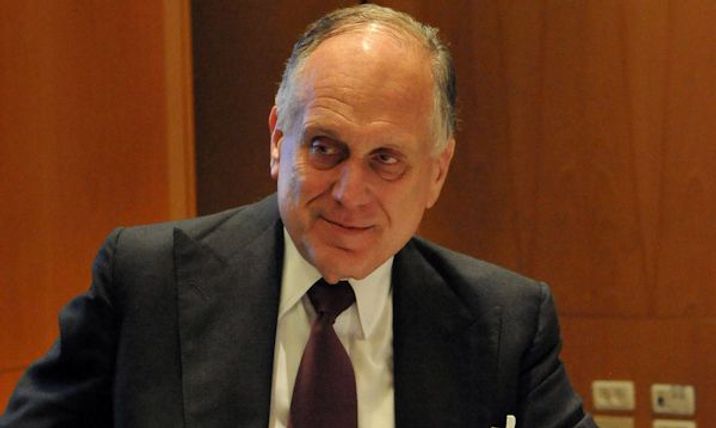 World Jewish Congress (WJC) President Ronald S. Lauder
WJC
The right-wing group Secure America Now issued anti-Muslim advertisements in 2016 US election
The leader of World Jewish Congress Ronald Lauder reportedly gave $1.1 million to a right-wing group that issued anti-Muslim videos in swing states during the 2016 US president campaign, watchdog group Open Secrets revealed on Thursday.
According to its report, the watchdog found that the right-wing group Secure America Now used Google and Facebook to target voters in states like Nevada and North Carolina.
One particular video issued by Secure America Now during the 2016 US presidential campaign drew wide attention due to its anti-Muslim content. The video predicts a Muslim takeover of the US, and includes several graphic designs aimed at frightening the voters. 
On its website, Secure America Now lists a number of its causes, such as designating the Muslim Brotherhood a terrorist organization, ending the "bad Iran deal", and support of President Trump's controversial travel ban which targets visitors from predominantly Muslim countries. 
In a section supporting the pro-Israel organization Americans for Israel which lobbies in Washington, Secure America Now slams Obama's Israel policy as well as Hollywood.
"For the first time in more than 8 years, we have an American President unafraid to stand up to our enemies and with our allies. The liberal media and pro-Islam, ignorant Hollywood crowd is pressuring the Trump administration to continue the Obama-era policy of treating Israel like an enemy, while treating Islamic regimes like long lost friends."
According to the Times of Israel, Lauder's spokesperson said that the leader of the World Jewish Congress began to  "support their work in opposition to the nuclear Iran deal," but that he did not know of any anti-Muslim campaigns.
"He had nothing to do with any of the group's other activities. Mr. Lauder has consistently supported interfaith respect and dialogue. He would never be involved with insulting people of faith," the spokesman told The Times of Israel.
Allen Roth, former political aide to Ron Lauder, is the president of Secure America Now.