Trump hails opening of new US embassy in Jerusalem a 'great day for Israel'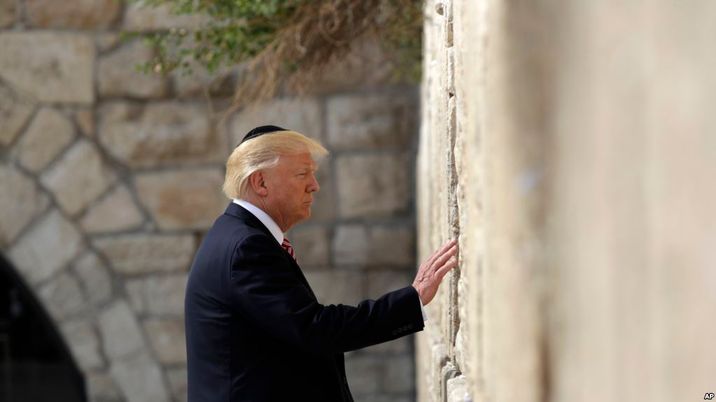 Le Président Trump devant le mur des Lamentations
AP
US ambassador to Israel David Friedman said embassy move is Trump's most popular decision
President Donald Trump hailed the inauguration of the controversial new US embassy in Jerusalem as "a great day for Israel", while tens of thousands of Palestinians protested the move in the West Bank and Gaza Strip, where intense clashes quickly turned deadly.
Meanwhile, US ambassador to Israel, David Friedman, who will preside over the opening of the new US embassy in Jerusalem, told an audience on Monday that Trump's decision to relocate the embassy is his most popular decision with the American people so far.
According to Friedman, the "biggest applause lines he (Trump) gets every time is when he reminds people he's moving the embassy from Tel Aviv to Jerusalem. It is the single most popular thing he has done, and the encouragement from the entire American community is more than heartwarming."
Friedman also praised Trump for his "courage, vision, strength and moral clarity," as he listed the two reasons for Americans support for recognizing Jerusalem as Israel's capital;
"Those of us who are emotionally, intellectually, politically connected to Israel, of course this is something we have been waiting for for 70 years," the ambassador said.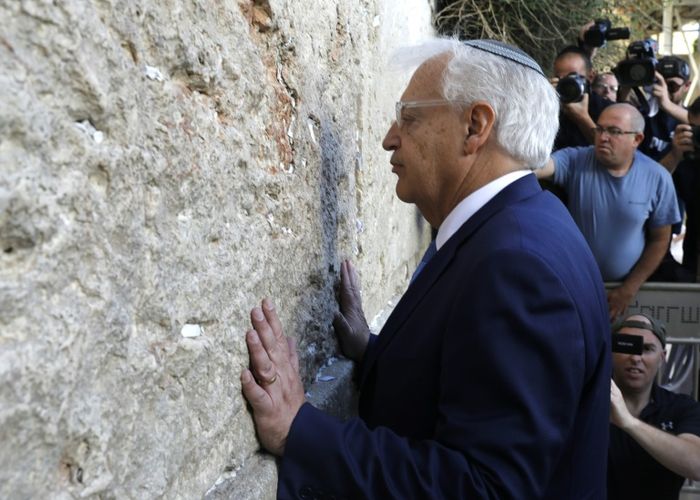 "But even those in the American community who are not as connected to the State of Israel, they applaud the president's decision because they applaud the United States when it returns to the leadership of the world, when it returns to moral clarity, when it returns to truth, when it supports its allies including its best friend and ally, the State of Israel. These are the values the people of the United States hold dear," he concluded.
Monday's inauguration ceremony was set to kick off at 4:00 p.m. local time (1300 GMT) with some 800 guests at what until now had been a US consulate building in south Jerusalem's Arnona neighborhood.
President Trump will not attend the opening, and will instead address invitees by video.
US Deputy Secretary of State John Sullivan will lead the Washington delegation that includes Trump's daughter Ivanka and her husband Jared Kushner, both White House aides, as well as Treasury Secretary Steven Mnuchin.
While Israelis and White House officials have exuberantly praised the move, Palestinians are expected to hold mass demonstrations along the Gaza border and in the West Bank.
Protests and clashes along the Gaza border quickly turned deadly, with dozens killed and hundreds more wounded as tens of thousands of Palestinians amassed at the border before the inauguration even got underway.