Pittsburgh synagogue attacker said Jews were 'committing genocide to his people'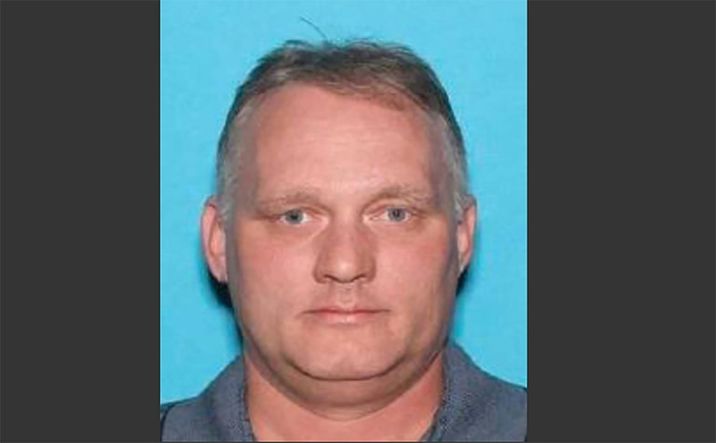 Robert Bowers, le suspect de la fusillade dans la synagogue de Pittsburgh, le 27 octobre 2018
- (-/AFP)
The shooter who stormed a synagogue in Pittsburgh during a baby-naming ceremony and gunned down 11 people reportedly told police that Jews were carrying out a genocide against "his people" and that he wanted them all to die, a charging document revealed on Sunday.
The suspect -- identified as a 46-year-old Robert Bowers -- reportedly yelled "all Jews must die" as he sprayed bullets into the Tree of Life synagogue during Sabbath services on Saturday before exchanging fire with police, in an attack that also wounded six people.
The killer was likely working alone, U.S. Attorney Scott Brady told the press. 
He was taken into custody and transferred to hospital before being charged by US prosecutors over the bloodshed, including with 11 counts of using a firearm to commit murder and 11 counts of obstructing the exercise of religion resulting in death.
According to the affidavit which contained some previously unreported details as well as the police response, Bowers told an officer whilst being treated for his injuries that Jews "were committing genocide to his people."
Bowers was an active poster on social network Gab.com which is described by many as a platform white supremacists and the alt-right.
The gunman's last post on the site before he undertook the attack was directed towards the Hebrew Immigrant Aid Society (HIAS), an American nonprofit that provides assistance to refugees of all nationalities.
"HIAS likes to bring invaders to kill our people. I can't sit by and watch my people get slaughtered. Screw your optics, I'm going in," Bowers wrote.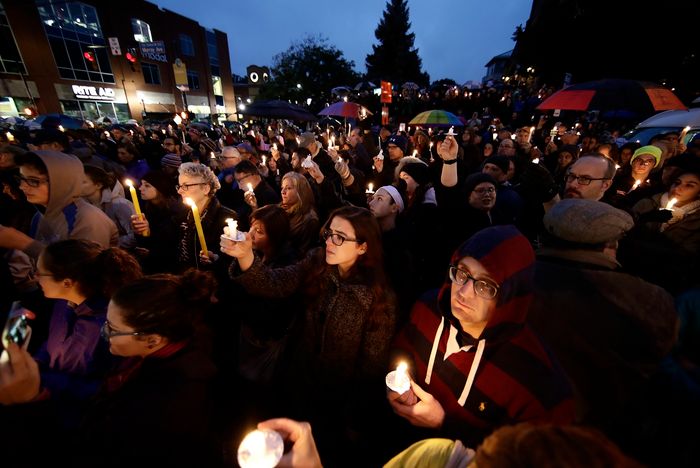 The mayor of Pittsburgh called Sunday for guns to be taken away from potential hate criminals the day following the shooting.
"I think the approach that we need to be looking at is how we take the guns, which is the common denominator of every mass shooting in America, out of the hands of those that are looking to express hatred through murder," Mayor Bill Peduto told a news conference.
In a post earlier this week after US President Donald Trump referred to himself as a "nationalist" Bowers wrote, ""Trump is a globalist, not a nationalist. There is no MAGA [Trump's Make America Great Again slogan] as long as there is a kike infestation."
"It's the filthy Evil Jews Bringing Filfy evil Muslims into the country! Stop the Kikes then Worry about the Muslims," another message by Bower read, according to journalist Robby Starbuck who published posts before his accounts were shut down. The comment was accompanied by images of Jewish activists at pro-refugee demonstrations.
One note contained a picture of an oven on fire resembling those used by the Nazis to cremate Jews in concentration camps during the Holocaust with the caption "Make Ovens 1488F Again" whilst another reference conspiracy theories regarding the number of Jews killed during Hitler's genocide.
Despite his virulent anti-Semitism there was little intelligence about Bowers who didn't possess a criminal record and authorities said he appeared to have acted alone.
The Tree of Life Synagogue, whose congregation was founded more than 150 years ago, is located in the Squirrel Hill neighborhood that is historically the heart of Jewish life in greater Pittsburgh.
More than 80 percent of the neighborhood's residents said they felt some concern about rising antisemitism, a 2017 study found.
According to a new report about levels of anti-semitism published on Saturday morning ahead of the incident by the Anti-Defamation League (ADL): "Far-right extremists have ramped up an intimidating wave of anti-Semitic harassment against Jewish journalists, political candidates and others ahead of next month's US midterm elections".
The ADL called the Pittsburgh incident "the deadliest anti-Semitic attack in recent US history."