Linda Sarsour pens open letter amid fresh claims of anti-Semitism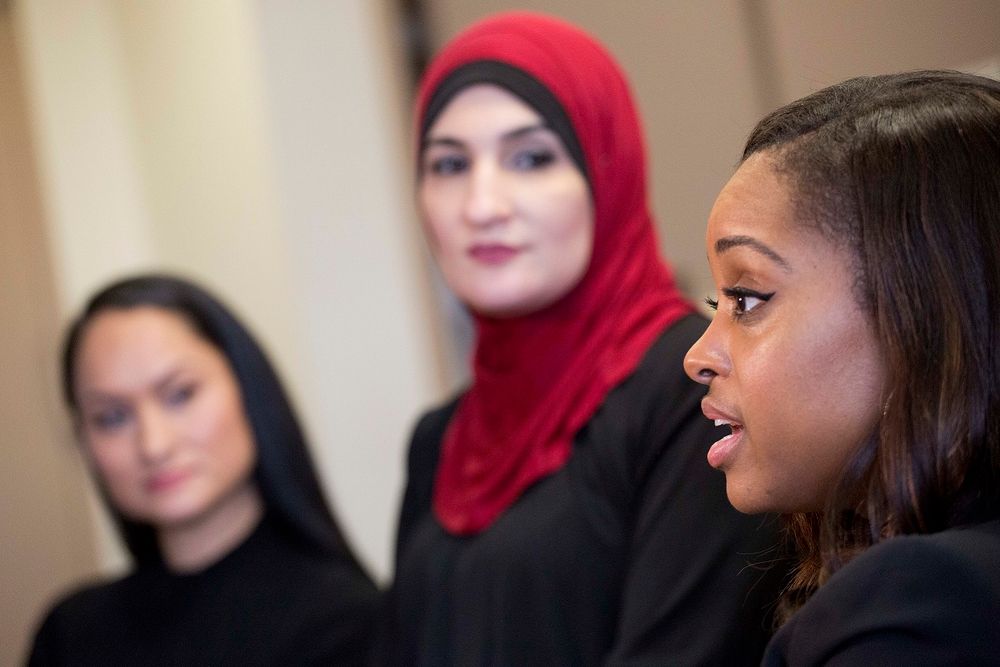 Palestinian-American civil rights activist Linda Sarsour has published an open letter in response to claims of anti-Semitism targeting her and the Women's March movement she leads.
Her message is not intended as an apology, nor is it meant to "persuade or to convince," Sarsour writes in the letter published online to Maven Roundtable forum on social justice.
Sarsour addresses calls on her and Women's March co-leader Tamika Mallory to condemn leader of Nation of Islam and notorious anti-Semite, Minister Louis Farrakhan following the deadly attack on Pittsburgh's Tree of Life synagogue in October that left 11 worshippers dead.
"The Farrakhan controversy began 8 months ago when Jake Tapper and Jonathan Greenblatt of the ADL 'exposed/promoted' a video of the Minister Farrakhan at an annual gathering for the Nation of Islam called Saviour's Day where Tamika D. Mallory was present along with 15,000 other people including many Black celebrities, business people, dignitaries and pastors," Sarsour describes.
The Women's March put out a statement responding to concerns from Jewish women about the movement's inclusivity in light of Mallory's attendance at a rally where Farrakhan said "the powerful Jews are my enemy."
He also reportedly claimed Jews are "the mother and father of apartheid" and are responsible for "degenerate behavior in Hollywood turning men into women and women into men."
Farrakhan has been known for decades for proudly spouting anti-Semitism once calling Hitler "a very great man" and arguing that Jews orchestrated September 11.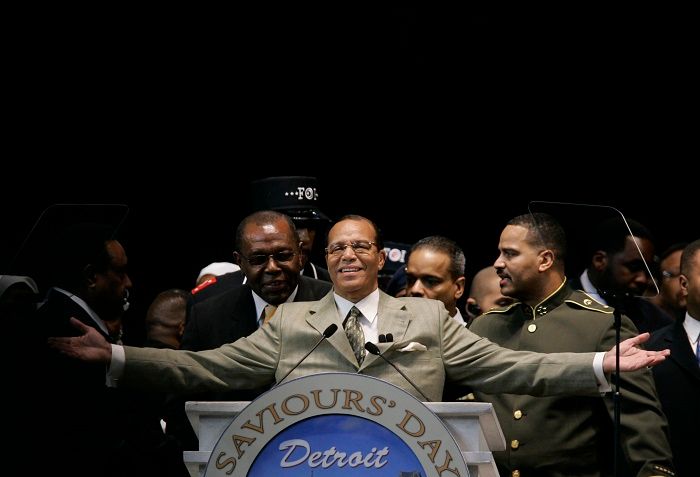 "I know and recognize that our Jewish family is experiencing real pain, hurt and trauma. I know this stems from generational trauma and history of genocide and that these past few weeks have triggered insecurity, fear and anxiety," she writes, less than a month after the Pittsburgh shooting took place.
This is a difficult time and it requires us to be clear-eyed and also recognize the real threats so we can protect each other. We are all we got and this movement is all we got."
Sarsour goes on to say she and Mallory, as well as other leaders of the Women's March and partner civil disobedience movements, "are women with our own agency" who "speak for ourselves and ourselves alone."
"We have been CLEAR that Minister Farrakhan has said hateful and hurtful things and that he does not align with our Unity Principles of the Women's March that were created by Women of Color. Minister Farrakhan will tell you himself that he does not belong to nor adhere to our progressive movement or yours," she writes.
"Stay focused. The real threat is white nationalism and white supremacy. They want to destroy us all. We are all we got and you know that you can count on me and the Women's March leaders to continue to be bold and put it all on the line. We hope to see you on January 19th, 2019."
However, as Sarsour notes in the letter, accusations of anti-Semitism directed at her began before the Farrakhan controversy.
Sarsour previously voiced support for fellow Women's Strike organizer Rasmea Yousef Odeh, who was jailed in Israel after being convicted for involvement in a 1969 bombing of a Jerusalem supermarket that killed two Hebrew University students, and an attempted bombing of the British consulate.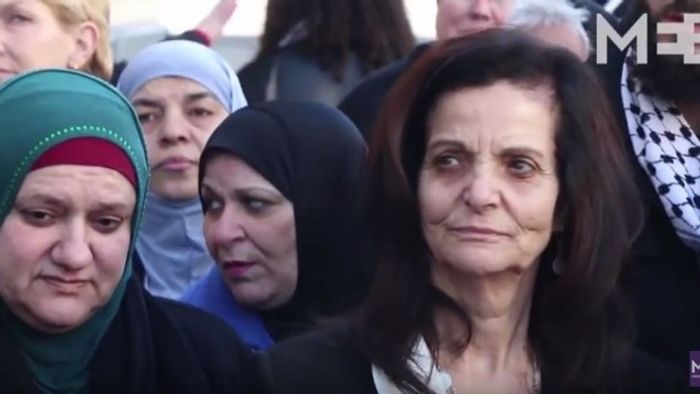 She has also said that Zionists who are not critical of Israeli policies cannot be feminists because they ignore the rights of Palestinian women.
"It doesn't make sense for someone to say, 'Is there room for people who support the state of Israel and do not criticize it in the movement?' There can't be [room for pro-Israel views] in feminism. You either stand up for the rights of all women, including Palestinians, or none. There's just no way around it."
-- Accusations of 'dual loyalty' --
On Thursday, several days before her open letter was published, Sarsour posted to Facebook in response to congresswoman elect Ilhan Omar's announcement that she supports the Boycott, Divestment, and Sanctions movement targeting Israel asking people to sign a petition supporting Omar's right to free speech under the first amendment.
"You don't have to support BDS and have every right not to but we cannot stand by idly while a brave Black Muslim American woman is targeted for saying she will uphold the constitution of the United States of America as a member of the US Congress," Sarsour wrote.
"Accusing Jews of dual loyalty is one of the oldest and most pernicious antisemitic tropes," the American Jewish Committee wrote on Twitter. "No surprise to see it coming from @LSarsour. How long will progressive leaders continue to look the other way in the face of this hate?"
The Women's March has faced mounting criticism for months over links between Sarsour and other leaders' to Louis Farrakhan, the Nation of Islam leader with an extensive history of anti-Semitism.
Omar voiced support for BDS after her win despite calling it "counteractive" during her campaign while speaking to a Jewish audience.
A website called Muslim Girl has since questioned Omar's statements on BDS during her campaign.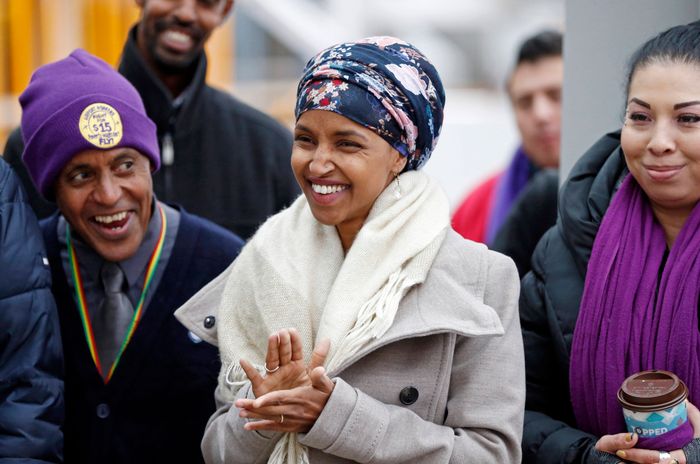 "Ilhan believes in and supports the BDS movement, and has fought to make sure people's right to support it isn't criminalized," a representative from her campaign told Muslim Girl. "She does, however, have reservations on the effectiveness of the movement in accomplishing a lasting solution."
Omar is the first Somali and one of the first two Muslim women elected to the US House of Representatives.
Rashida Tlaib, a Palestinian-American elected to represent the Detroit area in Michigan, has also said she supports the BDS movement.
This article received 2 comments